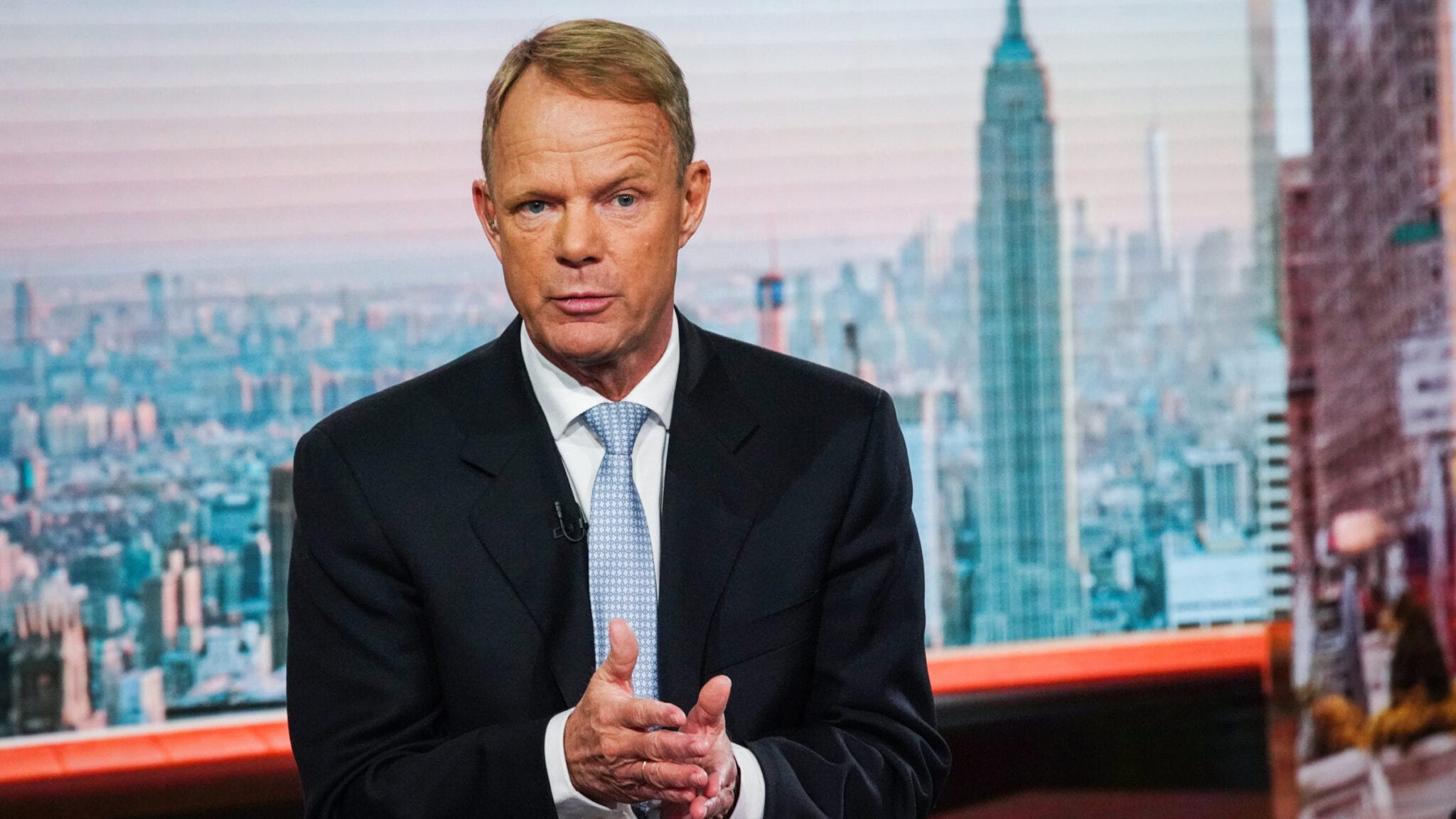 Kåre Schultz, Teva CEO (Christopher Goodney/Bloomberg via Getty Images)
Te­va CEO Kåre Schultz sees a 35% raise de­spite the com­pa­ny's con­tin­ued le­gal woes
Amid a year where rev­enues were most­ly flat but law­suits con­tin­ued pil­ing up, Te­va CEO Kåre Schultz saw him­self get­ting a raise.
In share­hold­er doc­u­ments filed to the SEC on Wednes­day, Te­va re­vealed its ex­ec­u­tive com­pen­sa­tion pack­ages for 2020. Though his salary re­mained the same as each of the last two years, Schultz's stock awards in­creased by about $4 mil­lion from 2019, ac­count­ing for al­most all of the ad­di­tion­al pay he re­ceived in his $15.7 mil­lion pack­age.
The new awards helped boost Schultz's pay by near­ly 36% year over year, when he re­ceived $11.6 mil­lion in 2019. His 2020 pack­age is still a far cry from his first year steer­ing Te­va in 2018, how­ev­er, when a $20 mil­lion bonus helped him earn $32.5 mil­lion as the year's high­est-earn­ing phar­ma ex­ec.
The main fac­tor at play in Schultz tak­ing home an­oth­er $4 mil­lion in stock op­tions oc­curred dur­ing a meet­ing where, ac­cord­ing to the Te­va doc­u­ments, share­hold­ers ap­proved sev­er­al changes to the CEO's em­ploy­ment terms. High­light­ing Schultz's ex­e­cu­tion of a two-year re­struc­tur­ing plan that cut costs by $3 bil­lion, the com­pa­ny added an­oth­er year on­to his con­tract and tacked on the ad­di­tion­al stock awards to bring it clos­er to Te­va com­peti­tors.
Schultz's op­tions, in­creased from $6 mil­lion to $10 mil­lion, would con­tin­ue to be tied to per­for­mance met­rics set out be­fore each year. Te­va not­ed that Schultz earned all $10 mil­lion of the eq­ui­ty award this year, and he al­so pulled in all $6 mil­lion of the award in 2019.
Share­hold­ers al­so agreed to re­vise his re­tire­ment plan to al­low for con­tin­ued vest­ing of out­stand­ing eq­ui­ty grants, con­tin­gent on var­i­ous non-com­pete and con­fi­den­tial­i­ty claus­es.
The full break­down of Schultz's pay pack­age: He re­ceived a to­tal of $15,724,518, start­ing with his $2 mil­lion base salary. His stock awards came in one din­ner en­tree (or a Cam­bridge, MA park­ing tick­et) short of $10 mil­lion, at $9,999,970. Fi­nal­ly, Schultz re­ceived $3,055,920 in non-eq­ui­ty in­cen­tive com­pen­sa­tion and $668,628 in "oth­er" com­pen­sa­tion, which in­clud­ed near­ly $90,000 for a com­pa­ny car and re­im­burse­ment of re­lat­ed au­to­mo­bile ex­pens­es.
Though Schultz has pulled Te­va out of its debt-rid­den de­cline of the mid-2010s, the gener­ic drug­mak­er con­tin­ues to be in­volved in law­suits span­ning al­le­ga­tions of il­lic­it opi­oid mar­ket­ing, price-fix­ing and a kick­back scheme that de­fraud­ed Medicare. The Is­raeli com­pa­ny was hit with three law­suits this past Au­gust on these top­ics, com­ing from New York, fed­er­al pros­e­cu­tors and the DoJ.
2020 al­so marked a flat year for rev­enues, with the to­tal down a slight 1% from the pre­vi­ous year. Te­va not­ed that the main rea­son for the de­cline was a de­crease in Co­pax­one sales and cer­tain res­pi­ra­to­ry prod­ucts, though it was off­set by high­er rev­enues from Auste­do and Ajovy.