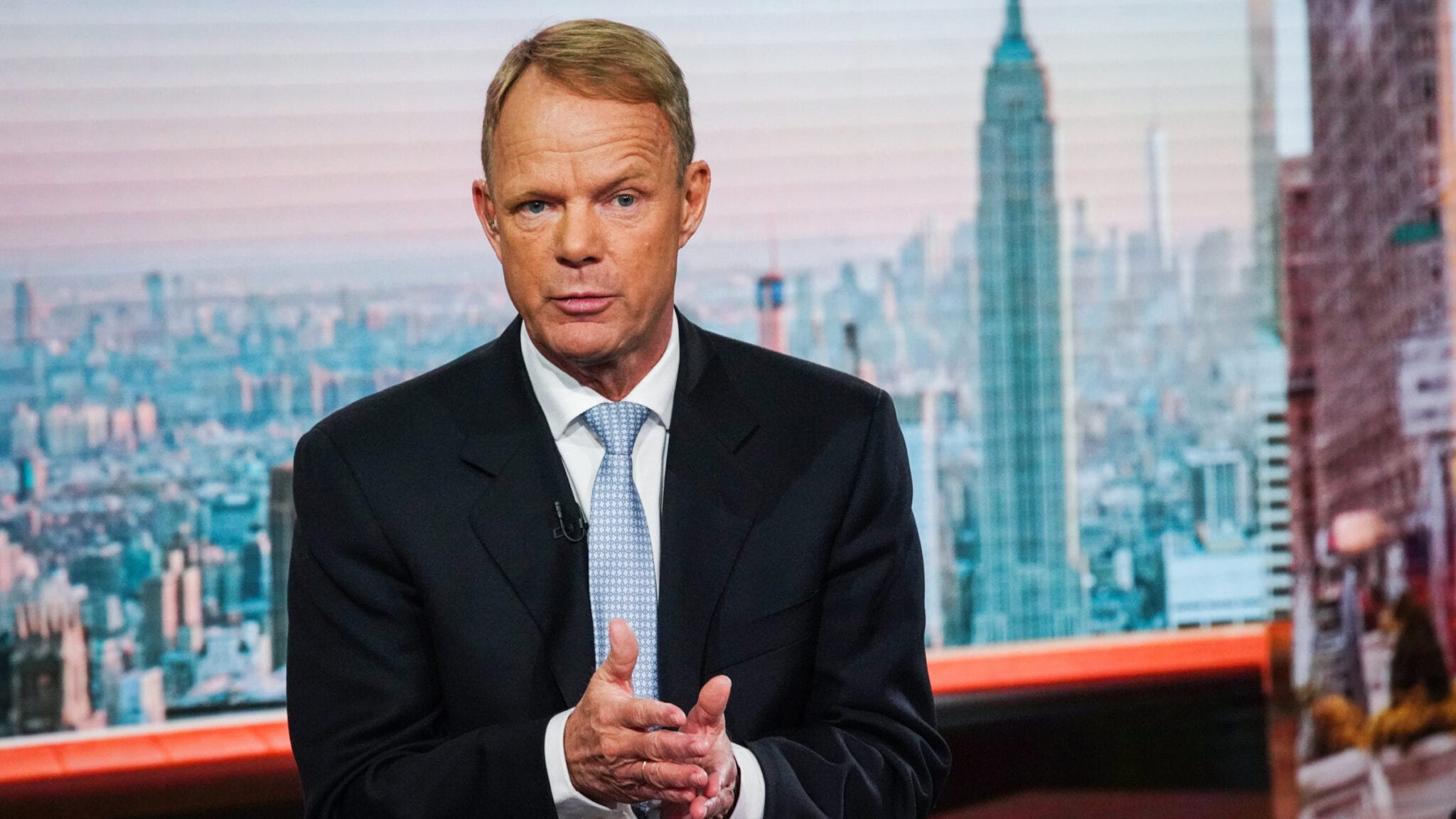 Kåre Schultz, Teva CEO (Getty)
Te­va ex­ecs claim mixed win­ning streak in pricey opi­oids court bat­tle — as per­ma­nent peace re­mains elu­sive
Te­va ex­ecs turned up for the Q4 call with an­a­lysts to go deep in­to the num­bers, but it wasn't long be­fore the lit­i­ga­tion around opi­oids took cen­ter stage in the Q&A.
CEO Kåre Schultz ad­dressed the re­cent court de­ci­sions in the US re­lat­ed to the phar­ma's role in the US opi­oid epi­dem­ic — and how there have been mixed re­sults in dif­fer­ent courts, specif­i­cal­ly Cal­i­for­nia, Ok­la­homa and in New York.
"We had a court de­ci­sion, which was a bench tri­al, in Or­ange Coun­ty, Cal­i­for­nia, where it ba­si­cal­ly was stat­ed that, you know, if you do every­thing cor­rect, and the pre­scrip­tions are cor­rect, the prod­ucts are in com­pli­ance with FDA reg­u­la­tions and DEA reg­u­la­tions, then there's no ba­sis for claim­ing pub­lic nui­sance li­a­bil­i­ty," Schultz told in­vestors and an­a­lysts — call­ing it a "clear win" for the phar­ma.
He then talked about the J&J ver­dict from the Ok­la­homa Supreme Court, which Schulz claimed was a sim­i­lar rul­ing to the one from Cal­i­for­nia — along the lines of pub­lic nui­sance li­a­bil­i­ty. And then, they got a loss in New York, where the phar­ma was found to be li­able. How­ev­er, Schultz said the phar­ma has a mis­tri­al mo­tion still pend­ing.
And while that mo­tion is play­ing out, the phar­ma still has 3500 cas­es pend­ing, Schultz said on the call.
In oth­er set­tle­ments, Te­va is pay­ing the state of Texas $150 mil­lion over the next 15 years, and the state of Louisiana $15 mil­lion over the next 18 years. These in­clude an ad­di­tion­al $75 mil­lion to Texas and $3 mil­lion to Louisiana in gener­ic Nar­can and gener­ic Sub­ox­one.
Be­yond those set­tle­ments, Schultz said that he was "still op­ti­mistic that we can reach a na­tion­wide set­tle­ment with­in the next 12 months."
When an­a­lysts asked about the po­ten­tial set­tle­ment, the phar­ma re­spond­ed that the ini­tial frame­work — $250 mil­lion in cash and $23 bil­lion in prod­uct — that was of­fered back in 2019 to set­tle thou­sands of law­suits wasn't at­trac­tive to plain­tiffs' lawyers. As Schultz said, "I think it's fair to say the rea­son why it [the deal] didn't re­al­ly fly was main­ly be­cause the plain­tiff lawyers, they ba­si­cal­ly did not see any fees com­ing in from the prod­uct part. And that means that it was not at­trac­tive for them."
Even fur­ther, the com­pa­ny said that it could ab­sorb the set­tle­ments it made so far on its bal­ance sheets — pre­cise­ly be­cause the pay­out is over a long pe­ri­od of time. Pay­ing out the en­tire sum in the set­tle­ments now is not in the cards, ac­cord­ing to Schultz — giv­en Te­va's cur­rent debt.