Te­va gets a bad­ly need­ed win: FDA OKs their run­ner-up CGRP mi­graine drug, with Eli Lil­ly trail­ing be­hind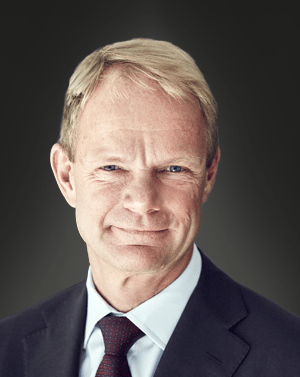 Kåre Schultz
The FDA has come through with a de­layed OK for Te­va's new mi­graine drug. And this one rep­re­sents a bad­ly need­ed win for the new man­age­ment team as they look to re­gain some lost re­spect.
Te­va put out the word about the ap­proval late Fri­day. Its shares $TE­VA were up 6% in af­ter-mar­ket trad­ing.
This new drug fre­manezum­ab — to be mar­ket­ed as Ajovy — comes in as the sec­ond ap­proval for the batch of CGRP drugs in the pipeline. Am­gen scored brag­ging rights, as well as an op­por­tu­ni­ty to set the bar on the price, as first mover with Aimovig. Now Eli Lil­ly re­mains in its fa­mil­iar po­si­tion to­wards the end of the line, with a PDU­FA date set for next month. Alder re­mains at the back of the pack af­ter de­lays pushed back any de­ci­sion in­to next year.
Te­va — pushed back 3 months by some man­u­fac­tur­ing is­sues at a fa­cil­i­ty run by Cell­tri­on — does have some spe­cial boast­ing rights here that will play out in the un­fold­ing mar­ket­ing bat­tle, herald­ing an OK for a drug that proved ef­fec­tive with month­ly and quar­ter­ly dos­ing.
The com­pa­ny plans to start sell­ing the drug in the US at $575 per month­ly dose and $1,725 per quar­ter­ly dose. That will line up right along­side Am­gen's price for Aimovig, set at $6,900 a year for a month­ly dose.
For Te­va, the news had to spark more than a few high-fives in the C-suite. Bloomberg's con­sen­sus on sales is set at $500 mil­lion in 2022. But some added re­spect af­ter watch­ing the gener­ic busi­ness get torn up — while its lead in­no­v­a­tive drug for mul­ti­ple scle­ro­sis was fi­nal­ly axed by re­peat clin­i­cal fail­ures — is price­less for CEO Kåre Schultz, who is work­ing to turn the com­pa­ny around.
Leerink's Ge­of­frey Porges joined in the ap­plause for Te­va, not­ing that Am­gen's ear­ly suc­cess with Aimovig un­der­scores the drug cat­e­go­ry's $5 bil­lion to $6 bil­lion po­ten­tial by the mid-'20s as the full field of drugs de­vel­ops the mar­ket.
Here's what Umer Raf­fat had to say:
The sto­ry at TE­VA has re­al­ly been about es­tab­lish­ing cred­i­bil­i­ty with in­vestors- es­pe­cial­ly with the tar­gets they have set for them­selves. Many in­vestors had pegged CGRP ap­proval as one of these key tar­gets. Hit­ting this tar­get is very im­por­tant val­i­da­tion for man­age­ment's cred­i­bil­i­ty.
Ami Fa­dia at Leerink al­so is bet­ting that peak sales can do bet­ter than the Bloomberg con­sen­sus.
Te­va ex­pects Ajovy to be avail­able in ~2 weeks, and the com­pa­ny has pre­vi­ous­ly in­di­cat­ed that the fre­manezum­ab launch will in­volve "giv­ing away free drug" at least dur­ing the ini­tial launch pe­ri­od and that no earn­ings con­tri­bu­tion is in­cor­po­rat­ed in­to 2018 guid­ance (we as­sume on­ly $3M this year). Our sales es­ti­mates have as­sumed time­ly ap­proval of Ajovy, which we be­lieve po­si­tions it to reach peak share with­in the in­jectable CGRPs of 20%. Rais­ing our PoS to 100% (from 75%) in­creas­es our US Ajovy sales in 2019 to $108M (vs $81M) and sales in 2023 to $629M (from $471M).