Te­va inks $2.6B deal to buy in­to Re­gen­eron's PhI­II NGF pain drug
Four months af­ter Re­gen­eron's NGF pain med large­ly came through in a Phase II/III clin­i­cal tri­al, Te­va is pay­ing $250 mil­lion in cash to buy in­to the late-stage prod­uct while agree­ing to cov­er half the bil­lion-dol­lar de­vel­op­ment cost and split­ting fu­ture prof­its. A Re­gen­eron spokesper­son tells End­points News that the deal comes with $2.36 bil­lion in de­vel­op­ment and sales mile­stones.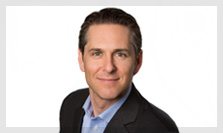 Michael Aber­man, SVP of Strat­e­gy, Re­gen­eron
In the deal, Re­gen­eron $REGN will take the lead on US de­vel­op­ment of fas­inum­ab, with a chance to earn mile­stones along the way and lat­er shar­ing com­mer­cial­iza­tion du­ties. Te­va $TE­VA will take the reins on R&D and com­mer­cial­iza­tion out­side of the US. The drug is now in a Phase III study for os­teoarthri­tis pain while a mid-stage study is un­der­way for low­er back pain.
NGF drugs were all the rage un­til five years ago, when some of the pa­tients in clin­i­cal stud­ies be­gan to blow out their joints with meds de­signed to si­lence nerve growth fac­tors. The safe­ty is­sues side­lined the drugs, but de­vel­op­ers slow­ly worked out a plan to pro­tect pa­tients, and Pfiz­er got back in­to the clin­ic, with Eli Lil­ly sign­ing on to part­ner in a $1.8 bil­lion deal. J&J came back in right along­side, with fal­ranum­ab, in­li­censed from Am­gen.
Even though J&J had a huge Phase III ef­fort un­der­way, with four late-stage stud­ies, the phar­ma gi­ant de­cid­ed to aban­don the work ear­li­er this year, say­ing on­ly that it was repri­or­i­tiz­ing its pipeline.
For Re­gen­eron, the new part­ner­ship marks the lat­est in a string of high-pro­file col­lab­o­ra­tions. Its tie-up with Sanofi re­mains the phar­ma gi­ant's biggest late-stage as­set. And Re­gen­eron seems to thrive on drug deals like this, en­joy­ing rapid­ly grow­ing rev­enue while con­tin­u­ing to make progress with its pipeline.
In this case, the drug­mak­ers see a ma­jor op­por­tu­ni­ty in com­ing up with a new way to con­trol pain aside from the opi­oids which have ad­dict­ed pa­tients around the world. Re­gen­eron's lat­est study, though, al­so re­flect­ed a high place­bo ef­fect, un­der­scor­ing some old fears that have plagued the field for years.
Re­gen­eron, which suc­cess­ful­ly put a PC­SK9 drug through the clin­ic, is no stranger to ma­jor Phase III pro­grams like this. The boom­ing biotech ex­pects to re­cruit 10,000 pa­tients for the late-stage study, says Re­gen­eron's Michael Aber­man, the VP of strat­e­gy, so the bil­lion-dol­lar price tag is not unique.
In this case Re­gen­eron is count­ing on some pre­clin­i­cal in­sights on this drug's affin­i­ty to dif­fer­ent re­cep­tors "where we think ours is par­tic­u­lar­ly se­lec­tive," Aber­man adds. But they won't know un­til the end of Phase III just how this drug may dis­tin­guish it­self from the com­pe­ti­tion.
But the po­ten­tial mar­ket here is huge.
"It's hard to pick up a news­pa­per with­out read­ing about opi­oid ad­dic­tion," Aber­man tells me. And that il­lus­trates the kind of high lev­el in­ter­est in new non-opi­oid drugs like this that reach­es right up in­to the oval of­fice.
Said Re­gen­eron CSO George D. Yan­copou­los:
"The de­vel­op­ment of nov­el pain med­i­cines, such as fas­inum­ab, can be one im­por­tant step in com­bat­ing the grow­ing opi­oid epi­dem­ic. Fas­inum­ab rep­re­sents the cul­mi­na­tion of more than 25 years of Re­gen­eron sci­en­tif­ic work in neu­rotroph­ic fac­tors."