Te­va R&D chief out as new CEO picks up the ax and aims at deep cuts to res­cue a fal­ter­ing bio­phar­ma — re­port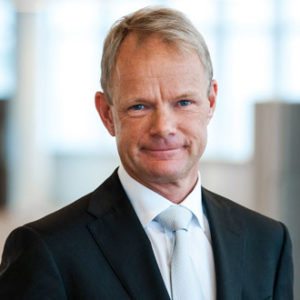 Kåre Schultz is once again start­ing a new job by wield­ing the ax.
Cal­cal­ist is re­port­ing that Te­va, which brought Schultz on just a few weeks ago, is plan­ning to make deep cuts in its Is­raeli and US work­forces, slash­ing up to 25% of its work­force.
The re­port notes that its cuts out­side of Is­rael are ex­pect­ed to be con­cen­trat­ed in the US rather than in Eu­rope. And R&D chief Michael Hay­den, who's had a dis­ap­point­ing record man­ag­ing the pipeline over the past 5 years, is out, ac­cord­ing to Cal­cal­ist.
Michael Hay­den
The com­pa­ny told Hadashot News that "there is an in­ten­tion to put in­to prac­tice a stream­lin­ing plan, but there is not yet an agreed plan and its ex­tent is un­known."
The mar­ket has been ex­pect­ing some­thing dras­tic. Te­va's last set of quar­ter­ly num­bers drove home this year's theme: Poor fi­nan­cial re­sults and weak gener­ics prices at a time the in­ter­nal pipeline lacks the kind and quan­ti­ty of po­ten­tial block­busters need­ed is forc­ing a top-to-bot­tom re­or­ga­ni­za­tion. Te­va just cut its fi­nan­cial fore­cast, with an ear­ly in­tro­duc­tion of Co­pax­one 40 mg gener­ics ex­pect­ed to bite hard. And this comes af­ter Te­va built up debt of close to $35 bil­lion for some bad­ly timed ac­qui­si­tions that leave the com­pa­ny auc­tion­ing off as­sets.
To top it all off, Te­va's close­ly-watched suc­ces­sor to Co­pax­one flunked out in the clin­ic this year, which sur­prised no one fol­low­ing that mul­ti­ple scle­ro­sis pro­gram.
Schultz got start­ed at Lund­beck by cut­ting 17% of that com­pa­ny's work­force. Now he'll fol­low up with a re­peat per­for­mance with a bud­get ax.