Te­va spin­out de­lays NASH IPO while Galera prices be­low range
A NASH-fo­cused spin­off of Te­va Phar­ma­ceu­ti­cals de­layed its IPO and Galera priced be­low its $14-$16 range as the pub­lic wa­ters grow murki­er.
Tout­ing an FGF21 ana­log cleaved off Te­va's pipeline, 89bio would have gone from Se­ries A to Wall Street in less than a year had they com­plet­ed the IPO they an­nounced last month. Now, they're be­ing held up over an "is­sue" with the SEC and the com­pa­ny's au­di­tors said it could put the com­pa­ny in jeop­ardy.
The com­pa­ny said in its S-1 that "Our fi­nan­cial con­di­tion rais­es sub­stan­tial doubt as to our abil­i­ty to con­tin­ue as a go­ing con­cern." They had $22 mil­lion cash on hand as of June 30, which, as STAT's Dami­an Garde not­ed, would on­ly see them through the end of the year at their cur­rent burn rate.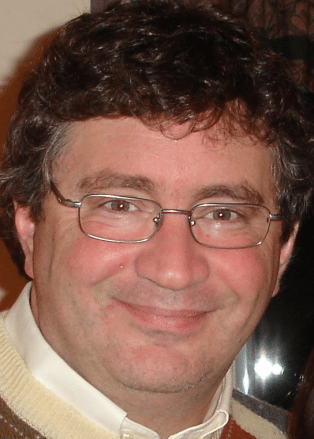 Mel Sorensen
Galera an­nounced in Oc­to­ber they were gun­ning for an $86 mil­lion of­fer­ing to help fund their en­zyme-based rem­e­dy to oral mu­cosi­tis, a nasty side ef­fect to ra­di­a­tion ther­a­py. In­stead, they priced at $12 per share – a rate that puts them on track to raise $60 mil­lion, or $26 mil­lion less than the goal.
It's been a mixed bag of late for biotechs seek­ing to make it on Wall Street. Last month, Phath­om Ther­a­peu­tics brought home $182 mil­lion, but Ca­balet­ta fell $12 mil­lion short of its fundrais­ing goal even af­ter up­siz­ing the of­fer­ing by a mil­lion shares. Twelve mil­lion, though, is small in com­par­i­son to BioN­Tech, who came up over $100 mil­lion short at the be­gin­ning of the month. Be­fore that, George Scan­gos' Vir Ther­a­peu­tics priced at the low end of its ul­ti­mate­ly $143 mil­lion of­fer­ing and ADC Ther­a­peu­tics can­celed its IPO en­tire­ly.
FGF21, or plas­ma fi­brob­last growth fac­tor 21, plays a nat­ur­al role in me­tab­o­lism and sig­nal­ing and is thought to have a hand in NASH, a dis­or­der in­volv­ing in­flam­ma­tion and dam­age from fat buildup in the liv­er. The idea of us­ing the hor­mone in NASH treat­ments is not new but 89Bio touts its ver­sion, BIO89-100, as more durable and tol­er­a­ble.
Galera is in the midst of a 365-per­son Phase III clin­i­cal tri­al for its lead com­pound, GC4419. It's a copy of the nat­u­ral­ly oc­cur­ring en­zyme su­per­ox­ide dis­mu­tase and is used to turn su­per­ox­ide, a com­pound that ac­cu­mu­lates un­der ra­di­a­tion and can cause side ef­fects, in­to hy­dro­gen per­ox­ide.