Te­va's one-time block­buster-to-be — and now re­cur­ring em­bar­rass­ment — laquin­i­mod fails yet again, this time for Hunt­ing­ton's
Te­va has added yet an­oth­er crit­i­cal fail­ure for laquin­i­mod, which may fi­nal­ly be put on the chop­ping block.
The com­pa­ny's part­ners at Ac­tive Biotech $AC­TI an­nounced that their Phase II study for Hunt­ing­ton's dis­ease failed, which comes on top of mul­ti­ple fail­ures in mul­ti­ple scle­ro­sis. Ac­tive's stock tum­bled 37% on the news of the lat­est mishap.
Once billed as a like­ly block­buster that would one day suc­ceed Co­pax­one, laquin­i­mod racked up ex­pen­sive fail­ures in re­laps­ing, re­mit­ting and pro­gres­sive MS. The Hunt­ing­ton's Phase II got start­ed 4 years ago. And the tri­al fail­ure wipes out one of the few re­main­ing ef­forts that Te­va had in Phase II/Phase III de­vel­op­ment.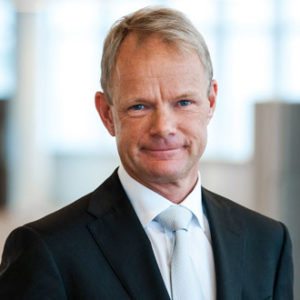 Kåre Schultz
Even back in 2014 — as Te­va con­fi­dent­ly pre­dict­ed an ap­proval this year — the drug had al­ready racked up crit­i­cal set­backs for im­prov­ing the re­lapse rate in MS. And since then the field has been fun­da­men­tal­ly re­ordered by Bio­gen's Tec­fidera.
Te­va lost patent pro­tec­tion on Co­pax­one last fall, but ag­gres­sive­ly coun­tered with a re­bate cam­paign that kept My­lan's copy­cat at bay. Then, just days ago, My­lan slashed its list price on their chal­lenger to just a frac­tion of what it had been, which trou­bled Te­va — un­der­go­ing a top-to-bot­tom re­vamp un­der new CEO Kåre Schultz — is go­ing to have a tough time coun­ter­ing.
This lat­est fail­ure comes with­out da­ta, which will be held back. The drug failed a mea­sure of the Uni­fied Hunt­ing­ton's Dis­ease Rat­ing Scale – To­tal Mo­tor Score, or UH­DRS-TMS. There was a hit on a sec­ondary goal for re­duc­ing brain at­ro­phy.