That big Bio­gen deal you were wait­ing for? Keep wait­ing
Still wait­ing for that big Bio­gen $BI­IB pact?
This isn't it.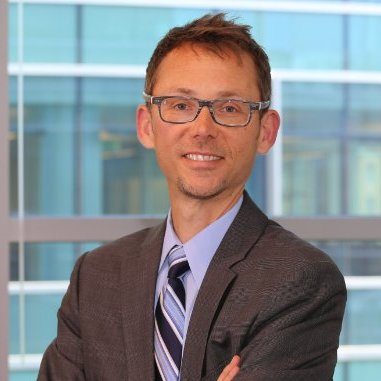 Michael Ehlers
Bio­gen has jour­neyed to Tokyo for its lat­est drug deal, pick­ing up an op­tion on a throm­bolyt­ic agent that could pro­tect acute is­chemic stroke pa­tients. Bio­gen is pay­ing $4 mil­lion up­front to bag the op­tion from TMS, led by Pro­fes­sor Kei­ji Ha­su­mi's team of sci­en­tists from Tokyo Uni­vesi­ty of Agri­cul­ture and Tech­nol­o­gy. If they pick up the op­tion, it will cost Bio­gen an­oth­er $18 mil­lion, with a $335 mil­lion pack­age of mile­stones.
The pro­gram is now cod­ed as TMS-007, which is de­scribed as a plas­mino­gen ac­ti­va­tor that can break down blood clots.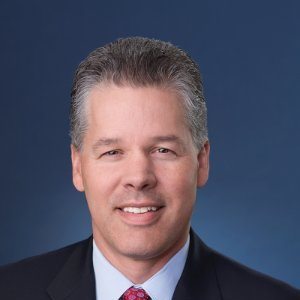 Jeff Capel­lo
An­a­lysts have been wait­ing for Bio­gen to do some­thing that can whip some en­thu­si­asm for the com­pa­ny's pipeline, which is light on near-term stock cat­a­lysts. This clear­ly isn't it, but the deal does un­der­score the com­pa­ny's plod­ding strat­e­gy for adding on new drugs to the pipeline.
"Our pre­mi­um is on adding to the pipeline," not­ed CFO Jeff Capel­lo dur­ing the lat­est quar­ter­ly sit-down with an­a­lysts, "giv­en our com­mer­cial foot­print and our man­u­fac­tur­ing foot­print and try­ing to bring in as­sets that are clos­er to be­ing mar­ket ready. So there's cer­tain­ly a pref­er­ence to kind of look at those types of trans­ac­tions. How­ev­er as we go along we'll con­tin­ue to add to the pipeline with mid-stage as­sets and low­er-stage as­sets where they fill in, and Mike (Ehlers) has done a great job with his team do­ing that. But at the same time giv­en our cap­i­tal sit­u­a­tion our cash flow gen­er­a­tion we can both add to the pipeline both lat­er-stage as­sets and mid-stage as­sets and al­so re­turn cap­i­tal to share­hold­ers."
"TMS-007 com­ple­ments our broad­er ef­forts in stroke, in­clud­ing our Phase III ready as­set BI­IB093 (in­tra­venous gliben­clamide), which tar­gets pre­ven­tion and treat­ment of ede­ma in large hemi­spher­ic in­farc­tion, one of the most se­vere types of stroke," said R&D chief Ehlers in a state­ment. "By grow­ing our acute neu­rol­o­gy port­fo­lio, we aim to make new ad­vances in a dis­ease that in the past decades has seen lim­it­ed ther­a­peu­tic in­no­va­tion."