A 'high-risk, high-re­ward' ef­fort on NGF pain med fas­inum­ab by Re­gen­eron, Te­va clears a re­vised PhI­II -- se­ri­ous ques­tions linger
Just a few months af­ter Re­gen­eron $REGN and its part­ners at Te­va $TE­VA were forced to drop the two high-dose arms of their Phase III study of the NGF pain med fas­inum­ab, re­searchers say the re­main­ing two low-dose arms cleared a late-stage hur­dle, open­ing the way to more Phase III tri­als as they hunt an elu­sive ap­proval for a brand new class of pain ther­a­pies.
This one isn't easy.
Just a few months ago the top team at Re­gen­eron un­easi­ly ac­knowl­edged in a Q1 call with an­a­lysts that the in­de­pen­dent mon­i­tor­ing board had told them to shelve the two high­est dos­es in the study, cit­ing con­cerns about the risk/ben­e­fit pro­file. Once a dar­ling in Big Phar­ma cir­cles, NGF drugs were tied to se­vere ad­verse events that forced a lull in tri­al work from 2012 to 2015, un­til re­searchers could per­suade reg­u­la­tors that they could test it with­out threat­en­ing pa­tients. And Re­gen­eron and Te­va have al­ready en­dured a clin­i­cal hold for their pro­gram, which came right af­ter Te­va paid $250 mil­lion to part­ner on the ther­a­py.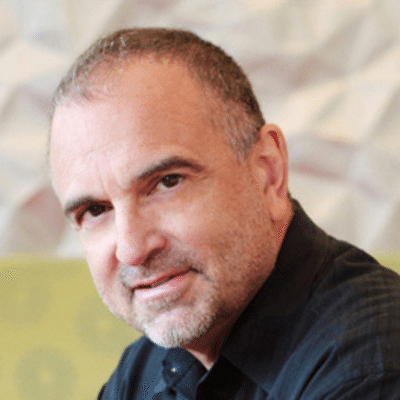 George Yan­copou­los
The re­cent set­back on fas­inum­ab stirred some se­ri­ous con­cerns that those old prob­lems had once again be­come an is­sue — while a ri­val late-stage pro­gram at Pfiz­er $PFE and Eli Lil­ly $LLY for tanezum­ab has al­so stirred lin­ger­ing con­cerns. Just a month ago the part­ners said that their drug had al­so cleared a Phase III, but not­ed that the rate of "rapid­ly pro­gres­sive os­teoarthri­tis was ob­served in tanezum­ab-treat­ed pa­tients at a fre­quen­cy of less than 1.5%, and was not ob­served in the place­bo arm."
"(T)his is a high-risk, high-re­ward pro­gram as we've de­scribed in the past," R&D chief George Yan­copou­los told an­a­lysts in May. "It's pret­ty well-demon­strat­ed that the mol­e­cule has ac­tiv­i­ty, but it al­so has cer­tain side ef­fects. It's not os­teonecro­sis, it's more de­fined as rapid pro­gres­sion of the os­teoarthri­tis in some pa­tients. And this is some­thing that ob­vi­ous­ly has been seen with this class and with our mol­e­cule be­fore. And so what the in­de­pen­dent da­ta mon­i­tor­ing com­mit­tee did was they ob­vi­ous­ly took an analy­sis to look at the ben­e­fit and the risk that is the ther­a­peu­tic ben­e­fit com­pared to their analy­sis of the risk com­ing from these rapid­ly pro­gres­sive os­teoarthri­tis events and they de­cid­ed that we should ter­mi­nate the up­per two dos­es and con­tin­ue with the two low­er dos­es."
Those two low­er dos­es came through, though. In their re­lease Thurs­day the part­ners not­ed high­ly sig­nif­i­cant p val­ues for the 1 mg dose every 4 and 8 weeks for both pain and phys­i­cal func­tion. They added that the drug al­so hit goals for "key" sec­ondary end­points. Us­ing ra­di­ograph­ic mon­i­tor­ing of their joints, re­searchers pegged the place­bo-ad­just­ed rate of ad­ju­di­cat­ed arthropathies at "ap­prox­i­mate­ly 2%."
The ma­jor­i­ty of pa­tients suf­fered from os­teoarthri­tis of the knee.
That safe­ty is­sue, says Ever­core ISI an­a­lyst Uber Raf­fat, pret­ty much elim­i­nat­ed any per­ceived val­ue in this drug. And Raf­fat re­mains on high alert re­gard­ing the safe­ty pro­file.
He not­ed Thurs­day morn­ing:
As it stands now, the place­bo-ad­just­ed in­crease in RPOA is 2% (again, this is the IN­CREASE – we don't know the ab­solute rates in this tri­al). We did NOT get a clear state­ment in PR for whether there has been a Type 2 RPOA (rapid pro­gres­sive OA type).
If these NGF drugs can get through Phase III in­tact, some an­a­lysts still be­lieve that there's a big mar­ket wait­ing for a nono­pi­oid pain med. But there's still a long way to go in Phase III, with this cur­rent read­out cen­tered on a pre­lim­i­nary sub-study. They're re­cruit­ing pa­tients for three more Phase III stud­ies while this tri­al con­tin­ues on, with a 52-week mark ahead and a fur­ther 72-week safe­ty as­sess­ment.