The big re­vamp at Glax­o­SmithK­line R&D in­cludes a new col­lab­o­ra­tion on AI
A few weeks ago, when Glax­o­SmithK­line said it had re­cruit­ed Pfiz­er vet Tony Wood to run the plat­form tech and sci­ence group in the phar­ma R&D op­er­a­tion, the com­pa­ny not­ed that he was tak­ing the place of John Bal­doni, a se­nior re­search ex­ec who was launch­ing a new ef­fort to use ar­ti­fi­cial in­tel­li­gence tech­nol­o­gy to ramp up a new ap­proach to drug iden­ti­fi­ca­tion and de­vel­op­ment.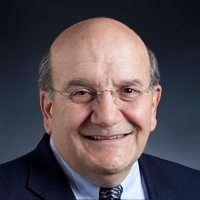 John Bal­doni
This morn­ing, we learned that Bal­doni has de­cid­ed to team with In­sil­i­co Med­i­cine out of Bal­ti­more, which al­so re­cent­ly scored a joint ven­ture with an up­start an­ti-ag­ing biotech — Ju­ve­nes­cence — be­ing launched by UK bil­lion­aire Jim Mel­lon and some high-pro­file biotech col­leagues he's been work­ing with. The deal comes just a few weeks af­ter Bal­doni struck a pact with Ex­sci­en­tia, an­oth­er AI com­pa­ny based in the UK.
"The GSK deal is the cul­mi­na­tion of 18 months or more of work," In­sil­i­co CEO Alex Zha­voronkov tells me.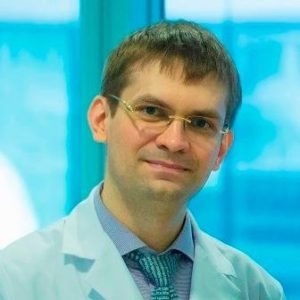 Alex Zha­voronkov
It start­ed out as a se­ries of pi­lot projects with­in the phar­ma gi­ant, he adds, as GSK ex­plored how AI and ma­chine learn­ing could be used to carve short­er paths through the R&D maze, try­ing to push new and bet­ter drugs through the clin­ic and in front of reg­u­la­tors — some­thing that GSK has not had much suc­cess with over the past decade.
There's a lot that Zha­voronkov can't talk about. They're fo­cus­ing on one of the most im­por­tant dis­ease ar­eas with no cure in sight (not can­cer), which is age re­lat­ed, a spe­cial­ty of In­sil­i­co. That's about it for now.
There's al­so no word on the num­bers in­volved in this deal, though Zha­voronkov frankly tells me that it starts with a small up­front with a "huge" back end, pret­ty stan­dard in dis­cov­ery deals these days.
AI in phar­ma R&D has man­aged to go from hope to hype and be­yond in far less time than it takes to de­vel­op a new drug. There's been a mad scram­ble to line up with the most promi­nent top-15 play­ers, like GSK, which will now start to se­ri­ous­ly test just how ef­fec­tive this tech can be in gen­er­at­ing mol­e­cules for the R&D group.
The AI move comes at a time that new GSK CEO Em­ma Walm­s­ley is work­ing hard to shake things up at the phar­ma gi­ant, which has had a lack­lus­ter record in iden­ti­fy­ing and mov­ing along block­buster drugs as its Ad­vair fran­chise teeters on the brink of ma­jor league gener­ic com­pe­ti­tion. That re­vamp in­cludes a new fo­cus on on­col­o­gy and im­muno-in­flam­ma­to­ry drugs, kick­ing out 30 pro­grams and shut­ter­ing what­ev­er re­mained of the old neu­ro­sciences R&D group in Shang­hai.
It's time for some new, faster tech­nolo­gies, and that switchup at GSK is play­ing in In­sil­i­co's fa­vor, along with the grow­ing trend to­ward de­vel­op­ing new drugs that are de­signed to pro­long healthy life spans for a rapid­ly ag­ing so­ci­ety.