The biotech IPO par­ty rocks on with $120M raise for I/O play­er Ar­cus Bio­sciences
Ar­cus Bio­sciences pro­vid­ed fresh ev­i­dence that the biotech IPO win­dow is open for busi­ness — par­tic­u­lar­ly if you have a claim to fu­ture im­muno-on­col­o­gy glo­ry. The biotech raised $120 mil­lion, sell­ing an up­sized pack­age of 8 mil­lion shares at $15 a pop.
That's an­oth­er high-range of­fer­ing, which no doubt will en­cour­age more star­tups to jump in­to the IPO game this year, with the mon­ey spig­ot open wide for well con­nect­ed com­pa­nies. And the stock swift­ly added 21% Thurs­day in its first day of trad­ing, break­ing the $18 mark.
The Hay­ward, CA-based biotech will sell shares un­der the $RCUS sym­bol. Citi, Gold­man Sachs and Leerink Part­ners act­ed as lead man­agers on the deal, which will al­so in­spire some loy­al sup­port from an­a­lysts.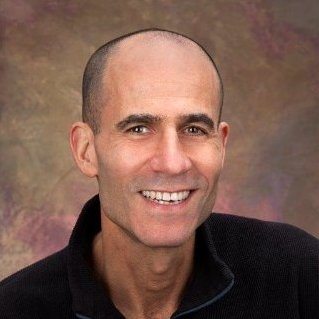 Ter­ry Rosen
Ar­cus raised a $107 mil­lion crossover round last No­vem­ber, large­ly on the promise of an up­com­ing Phase I/II study of AB928, a dual adeno­sine re­cep­tor an­tag­o­nist, with their own PD-1 an­ti­body. That may seem like a skimpy re­sume to bet on, but CEO Ter­ry Rosen went from the launch of Flexus to its sale to Bris­tol-My­ers Squibb buy­out for $1.25 bil­lion in less than two years.
The fact that In­cyte filed suit re­lat­ed to the star pro­gram at Flexus claim­ing that an ex-staffer had walked out with trade se­crets on their lead IDO drug hasn't hin­dered their progress one lit­tle bit. Their list of back­ers in­cludes No­var­tis, Google's GV and The Col­umn Group.
Some of this mon­ey will be used to back the pre­clin­i­cal work on AB680 (a CD73 in­hibitor) and AB154 (an an­ti-TIG­IT an­ti­body). And with $347 mil­lion raised now since their launch in 2015, they ex­pect they'll need a lot more be­fore reach­ing the thresh­old of a mar­ket­ing ap­proval. But they aren't hurt­ing for mon­ey.
The biotech had burned through $73 mil­lion by the end of 2017, with $175.7 mil­lion left in the bank. The IPO cash will land on top of that nest egg.