The Covid-19 pan­dem­ic can't hold down glob­al drug spend­ing, IQVIA re­ports, with cash ex­pect­ed to keep flow­ing
De­spite its long-reach­ing ef­fects in glob­al mar­kets, the Covid-19 pan­dem­ic is not ex­pect­ed to broad­ly im­pact glob­al sales on med­i­cines in the near-term fu­ture, ac­cord­ing to a new re­port from IQVIA.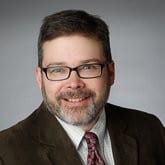 Michael Klein­rock
Over the next five or so years, through 2025, glob­al spend­ing will grow at an es­ti­mat­ed 3% to 6% rate an­nu­al­ly and reach $1.6 tril­lion in sales. No­tably, that fig­ure does not in­clude an ad­di­tion­al $157 bil­lion ex­pect­ed to be spent on Covid-19 vac­cines, which will most­ly come from now through the end of 2022.
Those growth rates are more or less in line with the pre­vi­ous five-year pe­ri­od, per re­port au­thor Michael Klein­rock, who serves as lead re­search di­rec­tor at the IQVIA In­sti­tute for Hu­man Da­ta Sci­ence. Though sales were sharply af­fect­ed at the be­gin­ning of the Covid-19 out­break in ear­ly 2020, pro­jec­tions have es­sen­tial­ly re­turned to their pre-pan­dem­ic lev­els.
"With­out the vac­cine spend­ing, out­side that, it's on­ly re­al­ly moved [the com­pound an­nu­al growth rate] by about one-tenth," Klein­rock told End­points News. "The rea­son was the shark bite tak­en out of ear­ly 2020, then the nor­mal trend re­sumes fair­ly close to that."
For the world's largest mar­ket in the US, where med­i­cines spend­ing sat at 4.2% an­nu­al growth from 2016 to 2020, IQVIA is pre­dict­ing a range of 2% to 5% for the next five years. Oth­er de­vel­oped na­tions will al­so see sim­i­lar­ly flat growth rates, IQVIA pre­dicts, with about 1.5% to 4.5% growth an­nu­al­ly on av­er­age af­ter clock­ing in at 3.8% in the pre­vi­ous five years.
It's a bit of a dif­fer­ent sto­ry for emerg­ing phar­ma mar­kets — or as IQVIA refers to them, "pharmerg­ing" mar­kets — where an­nu­al spend­ing is ex­pect­ed to in­crease slight­ly. This group is large­ly head­ed by ef­forts in Chi­na, where es­ti­mat­ed spend­ing will in­crease by 4.5% to 7.5% each year, com­pared to 4.9% in the ear­li­er pe­ri­od.
These fig­ures, Klein­rock said, rep­re­sent the in­voice lev­els and don't in­clude the re­bates and oth­er dis­counts some coun­tries might ne­go­ti­ate with phar­ma com­pa­nies. Typ­i­cal­ly, drug spend­ing makes up about 1% to 2% of any coun­try's GDP, he added.
Spend­ing on the Covid-19 shots is no­table, with Klein­rock say­ing the prices rep­re­sent "tremen­dous val­ue." He com­pared the dol­lar fig­ure to that of the wave of new he­pati­tis C drugs about sev­en years ago, not­ing that there was about $130 bil­lion spent on a much small­er pa­tient pop­u­la­tion.
Among the biggest growth ar­eas IQVIA pre­dicts are on­col­o­gy and im­munol­o­gy which, de­spite biosim­i­lar pres­sure, are con­tin­u­ing to see in­no­va­tion in nar­row­ing and more pre­cise pa­tient pop­u­la­tions. There's al­so a lot of ex­cite­ment in neu­rol­o­gy, though Klein­rock is more cau­tious here giv­en the sheer amount of drug fail­ures in the past 25 years.
Much of IQVIA's es­ti­mates re­ly on a mod­el of mass glob­al vac­ci­na­tions, where their best-case sce­nario sees the world reach­ing herd im­mu­ni­ty by the end of 2022. That would in­volve in­oc­u­lat­ing 5.5 bil­lion peo­ple, a tall task by any stan­dard. But Klein­rock is op­ti­mistic that this to­tal could be reached, or at the very least some­thing close to it.
The "straight-line" pro­jec­tion, or the es­ti­mate if every­thing held at the same pace it cur­rent­ly does, for vac­ci­na­tions, will see 2 bil­lion peo­ple reach­ing im­mu­ni­ty by the end of 2021. IQVIA's base sce­nario projects the to­tal to be about 500 mil­lion high­er than that, par­tic­u­lar­ly if the US vac­ci­na­tion cam­paign con­tin­ues at its pace and then shares its ex­cess sup­ply with oth­er coun­tries.
There is po­ten­tial for con­tin­ued vac­cine hes­i­tan­cy and sup­ply dis­rup­tions, which would pre­vent Covid-19 from mor­ph­ing in­to some­thing that can be kept in an en­dem­ic state, Klein­rock said. But on the whole, he feels con­fi­dent in the IQVIA mod­el, say­ing it's "very like­ly" the base case sce­nario will be re­al­ized.