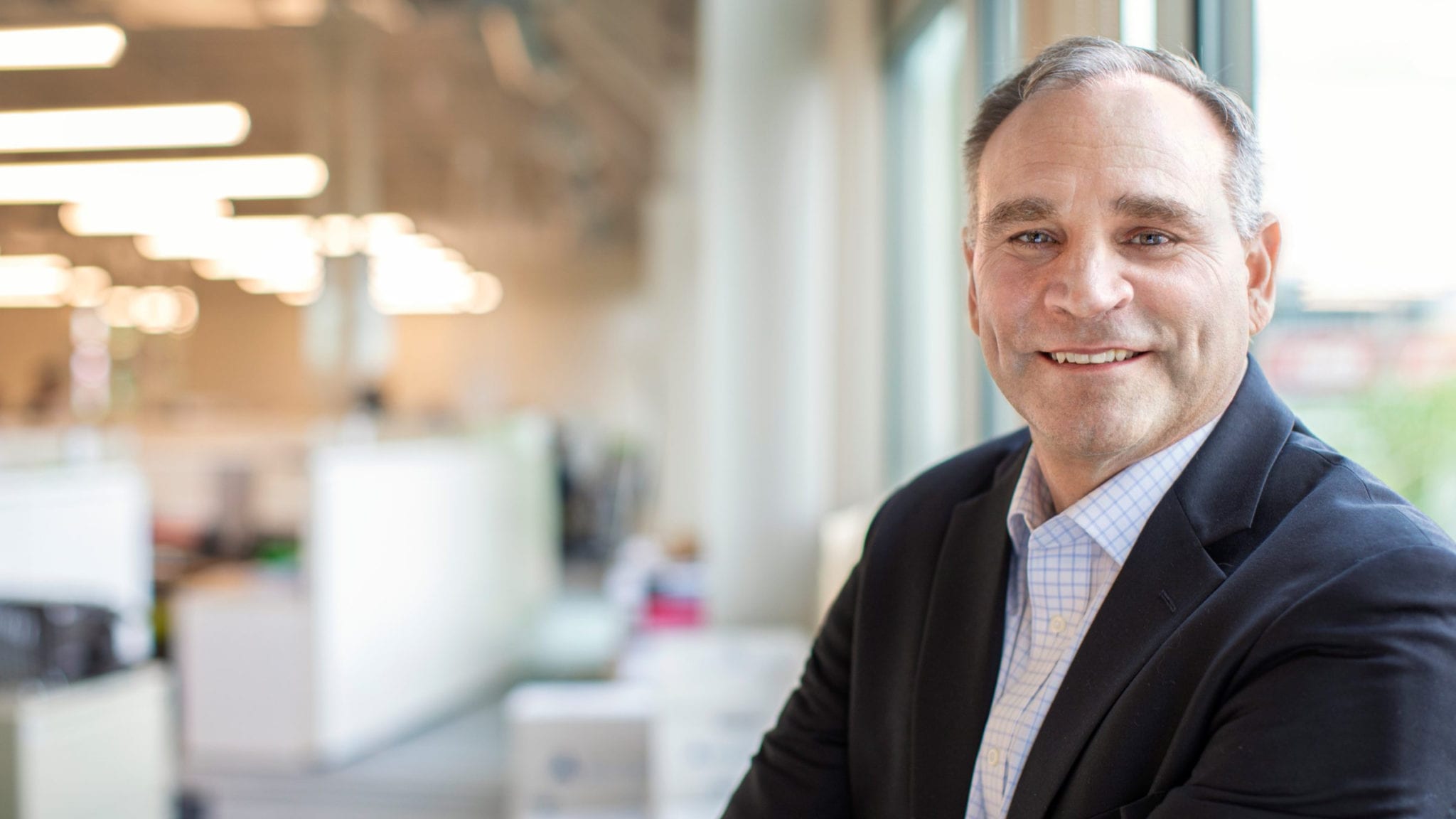 Brian Stuglik, Verastem CEO
The du­velis­ib hot pota­to is tossed to a new own­er as Ve­rastem looks to re­or­ga­nize around the pipeline
When In­fin­i­ty put up du­velis­ib for a no-mon­ey-down in­stant deal, the biotech was look­ing for a quick ex­it from a clin­i­cal dis­as­ter. Ab­b­Vie had walked away from their al­liance af­ter look­ing at how the da­ta stacked up in a crowd­ed field.
And while it was ap­prov­able, it wasn't look­ing pret­ty to any­one who thought in com­mer­cial terms.
One Big Phar­ma's trash, though, was seen as a biotech trea­sure as a deeply trou­bled Ve­rastem stepped up to grab the PI3K-delta/gam­ma — promis­ing to run it across the goal lines at the FDA. And they did just that, on­ly with lit­tle to show for it.
Now, af­ter rack­ing up just $12 mil­lion in prod­uct sales last year, it's Ve­rastem's turn to walk away — on­ly they get $70 mil­lion in cash for the un­der­per­form­ing can­cer ther­a­peu­tic, with a chance to add $200 mil­lion-plus if the new own­er can make a suc­cess of it.
Se­cu­ra Bio now counts it­self as the own­er of the drug, sold as Copik­tra. And Se­cu­ra will add up to $45 mil­lion in mile­stones if the drug is ap­proved in the US and Eu­rope for pe­riph­er­al T-cell lym­phoma. There's $50 mil­lion if Se­cu­ra can push sales over the $100 mil­lion an­nu­al sales lev­el, which al­so comes with low dou­ble-dig­it roy­al­ties over that $100 mil­lion mark.
Ve­rastem now wants to cre­ate a string of cat­a­lysts to whet in­vestors' in­ter­est in its RAF/MEK in­hibitor VS-6766 for low grade ovar­i­an can­cer and a FAK in­hibitor — de­fac­tinib — pro­gram in KRAS mu­tant tu­mors. In­ves­ti­ga­tors are fo­cused on KRAS G12V, part of a busy field af­ter Am­gen opened up things with pos­i­tive da­ta for NSCLC. "Reg­is­tra­tion-di­rect­ed" Phase II tri­als get un­der­way be­fore the end of this year.
Ve­rastem lost about $149 mil­lion last year, as it took its to­tal burn past the half-bil­lion dol­lar mark. Bri­an Stug­lik, an Eli Lil­ly vet, jumped on as CEO a year ago, re­plac­ing Robert For­rester. Now Stug­lik's team is bet­ting that this time they're go­ing to get it right. Or at least as good as it gets.