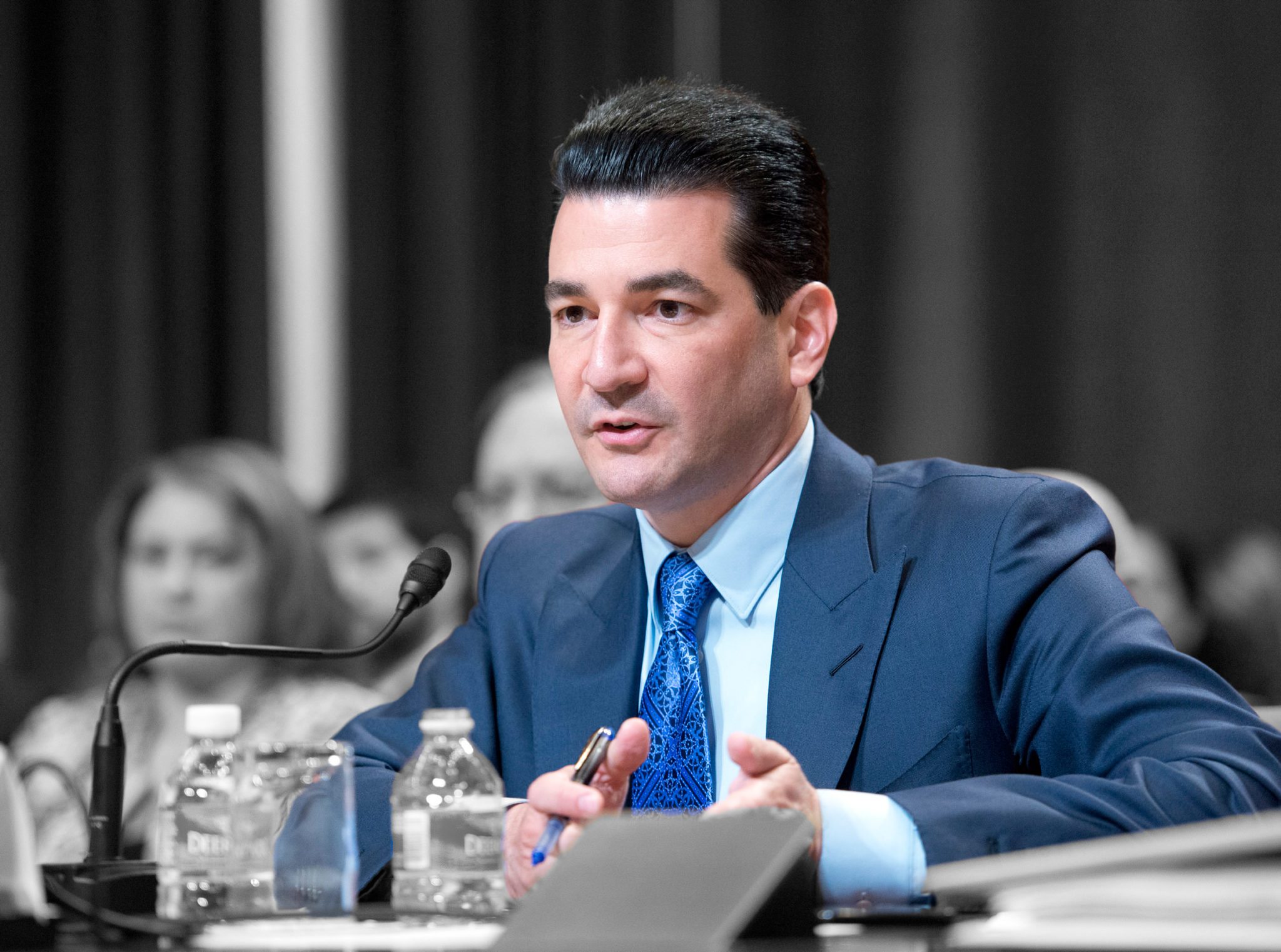 The End­points 100 CEO Sur­vey: Ex­ecs of­fer a big thumbs up for Got­tlieb and some sug­ges­tions for mak­ing the FDA a bet­ter agency
Scott Got­tlieb, Com­mis­sion­er of Food and Drugs, ap­pears be­fore a US Sen­ate sub­com­mit­tee to re­view the FDA's 2018 bud­get re­quest on Tues­day, June 20, 2017

AP Im­ages / End­points News
---
About the worst thing that any­body in our biotech ex­ec­u­tive sur­vey group has to say about FDA Com­mis­sion­er Scott Got­tlieb right now is that it's still ear­ly in the game for him and they're wait­ing to see how things de­vel­op be­fore they of­fer a firm opin­ion.
Af­ter that, it's all good.
"Look­ing across the range of ad­min­is­tra­tion nom­i­nees, I'd say FDA did ex­cep­tion­al­ly well," writes Jeff Jonker, pres­i­dent of NGM Bio­phar­ma­ceu­ti­cals, in a note that res­onat­ed through­out the re­spons­es we col­lect­ed. "To his cred­it, Dr. Got­tlieb seems ac­tive­ly com­mit­ted to the mis­sion of the agency."
Al­to­geth­er 74 of 88 ex­ecs in our End­points sur­vey group — 84% — gave Got­tlieb their thumbs up. The rest are stick­ing to the side­lines with a neu­tral po­si­tion — for now.
There were 0 votes crit­i­ciz­ing the pick.
The re­spons­es for our most re­cent check­up on the biotech pulse range from an ap­pre­ci­a­tion of Got­tlieb's pro­fes­sion­al ex­pe­ri­ence to his will­ing­ness to try new things to im­prove reg­u­la­to­ry over­sight of the drug de­vel­op­ment process. And for a group of ex­ecs who are, by and large, up­set and dis­ap­prov­ing of his boss — Pres­i­dent Don­ald Trump — Got­tlieb is quick to win ku­dos for his ap­pre­ci­a­tion of sci­ence and an in­sid­er's un­der­stand­ing of how the agency works.
Says one: "Got­tlieb is one of the few mem­bers of this ad­min­is­tra­tion that ap­pears to un­der­stand and ap­pre­ci­ate sci­ence."
There's al­so a clear echo from an ear­li­er de­bate over who should run the FDA, as biotech ex­ecs gen­er­al­ly heaped abuse on Jim O'Neill and his no­tion that the ef­fi­ca­cy bar should lie on the ground. You could see that in one as­sess­ment — "ex­pe­ri­enced adult" — of Got­tlieb's strengths.
The De­moc­rats' ma­jor ob­jec­tion to Got­tlieb that his pre­vi­ous work as an in­vestor and con­sul­tant in the field left him hope­less­ly con­flict­ed is clear­ly not shared by biotech ex­ecs — of both po­lit­i­cal per­sua­sions.
Got­tlieb's ear­ly pop­u­lar­i­ty is just one of sev­er­al is­sues we cov­ered in our lat­est in­dus­try sur­vey. By and large this group of ex­ecs is up­beat about the fu­ture of the busi­ness and their com­pa­nies, look­ing to make more hires in an era of fair­ly ready ac­cess to cap­i­tal. The lack of M&A so far this year, though, has some grow­ing con­cerns about val­u­a­tions, pric­ing re­mains a big is­sue with no easy so­lu­tions, and while Got­tlieb is draw­ing pos­i­tive re­views, there are al­so a num­ber of sug­ges­tions on how the FDA could do bet­ter.
Want a bet­ter FDA? Hire ex­cel­lent staffers. Lots of them
Got­tlieb clear­ly has a man­date from the pres­i­dent to im­prove the FDA and find a bet­ter way to hur­ry along the reg­u­la­to­ry process, in all ar­eas out­side of on­col­o­gy, which is wide­ly viewed by the in­dus­try — and Got­tlieb — as the mod­el for all oth­er di­vi­sions in the agency. So we asked the mem­bers of the E100 what they would do dif­fer­ent­ly at the FDA, and what they would be sure to leave un­mo­lest­ed.
Arie Bellde­grun
Staffing is clear­ly an is­sue for a num­ber of the ex­ecs who com­plet­ed the sur­vey. The FDA is un­der­staffed in key ar­eas, and most want to see gener­ics pushed through faster. Biotech ex­ecs want more reg­u­la­tors, and they want bet­ter staff with more ex­per­tise in their field.
That top­ic came up re­peat­ed­ly, in dif­fer­ent ways.
Arie Bellde­grun, the CEO of Kite, now in the last leg of its reg­u­la­to­ry re­view for a ground­break­ing CAR-T treat­ment, says it would be best to leave the re­view process alone. Pos­i­tive change, he adds, will come from ex­pe­ri­enced, high­ly mo­ti­vat­ed staffers at the FDA. And he sug­gests tak­ing a leaf from the new Chi­nese play­book.
Bellde­grun:
Fight for more ex­pe­ri­enced and high qual­i­ty man­pow­er to do the work and com­plete it in a time­ly man­ner. Keep your ex­am­in­ers sat­is­fied and feel­ing ac­com­plished. Learn from the Chi­nese FDA and CDE!! What a change there!! I have just re­turned from a very im­pres­sive vis­it and meet­ings with the leg­is­la­tors and ex­am­in­ers in Bei­jing. They are ex­cit­ed, en­gaged, full of en­er­gy, and have sig­nif­i­cant­ly ex­pand­ed their pro­fes­sion­al work­force. No com­plaints on be­ing short of staff or lack of great can­di­dates ( many of them trained in the US!). High­ly rec­om­mend a vis­it with them AS­AP.
There were sev­er­al bit­ing re­marks about the eteplirsen con­tro­ver­sy, with lin­ger­ing anger ev­i­dent that the agency chose to make an ex­cep­tion for Sarep­ta and its Duchenne drug. How­ev­er, it was al­so clear that there's plen­ty of sup­port for re­spon­si­ble use of bio­mark­ers and sur­ro­gate end­points in com­ing up with faster ap­provals for many kinds of drugs, in­clud­ing those head­ed to the rare dis­ease field.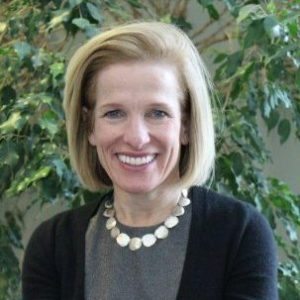 Nan­cy Si­mon­ian
Nan­cy Si­mon­ian, the CEO at Sy­ros Phar­ma­ceu­ti­cals, had this to say:
Keep the fo­cus on mov­ing in­no­v­a­tive prod­ucts swift­ly for­ward for dis­eases with high un­met need. Pro­vide more con­sis­tent guid­ance on bio­mark­er dri­ven strate­gies. Pro­mote ear­li­er ex­plo­ration of com­bi­na­tions and adap­tive tri­al de­signs to al­low more ef­fi­cient de­vel­op­ment. En­hance the per­spec­tive of the pa­tient in de­ci­sions on what con­sti­tutes clin­i­cal ben­e­fit and risk/re­ward.
From re­view­ing the sur­vey and mod­er­at­ing a re­cent con­ver­sa­tion on FDA re­form in Cam­bridge, MA, I'll em­pha­size that there's con­sid­er­able sup­port for mak­ing cer­tain that pa­tient per­spec­tives are re­spon­si­bly in­clud­ed in the re­view process, in­clud­ing a big­ger fo­cus on pa­tient re­port­ed out­comes in clin­i­cal tri­als.
Al­so, biotech R&D is in­creas­ing­ly less and less like­ly to be neat­ly di­vid­ed along the di­vi­sion­al bound­aries in­side the agency. That is caus­ing some added frus­tra­tion. Here's one CEO, anony­mous­ly:
Change the di­vi­sion­al frame­work. It is an old fash­ioned way to di­vide a world that is in­creas­ing­ly mol­e­c­u­lar.
And don't for­get about doc­tors and pa­tients, urges sci­en­tist and biotech in­vestor/en­tre­pre­neur Greg Ver­dine.
Em­pha­size the ed­u­ca­tion­al mis­sion of the FDA to help pa­tients and pre­scribers nav­i­gate the risk/ben­e­fit equa­tion for drugs.
We al­so asked CEOs about pub­lish­ing CRLs and found some sol­id back­ing for that.
Self re­straint on drug prices? It's not enough
To be sure, there are some peo­ple in the in­dus­try who like the idea that com­pa­nies can rein in drug prices to help lance the boil on this is­sue. Up un­til a few days ago, the gen­er­al con­sen­sus was that the Trump ad­min­is­tra­tion would try some­thing de­fin­i­tive to slash drug prices. That is less and less like­ly, if the re­port­ing from Wash­ing­ton DC is ac­cu­rate. But self dis­ci­pline on pric­ing won't be enough, ac­cord­ing to 63% of the sur­vey group.
"In­sin­cere," re­marked one. You mean a cap of 10%? asks an­oth­er. That's still way above in­fla­tion, say some. And the gen­er­al pub­lic won't buy it now in any case, es­pe­cial­ly as long as a few price gougers ru­in pub­lic opin­ion about bio­phar­ma.
"The pub­lic's per­cep­tion is now so neg­a­tive that more will be need­ed to turn it around. A few re­main­ing rot­ten ap­ples are enough to sour it for the rest."
"I think it is a piece of the puz­zle, but on its own a com­mit­ment with­out demon­stra­ble change and ac­tion will not fun­da­men­tal­ly change the per­cep­tion. Need to keep the in­no­va­tion up and mak­ing drugs that have a big im­pact on pa­tients' lives."
Sev­er­al not­ed that the is­sue isn't about drug pric­ing per se, but more about the stiff out-of-pock­et charges that are be­ing levied. As long as that re­mains in is­sue, man­u­fac­tur­ers can cut prices all they want with­out re­solv­ing the is­sue.
Sus­tain­able pric­ing? Hm­m­mm…
A sol­id ma­jor­i­ty of 60% be­lieve that the pric­ing on new drugs this year is sus­tain­able for all con­cerned. But a sig­nif­i­cant mi­nor­i­ty — 22% — said no.
---
Ac­cess to cap­i­tal
Close to 80% of our group in the E100 are bull­ish about ac­cess to cap­i­tal, with many rank­ing it good or ex­cel­lent.
"As an IO com­pa­ny with pos­i­tive hu­man da­ta, I feel I can get all the cap­i­tal I want."
Oth­ers ex­pressed en­thu­si­asm about non-tra­di­tion­al cap­i­tal mak­ing it in­to the mar­ket, and sev­er­al re­marked that in this day and age in biotech, good com­pa­nies with good ideas have good ac­cess to cash.
But sev­er­al sound­ed a note of cau­tion. VCs ap­pear to be in­creas­ing­ly in­ter­est­ed on­ly in in­cu­bat­ing their own com­pa­nies, said a few, not look­ing out­side the ranks to in­vest in biotechs with lots of po­ten­tial.
And God help you if the da­ta sour — in­vestors ap­pear to be in­creas­ing­ly harsh in the face of a set­back, say some.
---
IPOs: Not bad, but not 2014
The biotech IPO mar­ket, which be­gan to show some fresh signs of live­li­ness af­ter the sur­vey went out, drew def­i­nite skep­ti­cism. 70% said the IPO mar­ket was av­er­age or on­ly fair. On­ly one in four thought it was good.
And there isn't much be­lief that things will get much bet­ter in the short term, ac­cord­ing to 65%. The big boom of 2014 is def­i­nite­ly dead, said sev­er­al ex­ecs. And it's not com­ing back soon.
Af­ter all, say some, gen­er­al­ist in­vestors are out of biotech and there are lots of fac­tors be­yond the con­trol of biotech that dic­tate in­vest­ment trends.
"The IPO mar­ket seems to be sup­port­ing high-qual­i­ty com­pa­nies, but I don't see a re­turn to the 2014/2015 mar­ket."
It will go up, Arc­turus CEO Joseph Payne writes: "The volatil­i­ty in­dex (VIX) has been con­sis­tent­ly sta­ble for the last 6 months (post elec­tion). This has been the my pre­ferred da­ta source as a pre­dic­tor of bub­bles pop­ping. In oth­er words, IPOs will be "the same" or "go up" as long as the VIX stays un­der 15."
As I write this, the biotech sec­tor is ex­pe­ri­enc­ing a spike, and we'll see how sus­tain­able it is by the time we ask this ques­tion again.
---
Hir­ing: Heck yes. But good tal­ent is hard to find
A big yes here. From the be­gin­ning of this sur­vey, which is now get­ting close to a year ago, these ex­ecs were in a hir­ing mode. In the lat­est round, 83% said they were adding staff in the sec­ond quar­ter; 86% will be adding staff lat­er in the year. No one is re­duc­ing staff. And that fits in with over­all in­dus­try pat­terns, where adding staff is now the name of the game.
"Both of the com­pa­nies I am build­ing are hir­ing ag­gres­sive­ly," says one.
Brex­it, Schmex­it: "Good glob­al hir­ing in UK with no im­pact from Brex­it un­cer­tain­ties to date."
"Mar­ket for tal­ent is get­ting very tight in San Fran­cis­co."
"We're hir­ing ag­gres­sive­ly but find­ing the right peo­ple is a chal­lenge with the sup­ply not keep­ing any­where near the de­mand," notes Yu­val Co­hen.
---
Deal Watch: Show me the mon­ey
Talk to the av­er­age Big Phar­ma ex­ec, and you'll get an ear­ful about how ex­pen­sive biotech val­u­a­tions are these days. Ask a biotech ex­ec, though, and things are just so-so.
More than half of the ex­ecs say that val­u­a­tions are on­ly av­er­age.
Why is that? De­spite big deals for Acte­lion and an ear­ly Ari­ad buy­out, M&A in biotech is in the slow lane. Tax re­form is still hangin­gin lim­bo and de­spite all the promis­es, we're not see­ing any­thing like the ac­tiv­i­ty an­tic­i­pat­ed in 2017.
Right now it's a case of "show me the mon­ey." Once the deals and dol­lars (or eu­ros) flow, they'll be ready to be­lieve again. In the mean­time, they're on the side­lines with all the deal­mak­ers.
---
This is the third End­points 100 ex­ec­u­tive sur­vey. Pre­vi­ous sur­vey re­sults are avail­able here, and here. The End­points 100 is an in­vite-on­ly group of bio­phar­ma chief ex­ec­u­tives, polled once-a-quar­ter.