The FDA: Faster, but not nec­es­sar­i­ly bet­ter. And that could threat­en the agen­cy's brand
Faster FDA drug ap­provals may re­flect less rig­or­ous ev­i­den­tiary stan­dards, a new analy­sis sug­gests.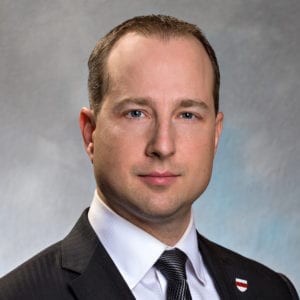 Jonathan Dar­row BWH
In 1962, the reg­u­la­to­ry scruti­ny of med­i­cines by the FDA in­ten­si­fied in re­ac­tion to thalido­mide, an an­ti-nau­sea drug that gained no­to­ri­ety af­ter its link to se­vere skele­tal birth de­fects. Since then, a flood of in­cen­tives has made the US sys­tem of get­ting drugs ap­proved eas­i­er and the agency seem­ing­ly more flex­i­ble. Reg­u­la­to­ry in­cen­tives — such as fast-track and break­through ther­a­py sta­tus, or­phan drug des­ig­na­tions as well as ac­cel­er­at­ed and con­di­tion­al ap­provals — have di­min­ished re­view times and en­cour­aged the use of sur­ro­gate end­points. And while the in­dus­try has en­cour­aged it, some re­searchers see a down­side.
The analy­sis, con­duct­ed by Jonathan Dar­row and oth­ers and pub­lished in JA­MA on Tues­day, found that that this evo­lu­tion has led to the FDA gen­er­al­ly ac­cept­ing less ro­bust ev­i­dence, all the while short­en­ing its re­view times.
The da­ta show that the clas­sic FDA "gold stan­dard" of ac­cept­ing new drug ap­pli­ca­tions based on at least two piv­otal tri­als has fall­en from 80.6% in 1995-1997 to 52.8% in 2015-2017. Mean­while, med­i­cines bran­dish­ing the "or­phan drug" tag — of­ten sig­nal­ing less rig­or­ous stan­dards — have risen from 18% over the pe­ri­od of 1984 to 1995 to 41% be­tween 2008 and 2018.
FDA drug re­view times have de­clined from more than 3 years in 1983 to less than 1 year in 2017 (al­though the to­tal time to get a drug ready for re­view has re­mained steady), the au­thors high­light­ed.
If drugs ap­proved with less ev­i­dence turn out to be prob­lem­at­ic it may lead to "an ero­sion of the 'FDA ap­proved' brand," Dar­row told Reuters.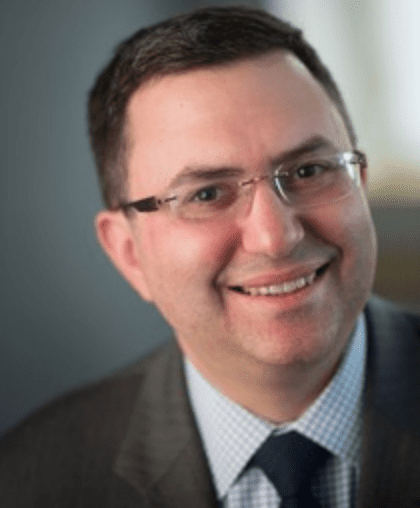 Joshua Sharf­stein John Hop­kins
"If the stan­dards are dif­fer­ent than they were in the past, it's im­por­tant for pa­tients and physi­cians to be aware of that," Dar­row said in an in­ter­view with the wire ser­vice. "Pa­tients and physi­cians need to fo­cus on the ev­i­dence and not the fact of FDA ap­proval. How big are the ben­e­fits, and how cer­tain are we of the ben­e­fits?"
While some of these new drugs have been re­mark­able ad­vances for de­bil­i­tat­ing and of­ten dead­ly dis­eases, "high prices at the high end or in ex­cess of in­de­pen­dent­ly as­sessed mea­sures of val­ue have cre­at­ed bar­ri­ers to ac­cess," Joshua Sharf­stein from Johns Hop­kins Bloomberg School of Pub­lic Health point­ed out in a JA­MA ed­i­to­r­i­al in re­sponse to the analy­sis by Dar­row et al.
Over­all, the av­er­age an­nu­al num­ber of new drug ap­provals, in­clud­ing bi­o­log­ics, has see­sawed — from 34 be­tween 1990 and 1999 to 25 from 2000 to 2009 and 41 from 2010 to 2018, au­thors of the analy­sis found. One heart­en­ing da­ta point is the me­di­an an­nu­al num­ber of gener­ics — copy­cat ap­provals ac­cel­er­at­ed from 284 — pri­or to the Gener­ic Drug User Fee Act of 2012 — to 488 be­tween 2013 and 2018.
To ac­com­mo­date the high­er vol­ume of drug man­u­fac­tur­ers, the FDA in 1992 was grant­ed the pow­er to col­lect fees for their re­views. Now, the an­nu­al fees col­lect­ed un­der Pre­scrip­tion Drug User Fee Act (PDU­FA) have jumped from $29 mil­lion in 1993 to $908 mil­lion in 2018, the da­ta showed.
Crit­ics have ad­mon­ished the slid­ing door be­tween ex­ec­u­tives in the bio­phar­ma­ceu­ti­cal in­dus­try and the FDA, and un­der­score that the trans­ac­tion­al in­ter­ac­tion be­tween the agency and the in­dus­try does not bode well for an in­de­pen­dent, un­bi­ased re­view of prod­ucts.