The FDA is forc­ing a small an­tibi­ot­ic play­er back to the clin­ic for a new tri­al — 10 years af­ter first re­jec­tion
Mo­tif Bio $MTFB got a clear enough an­swer from the FDA on what reg­u­la­tors will need to see be­fore they re­con­sid­er an OK on their an­tibi­ot­ic iclaprim. And it's not what their dwin­dling band of in­vestors want­ed to hear.
The lit­tle biotech con­fi­dent­ly re­port­ed Thurs­day morn­ing that the FDA is re­quir­ing an­oth­er clin­i­cal tri­al to clear up its stub­born con­cerns about the po­ten­tial for liv­er tox­i­c­i­ty — a worst case sce­nario that will once again sig­nif­i­cant­ly de­lay a pro­gram that has been try­ing to make a come­back at the agency for the past decade.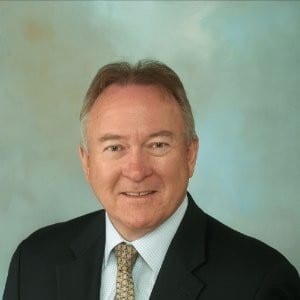 Gra­ham Lums­den Linkedin
CEO Gra­ham Lums­den says they'll now be go­ing back to the FDA to de­fine the size of the tri­al need­ed, so they can go about bud­get­ing for it.
"(W)e ex­pect to con­tin­ue our dis­cus­sions with po­ten­tial com­mer­cial part­ners and will de­ter­mine the best op­tions for fund­ing the tri­al once we have clar­i­ty from the FDA," he added in a pre­pared state­ment.
That's a tall or­der for a com­pa­ny that built its stock price up past the $10 mark on con­fi­dent ex­pec­ta­tions of win­ning an OK for acute bac­te­r­i­al skin and skin struc­ture in­fec­tions, or AB­SS­SI, and rolling it out in­to the mar­ket. This morn­ing the al­ready bat­tered and bruised stock suf­fered a fresh 41% plunge as they moved down clos­er to the $1 mark.
The over­all drop has erased about 90% of its share val­ue over the past few months.
The an­tibi­ot­ic has been hob­bled by safe­ty con­cerns for years. The FDA punt­ed back the orig­i­nal ap­pli­ca­tion from Roche spin­out Arp­i­da 10 years ago, cit­ing an im­bal­ance in deaths as well as QT pro­lon­ga­tion. And now lit­tle Mo­tif, which has sig­naled it's run­ning out of cash, will try to do a deal or raise mon­ey with its back against the wall.
An­tibi­otics, in gen­er­al, have suf­fered a num­ber of re­jec­tions at the hands of the FDA in re­cent years. And those that do get past reg­u­la­tors face a cru­el mar­ket, where cheap gener­ics dom­i­nate.
---
Im­age: An­drew Harnik AP