The FDA just signed off on a For­mu­la 1 piv­otal track for Sage's post­par­tum de­pres­sion drug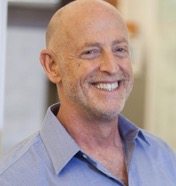 Jeff Jonas, Sage
Sage Ther­a­peu­tics says the FDA has signed off on an as­ton­ish­ing­ly short clin­i­cal de­vel­op­ment path­way for post­par­tum de­pres­sion which may al­low for an ap­proval af­ter a pair of tiny Phase II stud­ies which are al­ready un­der­way.
These two mid-stage stud­ies — 202B and 202C — will read out in the sec­ond half of next year. And Cam­bridge, MA-based Sage says that the min­utes of its FDA meet­ing make clear that the biotech on­ly needs to make a few small ad­just­ments, in­clud­ing an in­crease in sam­ple size, to make these stud­ies reg­is­tra­tional.
If suc­cess­ful, Sage would be on track to seek out an ap­proval in 2018. And its shares jumped 8% on the news.
Ac­cord­ing to clin­i­cal­tri­als.gov, the two Phase II stud­ies com­bined were set to en­roll few­er than 100 pa­tients — the kind of tri­al size you might ex­pect to see for a very rare dis­ease. The biotech is look­ing to build on some ex­cite­ment trig­gered by their first tiny study.
In an email to End­points News, CEO Jeff Jonas says that tran­si­tion­ing to a piv­otal ef­fort will re­quire about 200 pa­tients in both stud­ies. And the biotech is al­so open­ing up sites in the EU. But Jonas cau­tions against read­ing too much in­to pos­si­ble im­pli­ca­tions for oth­er biotechs.
Jonas writes:
We de­signed the ear­li­er pro­grams in the hopes of achiev­ing this ex­pe­dit­ed re­view. We felt that many fac­tors jus­ti­fied an ef­fi­cient de­vel­op­ment strat­e­gy. In brief, re­call that SAGE-547 is based on a nat­u­ral­ly oc­cur­ring com­pound, has had a re­as­sur­ing safe­ty pro­file with a cou­ple hun­dred pa­tients ex­posed to the drug across mul­ti­ple set­tings, has a short half-life, and is ad­min­is­tered on­ly over 60 hours in a med­ical set­ting for PPD. So we view this (as) a de­ci­sion specif­i­cal­ly based on the da­ta pack­age avail­able re­gard­ing SAGE-547.
The green light, though, comes at a time that the FDA is at­tract­ing in­creas­ing com­ment for its will­ing­ness to fun­da­men­tal­ly rewrite the rules on drug de­vel­op­ment in fa­vor of the de­vel­op­ers. As a "break­through" ther­a­py, SAGE-547 is ex­pect­ed to get quick han­dling at the FDA. But reg­u­la­tors have main­tained a high bar on stud­ies re­lat­ed to de­pres­sion, where the place­bo ef­fect has fre­quent­ly scut­tled clin­i­cal tri­al ef­forts.
By its own count, Sage is shoot­ing at a dis­ease pop­u­la­tion of 500,00 to 750,000 women in the US alone who suf­fer from PPD each year.
Paul Mat­teis at Leerink looked at the im­pli­ca­tions for Sage:
We as­sumed a (very) late 2019 launch pre­vi­ous­ly – with just $3MM in 2019E PPD sales – thus, the up­dat­ed guid­ance, in­clud­ing a 2018E NDA, may move sales a full year ahead. SAGE not­ed that "oth­er mi­nor mod­i­fi­ca­tions" have been asked by the FDA, but most im­por­tant­ly, the clin­i­cal end­points of the study – which are stan­dard in de­pres­sion – re­main the same. SAGE al­so be­lieves it does not need to ini­ti­ate any oth­er stud­ies be­yond those that are cur­rent­ly un­der­way; ad­di­tion­al safe­ty da­ta can be ob­tained through open-la­bel tri­als. Re­call that the PPD pro­gram as it was pre­vi­ous­ly out­lined to­taled two stud­ies (to­tal N = ~100) across se­vere and mod­er­ate PPD. For reg­is­tra­tion, we had been cau­tious that a larg­er safe­ty data­base – and pos­si­bly oth­er stud­ies – might be re­quired giv­en the lack of reg­u­la­to­ry prece­dent in PPD. And while SAGE did not dis­closed the fi­nal­ized (larg­er N), the abil­i­ty to still gen­er­ate top-line da­ta in 2H17 rep­re­sents a pos­i­tive on tim­ing, and the to­tal­i­ty of the an­nounce­ment is pos­i­tive on con­vey­ing a clear de­vel­op­ment path for­ward.
Sage, though, has at­tract­ed plen­ty of short in­ter­est along the way as it hus­tled from tiny proof-of-con­cept stud­ies to reg­is­tra­tional stud­ies for SAGE-547.
Sahm Ad­ran­gi's Ker­ris­dale Cap­i­tal has sin­gled out Sage Ther­a­peu­tics $SAGE as a big biotech short sell­er play, lay­ing out a de­tailed ar­gu­ment aimed at stok­ing doubt in the biotech's rare dis­ease drug while try­ing to slash the com­pa­ny's stock price. The Wall Street hedge fund is­sued a 28-page re­port last spring as­sert­ing that SAGE-547 — al­so de­signed to treat rare cas­es of pro­tract­ed seizures called su­per-re­frac­to­ry sta­tus epilep­tics — is es­sen­tial­ly doomed, like­ly poised to fail the on­go­ing Phase III study or come up far short on a mar­ket that's much small­er than the de­vel­op­er has as­sert­ed.
In its last PPD study, Sage said that the drug–aimed at GABAA re­cep­tors in the brain–hit the pri­ma­ry end­point in the Phase II, which in­volved on­ly 21 pa­tients; and on­ly a few pa­tients ac­tu­al­ly got the drug. In­ves­ti­ga­tors tracked a 60% re­mis­sion rate at 60 hours with a 30-day fol­low-up.
Re­mis­sion, Sage re­port­ed, as de­ter­mined by a HAM-D ≤7, mea­sured at 60 hours, was seen in 7 of 10 of the SAGE-547 group com­pared with 1 of 11 in the place­bo group (p=0.008). Sim­i­lar­ly, at 30 days, 7 of 10 of the SAGE-547 group and 2 of 11 in the place­bo group were in re­mis­sion (p=0.03).
"We are en­cour­aged by the FDA's feed­back and ap­pre­ci­ate their guid­ance re­gard­ing our SAGE-547 de­vel­op­ment pro­gram in post­par­tum de­pres­sion," said Sage CEO Jeff Jonas. "Based on our meet­ing, we have clear and ef­fi­cient di­rec­tion for the ex­pe­dit­ed de­vel­op­ment path for­ward for SAGE-547 to po­ten­tial­ly sup­port a New Drug Ap­pli­ca­tion (NDA) in 2018."