The FDA still hates low T drugs — ex­perts bat back a pair of con­tenders
The FDA isn't re­lent­ing on its skep­ti­cal at­ti­tude to­ward new testos­terone ther­a­pies. And nei­ther are the ex­perts that ad­vise the agency on new drug ap­pli­ca­tions in the field.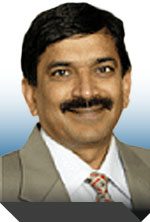 Ma­hesh Pa­tel
Lipocine is the lat­est biotech to feel the whip as an FDA ad­vi­so­ry pan­el vot­ed 13 to 6 against rec­om­mend­ing an ap­proval for Tlando, an oral drug that was de­signed to re­place the gels that have been avail­able. And its shares $LPCN cratered on the shutout, drop­ping 58% af­ter the vote came down.
The re­jec­tion came one day af­ter the FDA al­so shot down a try by Clarus Ther­a­peu­tics to get an en­dorse­ment for Jaten­zo af­ter it was bat­ted back in 2014.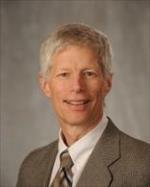 Dou­glas Bauer
"I vot­ed 'no' be­cause … the in­di­ca­tion is the same as the ex­ist­ing prepa­ra­tions and we know there is huge off-la­bel use," not­ed com­mit­tee mem­ber Dou­glas Bauer of the Uni­ver­si­ty of Cal­i­for­nia San Fran­cis­co, in a re­port from Med­Page To­day. "I think that's un­ac­cept­able, and I don't think that the spon­sor's pro­pos­als to try to change that, frankly, are like­ly to be very suc­cess­ful."
Low T drugs have been in dis­fa­vor at the agency, where the feds have been wor­ried about the side ef­fects as­so­ci­at­ed with testos­terone ther­a­pies and the po­ten­tial for mis­use. Sev­er­al years ago reg­u­la­tors be­gan to raise the bar on the use of ther­a­pies for low testos­terone, look­ing to re­strict their use to cer­tain med­ical con­di­tions as op­posed to pro­vid­ing a boost for men.
Re­pros was among the first to feel the change of reg­u­la­to­ry at­ti­tudes with the 2015 re­jec­tion of An­drox­al. That ail­ing biotech shift­ed fo­cus for uter­ine fi­broid ther­a­py and was bought out last month by Al­ler­gan at 67 cents a share.
"We con­tin­ue to be­lieve that ef­fi­ca­cy and safe­ty re­sults from nu­mer­ous clin­i­cal stud­ies with TLANDO are con­sis­tent with oth­er FDA ap­proved TRT prod­ucts," said Lipocine CEO Ma­hesh Pa­tel. "We look for­ward to con­tin­u­ing to work with the FDA through the re­main­der of the re­view process."