The FDA's in­sid­er view on Aerie's glau­co­ma drug: Yes on ef­fi­ca­cy, but…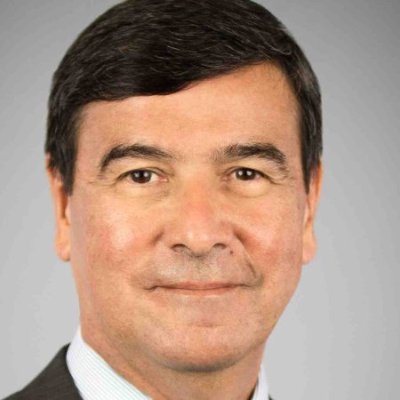 Aerie CEO Vi­cente Anido
The FDA had some en­cour­ag­ing words for Aerie's new glau­co­ma drug Rho­pres­sa, but there's a sig­nif­i­cant caveat that might come back to haunt the biotech as it hunts an ap­proval.
In the in­ter­nal re­view of­fered up by the agency two days ahead of the mis­sion-crit­i­cal pan­el dis­cus­sion and vote, FDA in­sid­ers give the da­ta a thumbs up on ef­fi­ca­cy, but note that the com­para­tor ther­a­py was bet­ter than the drug in the more se­vere­ly af­flict­ed pa­tients in­clud­ed in their Phase III stud­ies.
Look­ing over the da­ta from three Phase III stud­ies, the FDA re­view­ers stat­ed:
(W)e con­cur with the Ap­pli­cant's over­all ef­fi­ca­cy con­clu­sion that ne­tar­sudil 0.02% once-dai­ly (QD) (al­so re­ferred to as ne­tar­sudil QD) is ef­fi­ca­cious for the re­duc­tion of el­e­vat­ed in­traoc­u­lar pres­sure (IOP). How­ev­er, ne­tar­sudil QD is less ef­fi­ca­cious com­pared to the com­para­tor, tim­o­lol oph­thalmic so­lu­tion 0.5% twice dai­ly (BID), for sub­jects with high­er max­i­mum base­line IOP (≥ 25 mmHg).
In­vestors didn't seem to mind the is­sue, at least at first glance. Aerie's stock shot up 14% as the re­view made the rounds.
The FDA's note on ef­fi­ca­cy im­me­di­ate­ly drew the at­ten­tion of Mizuho's Difei Yang. But Yang says the sug­gest­ed la­bel doesn't re­strict an OK to mild to mod­er­ate pa­tients, paving the way to wide­spread use. Yang notes:
We view FDA's mod­i­fi­ca­tions to Aerie's pro­posed lan­guage to be very mi­nor. Ad­di­tion­al­ly, we are en­cour­aged by the lan­guage used in the in­di­ca­tion and us­age sec­tion where there is no men­tion of Rho­pres­sa be­ing used for mild to mod­er­ate glau­co­ma pa­tients on­ly. The cur­rent pro­posed la­bel reads as fol­lows, "RHO­PRES­SA (ne­tar­sudil oph­thalmic so­lu­tion) 0.02% is a Rho ki­nase in­hibitor in­di­cat­ed for the re­duc­tion of el­e­vat­ed in­traoc­u­lar pres­sure in pa­tients with open-an­gle glau­co­ma or oc­u­lar hy­per­ten­sion." We be­lieve this to be a best case sce­nario for Rho­pres­sa.
Aerie, though, still has to clear a bar on the man­u­fac­tur­ing side. Its drug is man­u­fac­tured at the Bausch + Lomb man­u­fac­tur­ing fa­cil­i­ty in Tam­pa, which re­cent­ly failed to mea­sure up to fed­er­al stan­dards for the sec­ond time. The Valeant com­pa­ny, though, fol­lowed up with a vow that it will soon have its house in or­der, en­cour­ag­ing in­vestors as short sell­ers hov­ered about in hopes of a set­back.
A bull­ish Aerie CEO Vi­cente Anido has al­ready tout­ed Rho­pres­sa as a like­ly block­buster able to earn more than $1 bil­lion a year, even though the biotech had to get the FDA's per­mis­sion to change the end­point for its sec­ond late-stage study of Rho­pres­sa in or­der to avoid back-to-back fail­ures.
Aerie is al­so two for two on its piv­otal Phase III stud­ies for Ro­cla­tan, a com­bo drug that com­bines the gener­ic la­tanoprost to Rho­pres­sa.