The flip side of the hot IPO mar­ket? A chill could trig­ger a sud­den cash crunch in biotech, fol­lowed by more deals
Over the last 5 years biotech IPOs and fol­low-ons have raised a tsuna­mi of cash to­tal­ing some $128 bil­lion, ac­cord­ing to a new es­ti­mate out from Leerink. And these new­ly coined pub­lic play­ers have been spend­ing mon­ey fast.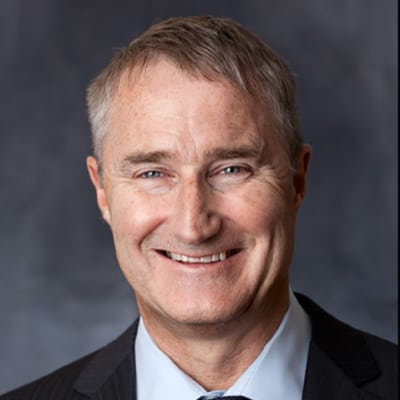 Ge­of­frey Porges, Leerink
Ge­of­frey Porges says that by the end of Q3 $85 bil­lion was burned in pur­suit of their goals. And with $43 bil­lion still on the books, he's rais­ing a red flag for the cash crunch that may be await­ing a large seg­ment of these drug de­vel­op­ment up­starts as ear­ly as 2019.
Look­ing at the 222 biotechs that re­main in the group af­ter ac­count­ing for buy­outs and fail­ures, Porges found that they were col­lec­tive­ly spend­ing $3.5 bil­lion a quar­ter at last look. That burn rate could ex­tend out a re­as­sur­ing­ly long way: 3.5 years to be ex­act. But 3 out of 10 of these com­pa­nies have less than 18 months of cash — a fig­ure that is like­ly to hit 50% a year from now.
That could prove a prob­lem af­ter the new pub­lic com­pa­nies in the in­dus­try de­vel­oped a $14 bil­lion per year ap­petite for spend­ing.
With­out a hot mar­ket to turn to for more mon­ey, Porges is look­ing for a re­turn to al­ter­na­tive sources of cash — which may help heat up the deal mar­ket for ma­jor play­ers who have been wait­ing for val­u­a­tions to cool down.
Writes Porges:
By this time next year, the fi­nanc­ing needs of these com­pa­nies will be acute, and just keep­ing their cur­rent de­vel­op­ment plans fund­ed will re­quire ad­di­tion­al cap­i­tal of $3-4bn per quar­ter. With cap­i­tal mar­kets now ef­fec­tive­ly closed to new is­sues, in­vestors are like­ly to find com­pa­nies in the sec­tor in­creas­ing­ly ner­vous about cap­i­tal dur­ing 2019. Oth­er less tra­di­tion­al sources of cap­i­tal, in­clud­ing re­struc­tur­ing, as­set sales, roy­al­ty fi­nanc­ing and con­vert­ible debt, will be much more ac­tive­ly con­sid­ered dur­ing the com­ing year, as­sum­ing cap­i­tal mar­kets re­main in their cur­rent volatile state.
Of course, noth­ing keeps go­ing up for­ev­er. The best of these com­pa­nies will start prepar­ing for lean­er days, be­fore the cash runs low.
Slight­ly less than half of Porges' co­hort of com­pa­nies has less than 2 years of cash on hand now, with 61% hold­ing enough mon­ey for less than 10 quar­ters and 30% at 3 years-plus.
This means that with­out fur­ther cap­i­tal, and as­sum­ing con­stant, not grow­ing ex­pens­es, then by the end of Q3 2019, or one year from now, 45% of these com­pa­nies will have on­ly one year of cash, and ~60% will have on­ly 18 months of cash avail­able.