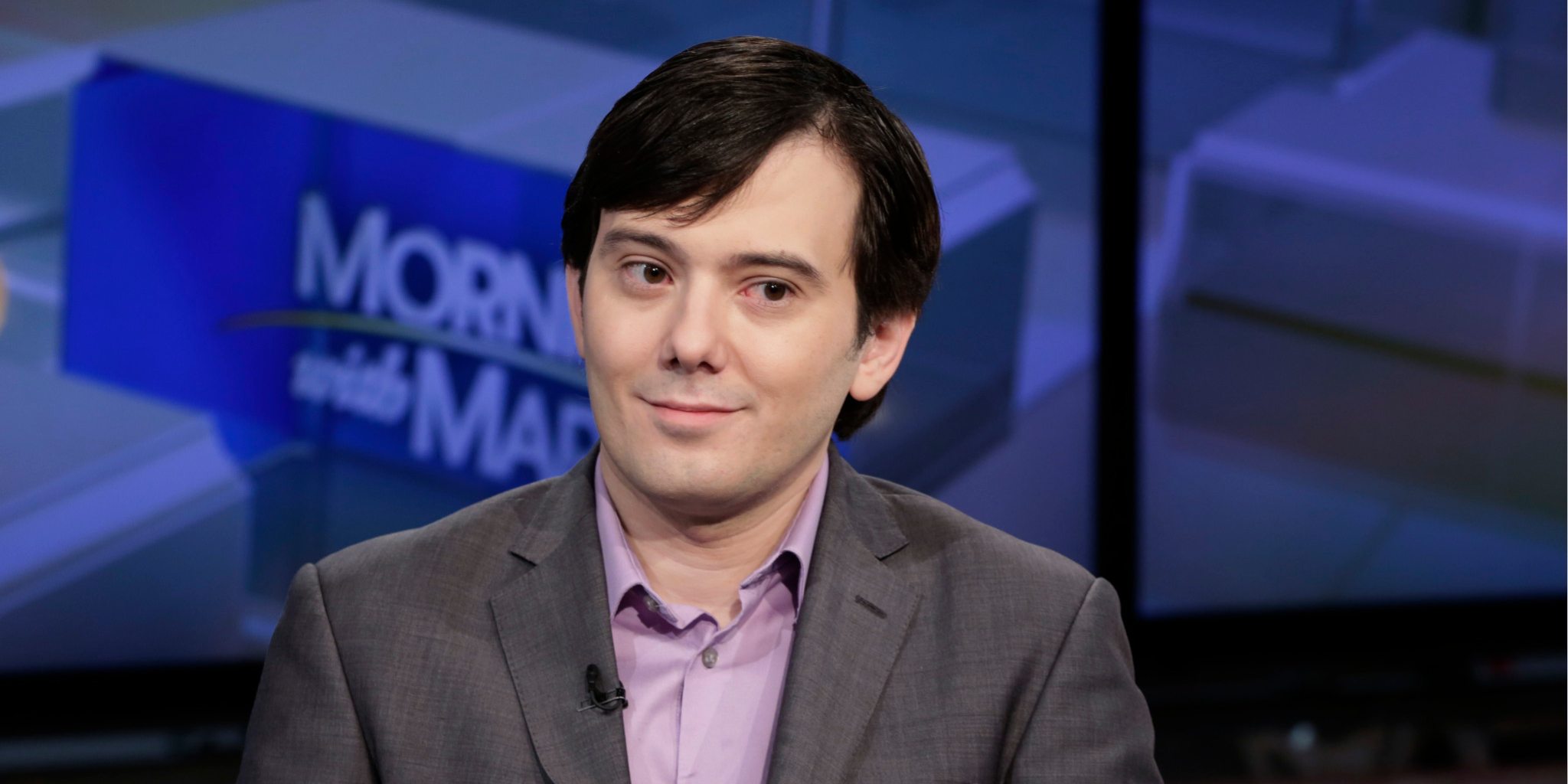 The Fort Dix re­demp­tion: Mar­tin Shkre­li's con­tra­band cell phones, new biotech schemes and fresh so­cial me­dia in­famy
Mar­tin Shkre­li is not your av­er­age oc­cu­pant of a fed­er­al prison cell.
He us­es a con­tra­band cell phone to man­age his busi­ness, the same one that made him no­to­ri­ous as a price gouger who gamed the phar­ma sys­tem by buy­ing an old, cheap drug and jack­ing up the price at an as­tro­nom­i­cal rate.
He whiles away his time read­ing about drugs and drug de­vel­op­ment, ac­cord­ing to an amaz­ing­ly in-depth fea­ture from the Wall Street Jour­nal, which gets right down to nam­ing some close friends who help pro­tect him in the yard of the low-se­cu­ri­ty Fort Dix pen. And there's free time to main­tain a blog, jump on to Twit­ter and ridicule var­i­ous peo­ple, which was al­ways his fa­vorite hob­by.
Or at least he did. Banned from Twit­ter long ago and in mul­ti­ple oth­er cas­es us­ing var­i­ous han­dles,@SRi­ole has gone dark. Twit­ter ini­tial­ly kicked him off af­ter a weird stalk­ing in­ci­dent in­volv­ing a fe­male re­porter, and ap­pears ea­ger to keep him off in a game of whack-a-mole now that he's serv­ing a 7 year sen­tence.
Shkre­li, who is not stu­pid even though he of­ten does stu­pid things, knows what this kind of press can mean for the rest of his time be­hind bars, at least in terms of cell phones — which he used to fire his CEO and then un-fire him, ac­cord­ing to the Jour­nal ar­ti­cle.
But don't look for him to ap­pear pan­icked. His lat­est blog post on Thurs­day is a 3-line pro­file of street smug — from some­one who's been tak­en off the street.
Who talked to the Jake….

In this Wall Street Jour­nal ar­ti­cle, who do you think is try­ing to get Your Boy in trou­ble? Name them in the com­ments be­low who you think did it.
The Jake, by the way, is the cops, as pop­u­lar­ized by the Wu Tang Clan, who once did a pri­vate al­bum pre-prison Shkre­li pur­chased for $2 mil­lion.
Mar­tin "Phar­ma Bro" Shkre­li may have be­come in­fa­mous through his price goug­ing, but it was fi­nan­cial fraud at his bust­ed hedge funds that land­ed him in prison with a 7-year sen­tence. And he's de­ter­mined to make bil­lions be­hind bars through the le­gal, old-fash­ioned way: buy­ing and sell­ing rare dis­ease ther­a­pies.
Of course, the FBI probe cit­ed by the Jour­nal could al­so spell trou­ble on that front.
---
Im­age: Mar­tin Shkre­li. AP IM­AGES