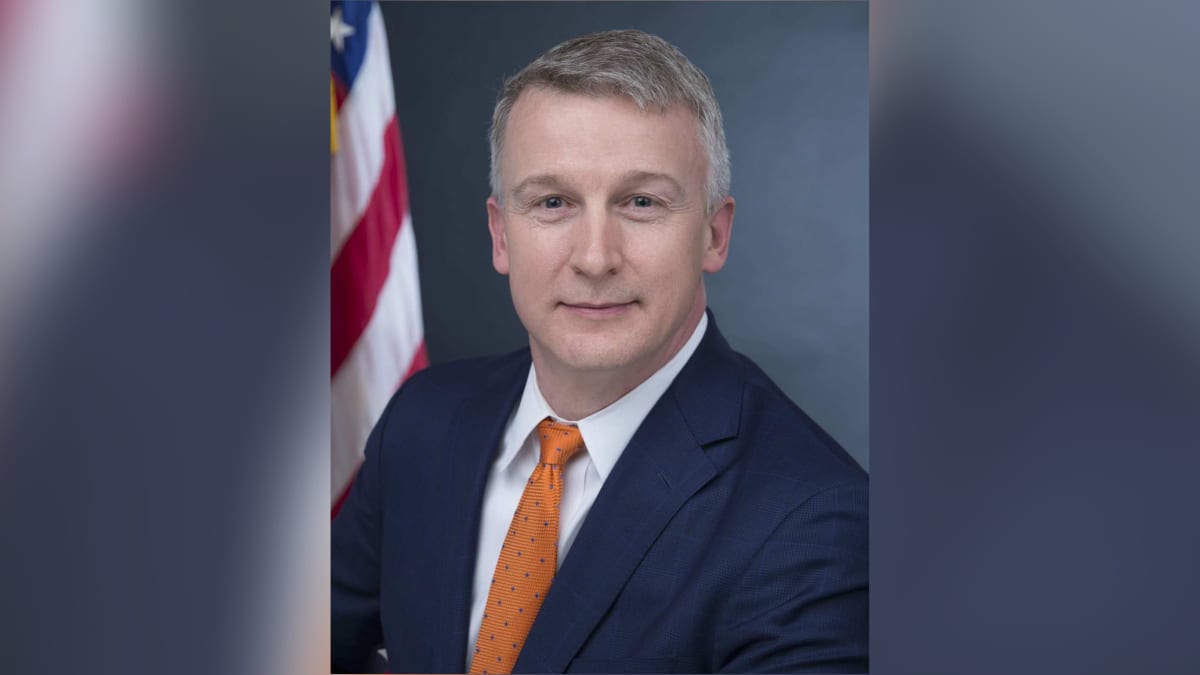 BAR­DA chief leaves po­si­tion as agency en­ters un­prece­dent­ed vac­cine cam­paign, rais­ing ques­tions about fed­er­al Covid-19 re­sponse
Rick Bright, the head of the Bio­med­ical Ad­vanced Re­search and De­vel­op­ment Au­thor­i­ty and a lead­ing re­searcher on vac­cines and an­tivi­rals, is no longer run­ning the agency.
Bright's sud­den de­par­ture, first re­port­ed by STAT, comes just as the agency, com­mon­ly called BAR­DA, has been thrust in­to the na­tion­al spot­light as it leads a na­tion­wide ef­fort to de­vel­op vac­cines and treat­ments for SARS-COV-2, the virus that caus­es Covid-19. Last week, the agency an­nounced an up-to $483 mil­lion agree­ment with Mod­er­na to help ush­er its vac­cine to ap­proval and scale up man­u­fac­tur­ing. That came af­ter an agree­ment with J&J to put $1 bil­lion — split be­tween the gov­ern­ment and the phar­ma com­pa­ny — be­hind their vac­cine ef­fort.
Bright will still have a role in the Covid-19 re­sponse, but it won't be in de­vel­op­ing drugs or vac­cines. He will move in­to an un­spec­i­fied po­si­tion at the NIH to join an ef­fort to scale up di­ag­nos­tic test­ing for the virus, a spokesper­son for the De­part­ment of Health and Hu­man Ser­vices, which over­sees BAR­DA, said in an emailed state­ment. Gary Dis­brow, Bright's for­mer deputy, will serve as act­ing chief.
"Bright will trans­fer the skills he has ap­plied as Di­rec­tor of the Bio­med­ical Ad­vanced Re­search and De­vel­op­ment Au­thor­i­ty (BAR­DA) to the Na­tion­al In­sti­tutes of Health, as part of a bold plan to ac­cel­er­ate the de­vel­op­ment and de­ploy­ment of nov­el point-of-care test­ing plat­forms," the spokesper­son said. "Dr. Bright brings ex­ten­sive ex­pe­ri­ence and ex­per­tise in fa­cil­i­tat­ing pow­er­ful pub­lic-pri­vate part­ner­ships that ad­vance the health and well-be­ing of the Amer­i­can peo­ple."
The abrupt shake­up shocked those who have long watched and worked with the agency and who won­dered what pre­cip­i­tat­ed a ma­jor lead­er­ship shift in the midst of one of the worst bi­o­log­i­cal threats the US has faced in BAR­DA's 14-year-his­to­ry. Al­though his­tor­i­cal­ly a small agency, the most re­cent stim­u­lus pack­age al­lo­cat­ed an ad­di­tion­al $1 bil­lion for Covid-19 work. Bright has led it since 2016.
"I would like to know why," Amesh Adal­ja, a se­nior schol­ar of in­fec­tious dis­ease at Johns Hop­kins Uni­ver­si­ty's Cen­ter for Health Se­cu­ri­ty, told End­points News. "It's hard to know what the im­pli­ca­tions are. Lead­er­ship changes in the mid­dle of the cri­sis of are of­ten more dif­fi­cult. I hope it doesn't di­min­ish BAR­DA's role."
The move al­so re­newed ques­tions about the role pol­i­tics may be play­ing in the gov­ern­ment's re­sponse to the pan­dem­ic. Al­ready, the FDA has faced crit­i­cism over its de­ci­sion to au­tho­rize use of a malar­ia drug long ad­vo­cat­ed by Pres­i­dent Trump over the ob­jec­tion of his top sci­en­tif­ic ad­vi­sors and ap­prove a clin­i­cal tri­al for a cell ther­a­py pushed by Trump's per­son­al at­tor­ney Rudy Giu­liani.
The di­rec­tor of BAR­DA is not a Sen­ate-con­firmed po­si­tion. It an­swers di­rect­ly to the HHS as­sis­tant sec­re­tary for pre­pared­ness and re­sponse.
"I can­not imag­ine any­thing good com­ing from this loss of lead­er­ship at a cru­cial time in a plague," Art Ca­plan, founder of NYU's Di­vi­sion of Med­ical Ethics, said in an email to End­points. "But I do not know why he left. Pre­sum­ing pol­i­tics then it is moral­ly rep­re­hen­si­ble and ir­re­spon­si­ble in the ex­treme."
Bright, who pre­vi­ous­ly worked in biotech and has ad­vised the WHO, joined the agency in 2010. Formed in 2006, in the wake of 9/11 and the sub­se­quent an­thrax scare, BAR­DA was de­signed to pro­tect the US against bio-threats, in­clud­ing bioter­ror­ism and po­ten­tial nat­ur­al out­breaks. Al­though lit­tle known be­fore the Covid-19 pan­dem­ic, over the en­su­ing 14 years they hand­ed out gov­ern­ment con­tracts worth hun­dreds of mil­lions of dol­lars to build vac­cines and treat­ment for pan­dem­ic flu, Ebo­la and the Zi­ka virus, among oth­ers.
Last year, two of those ef­forts came to fruition with the ap­proval of a small­pox an­tivi­ral and an Ebo­la vac­cine. For­mer FDA chief Scott Got­tlieb, who en­tered his role short­ly af­ter Bright, praised his lead­er­ship dur­ing those ef­forts.
At BAR­DA, Rick Bright was an out­stand­ing part­ner to me, to FDA, and to our shared pub­lic health goals; in­clud­ing the ap­proval of a his­toric treat­ment for small­pox and a vac­cine for Ebo­la. I look for­ward to his con­tin­ued con­tri­bu­tions to ad­vance the health and safe­ty of our na­tion

— Scott Got­tlieb, MD (@ScottGot­tlieb­MD) April 21, 2020
The agency emerged as a key play­er ear­ly in the Covid-19 out­break, hand­ing out small­er con­tracts to long­time part­ners Re­gen­eron and Sanofi in Feb­ru­ary be­fore call­ing for new ap­pli­ca­tions and even­tu­al­ly promis­ing around $1 bil­lion.
Dis­brow, the new act­ing di­rec­tor, joined the agency months af­ter its in­cep­tion in De­cem­ber 2006 and be­gan work­ing on the small­pox vac­cine pro­gram. A for­mer as­sis­tant pro­fes­sor of on­col­o­gy and pathol­o­gy at George­town Med­ical Cen­ter, he worked on an HPV vac­cine and re­ceived grants for de­vel­op­ing new vac­cine tech­nol­o­gy from the Bill & Melin­da Gates Foun­da­tion. He has over­seen the bud­get for Pro­ject BioShield, a long-run­ning gov­ern­ment ef­fort to pur­chase vac­cines for use in a po­ten­tial bio-ter­ror at­tack.
Matthew Wat­son, a se­nior an­a­lyst for the Hop­kins Cen­ter for Health Se­cu­ri­ty, said that while the sud­den change could in­ter­rupt the agency's work, Dis­brow was well-suit­ed for the role.
"Lead­er­ship tran­si­tions can be dis­rup­tive, and for this to be hap­pen­ing in the midst of a pan­dem­ic cer­tain­ly isn't ide­al," Wat­son said in an email to End­points. "That said, it's re­as­sur­ing that Dr. Gary Dis­brow will be tak­ing on the role of BAR­DA di­rec­tor on an act­ing ba­sis. He's well-known in the com­mu­ni­ty and is a vet­er­an of MCM R&D."
For a look at all End­points News coro­n­avirus sto­ries, check out our spe­cial news chan­nel.