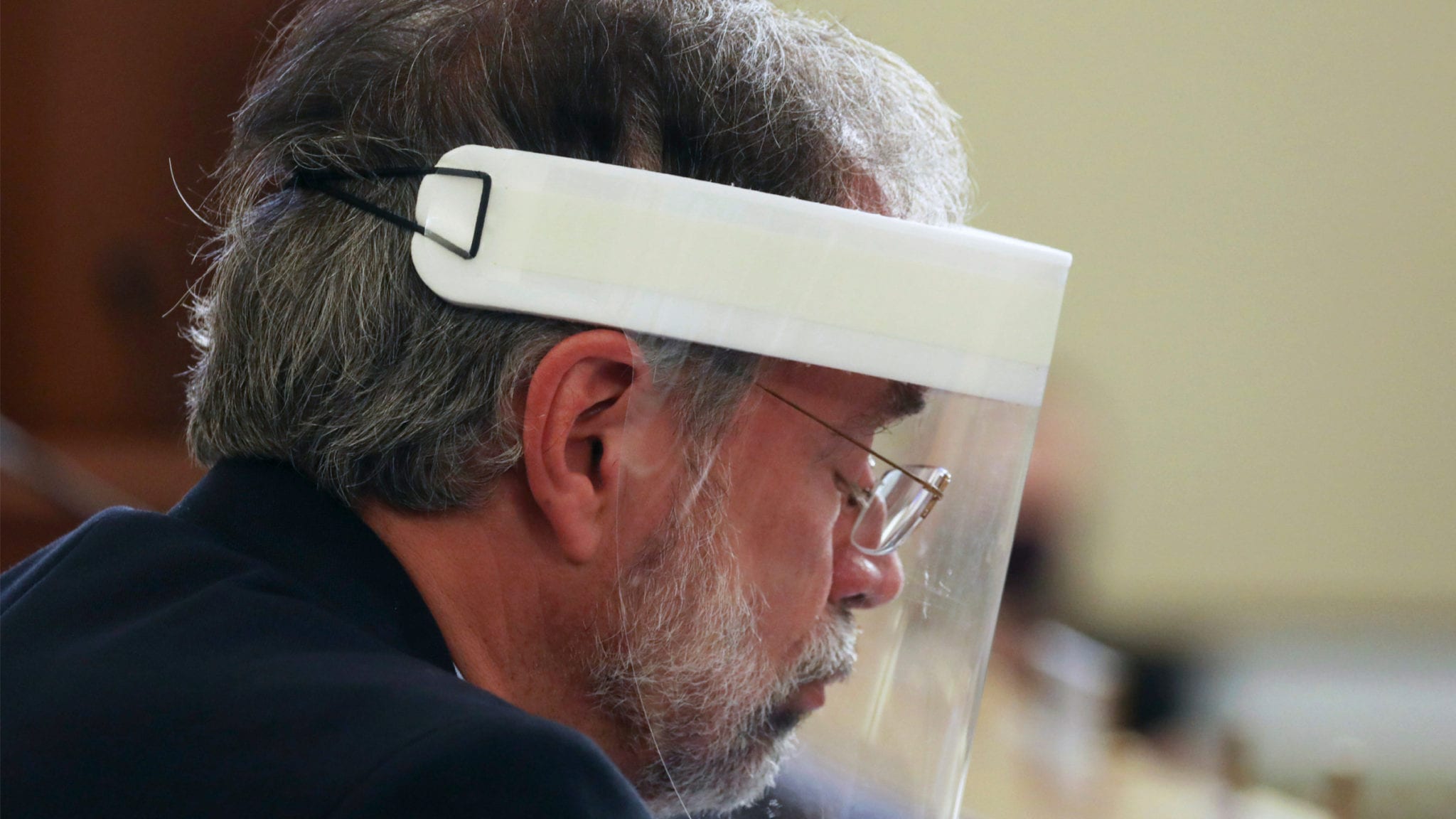 Rep. Andy Harris (R-MD) (Tasos Katopodis/Pool via AP Images)
Up­dat­ed: The mi­cro-cap that tapped a mask-skep­tic con­gress­man for their Covid DSMB is ap­ply­ing for an EUA. Their ev­i­dence? 21 pa­tients
Pub­lish­ers note: Af­ter this re­port was pub­lished, Neu­roRx CEO Jonathan Javitt emailed End­points with more in­for­ma­tion on the DSMB, which we added to the sto­ry. He got in touch again, and sug­gest­ed the sto­ry wasn't true. We stand by our sto­ry. And I've de­cid­ed to pub­lish Javitt's email re­sponse to this sto­ry in its en­tire­ty. It ap­pears in­line next to each point of con­tention.
—Ar­salan Arif, pub­lish­er
---
Neu­roRx, the tiny biotech that came un­der fire last week af­ter Politi­co re­port­ed they se­lect­ed a con­gress­man and two oth­er ac­quain­tances of the CEO to su­per­vise their Covid-19 drug tri­al, an­nounced to­day that they will ask the FDA to au­tho­rize their drug based on the re­sults of just 21 pa­tients.
(NOT TRUE. Ja­son Mast has no idea what da­ta the FDA is look­ing at. It's far more than 21 pa­tients — Jonathan Javitt)
Such an ap­pli­ca­tion would test the agency's stan­dards of ev­i­dence for an EUA, which have al­ready come un­der scruti­ny af­ter con­tro­ver­sial au­tho­riza­tions for con­va­les­cent plas­ma and hy­drox­y­chloro­quine. The on­ly oth­er com­pa­ny to dis­cuss their in­ten­tion to file for an EUA, Eli Lil­ly, did so af­ter re­sults came back from a ran­dom­ized con­trol study test­ing their an­ti­body in over 450 pa­tients.
Both EUAs came amid per­sis­tent pub­lic lob­by­ing from Pres­i­dent Trump and one, hy­drox­y­chloro­quine, was lat­er re­scind­ed. Its au­tho­riza­tion had been based on­ly on lab da­ta and a cou­ple small and much-cri­tiqued stud­ies.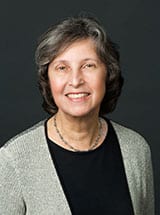 Su­san El­len­berg
Su­san El­len­berg, a for­mer FDA re­view­er and a bio­sta­tis­ti­cian at the Uni­ver­si­ty of Penn­syl­va­nia Perel­man School of Med­i­cine, said an EUA could be war­rant­ed on such lim­it­ed da­ta, but on­ly if the ev­i­dence was over­whelm­ing. She of­fered the hy­po­thet­i­cal of a Phase I study that got mul­ti­ple com­plete re­spons­es in a hard-to-treat metasta­t­ic can­cer.
"If they were all se­vere­ly ill and on ven­ti­la­tors and the treat­ment re­sult­ed in their im­me­di­ate re­cov­ery, test­ing neg­a­tive for the virus and rapid dis­charge from hos­pi­tal, then maybe," El­len­berg, who had not re­viewed the re­sults, said in an email. "When you achieve some­thing re­al­ly dra­mat­ic in a small num­ber of pa­tients with a fa­tal dis­ease, FDA is pret­ty flex­i­ble."
Did Neu­roRx meet that thresh­old, though? Of the 21 pa­tients who re­ceived the drug, known as avip­tadil, un­der an ex­pand­ed pro­to­col, 19 sur­vived and sev­en were dis­charged. Sev­en, though, were still in im­me­di­ate care and 5 were in the ICU. Of five pa­tients on EC­MO, three were de­cannu­lat­ed — breath­ing tube re­moved — and two were dis­charged.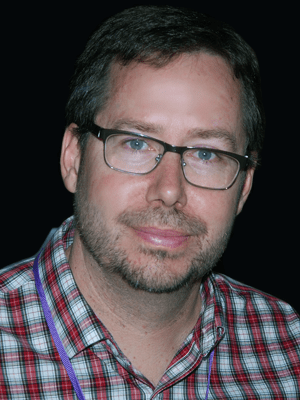 David Boul­ware
"The ac­tiv­i­ty of the syn­thet­ic Va­soac­tive In­testi­nal Pep­tide (avip­tadil) ap­pears promis­ing," Uni­ver­si­ty of Min­neso­ta vi­rol­o­gist David Boul­ware said in an email. "Their re­port­ed re­sults are very good but not earth shat­ter­ing. With­out a ran­dom­ized con­trol group, what the true ac­tu­al ef­fect is un­known. If high­ly ef­fec­tive, then a small ran­dom­ized clin­i­cal tri­al should be able to quick­ly con­firm these ini­tial re­sults."
Neu­roRx, which had been de­vel­op­ing a drug for de­pres­sion be­fore piv­ot­ing when the pan­dem­ic hit, launched such a tri­al in March. At the be­gin­ning of Au­gust, CEO Jonathan Javitt tout­ed "overnight re­cov­ery" in a cou­ple of pa­tients who took the drug out­side the Phase II study, un­der an FDA-au­tho­rized ex­pand­ed ac­cess pro­to­col. He said at the time the DSMB had cleared them back in Ju­ly and promised more da­ta would soon come, with an­oth­er re­view sched­uled for Aug. 24, af­ter they en­rolled their 81st pa­tient.
"The re­al­i­ty is, with­in a month, we're go­ing to have a lot more da­ta," he told End­points News at the time. "We're go­ing to have da­ta from the RCT."
Those re­sults have yet to ma­te­ri­al­ize, though, and last week, Politi­co raised ques­tions about the DSMB's com­po­si­tion. Javitt, they re­port­ed, had picked mask-skep­tic Re­pub­li­can con­gress­man Andy Har­ris and two oth­er ac­quain­tances to run the board, rais­ing con­cerns from some ethi­cists who ques­tioned how in­de­pen­dent they could be and how qual­i­fied they were to as­sess whether a tri­al should con­tin­ue. Javitt and Har­ris de­fend­ed the de­ci­sion, point­ing to Har­ris' med­ical ex­pe­ri­ence.
In an email af­ter pub­li­ca­tion, Javitt said the DSMB al­so in­clud­ed bio­sta­tis­ti­cian Phillip Lavin
(TRUE, Phil has been the sta­tis­ti­cian on more new drug ap­provals than any sta­tis­ti­cian in US his­to­ry — Jonathan Javitt)
… and had nev­er worked di­rect­ly with Al Som­mer, one of the oth­er mem­bers of the DSMB Politi­co re­port­ed,
(I nev­er said that. It's read­i­ly ver­i­fi­able that Som­mer and I were co-au­thors on a num­ber of sci­en­tif­ic pa­pers in the 1980s and 90s. I did tell Politi­co about Som­mer's cre­den­tials as a Lasker Awardee and mem­ber of the Na­tion­al Acad­e­my of Sci­ences, which of course did not in­ter­est them be­cause their ob­jec­tive was to smear Har­ris. — Jonathan Javitt)
… and had nev­er met Ri­ta Col­well, the oth­er mem­ber, be­fore.
(TRUE — Jonathan Javitt)
Col­well is an aquat­ic bi­ol­o­gist who has not pre­vi­ous­ly served on DSMBs,
(Not True. Dr. Col­well says she has served be­fore — Jonathan Javitt)
but Javitt said he "want­ed a non-med­ical mem­ber of the com­mit­tee who could un­der­stand the da­ta and still rep­re­sent the lay pub­lic's point."
(TRUE, and the FDA guid­ance says to in­clude mem­bers of the pub­lic — Jonathan Javitt)
He said the FDA had re­quest­ed they de­lay the Au­gust 24 meet­ing af­ter the DSMB rec­om­mend­ed a change in end­point. The agency want­ed 21 more pa­tients and have just en­rolled pa­tient num­ber 100. "Like­ly the DSMB will meet in the next four weeks," he said.
In a press re­lease about the EUA sub­mis­sion, Javitt said they were ap­ply­ing for the EUA be­cause they have dis­cov­ered many hos­pi­tals do not al­low pa­tients ac­cess to ex­per­i­men­tal drugs. They say it would on­ly cov­er pa­tients who have ex­haust­ed oth­er treat­ment op­tions and would have been el­i­gi­ble for the EAP.
"Trag­i­cal­ly, we have found that many pa­tients who might ben­e­fit from the Ex­pand­ed Ac­cess pro­to­col are hos­pi­tal­ized in cen­ters that do not al­low pa­tients ac­cess to in­ves­ti­ga­tion­al drugs," he said. "Our staff is work­ing around the clock to ad­dress re­quests for RLF-100™ un­der the ap­pro­pri­ate mech­a­nism. All too of­ten, pa­tients of col­or and those of low­er so­cioe­co­nom­ic sta­tus are de­nied ac­cess."
For a look at all End­points News coro­n­avirus sto­ries, check out our spe­cial news chan­nel.