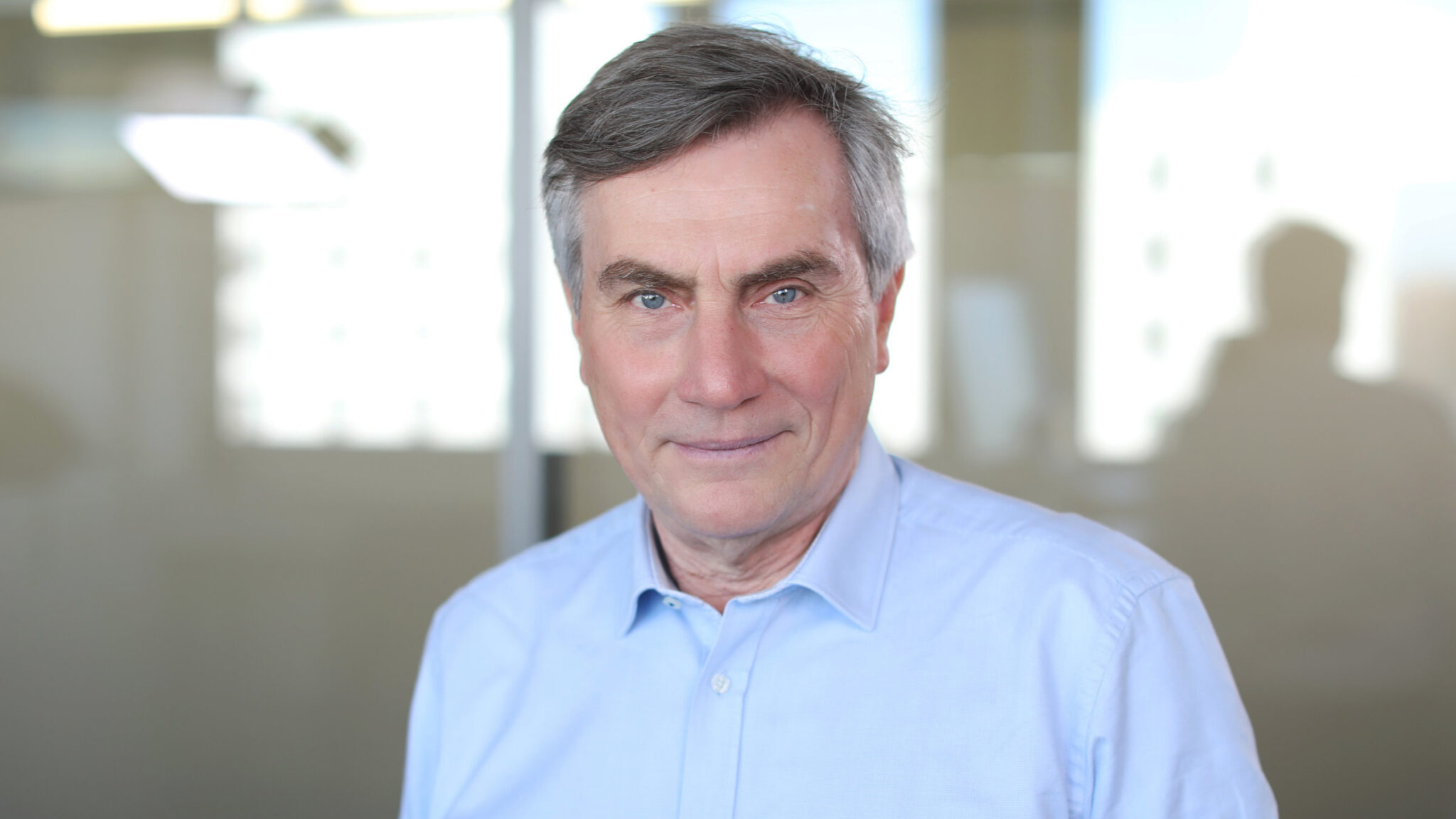 Andreas Katopodis, Anaveon CEO
The next-gen IL-2 race heats up as Anaveon se­cures a megaround with its sights set on mid-stage tests
There ap­pears to be no short­age of cash for those in the hunt for a bet­ter IL-2. On Thurs­day, Swiss-based Anaveon raked in an­oth­er $119 mil­lion to see its own can­di­date in­to a se­ries of Phase II tri­als — and a new Big Phar­ma in­vestor is get­ting on board.
Im­munother­a­pies tar­get­ing IL-2 — which stim­u­lates T-cells to mul­ti­ply and at­tack tu­mors — have proven to be quite pow­er­ful against can­cer over the last cou­ple decades, but are in­fa­mous for their tox­ic side ef­fects. While Pro­leukin, ap­proved in 1992, helped es­tab­lish the po­ten­cy of IL-2, safe­ty is­sues and a mod­est half-life thwart­ed its po­ten­tial.
Now a broad range of com­pa­nies are rac­ing to see if they can cre­ate a next-gen­er­a­tion IL-2 ther­a­py sans the dan­ger­ous side ef­fects. Anaveon's can­di­date, ANV419, is de­signed to pref­er­en­tial­ly sig­nal through the be­ta/gam­ma re­cep­tor of IL2, ex­clud­ing the al­pha re­cep­tor, in the hopes of achiev­ing high­er se­lec­tiv­i­ty.
"It helps the safe­ty be­cause the al­pha/be­ta/gam­ma is re­spon­si­ble for some of the safe­ty is­sues," CEO and co-founder An­dreas Katopodis told End­points News. "It does not pro­lif­er­ate reg­u­la­to­ry cells, which are pro­tect­ing the can­cer, and pro­lif­er­ates on­ly so-called ef­fec­tor cells, which are an­ti-can­cer in this case."
The ap­proach traces back to re­search done by the Uni­ver­si­ty of Zurich's Onur Boy­man. The No­var­tis In­sti­tutes of Bio­med­ical Re­search (where Katopodis was di­rec­tor) had been part­ner­ing with the uni­ver­si­ty on the project, be­fore No­var­tis de­cid­ed to pull out. Boy­man and Katopodis launched Anaveon to con­tin­ue the work in 2017.
The com­pa­ny se­cured a rough­ly $35 mil­lion Se­ries A round two years lat­er, with the No­var­tis Ven­ture Fund chip­ping in. This time around, Pfiz­er's ven­ture arm is al­so hop­ping on board for the Se­ries B. The round was led by For­bion, with a help­ing hand from Syn­cona, the No­var­tis Ven­ture Fund, Cowen Health­care In­vest­ments, Pfiz­er Ven­tures and Pon­tif­ax.
ANV419 is cur­rent­ly in a Phase I/II tri­al in pa­tients with sol­id tu­mors, which is ex­pect­ed to read out re­sults at AACR in April. Next up will be a se­ries of Phase II stud­ies in mul­ti­ple in­di­ca­tions, which Katopodis de­clined to re­veal at this time.
"We are tak­ing the road of try­ing to do many tri­als in par­al­lel, and ei­ther give a green sig­nal to our mol­e­cule ear­ly or a red sig­nal, (which) hope­ful­ly will nev­er hap­pen," the chief ex­ec­u­tive said. "We don't want to de­lay the de­ci­sion-mak­ing."
Anaveon isn't the on­ly IL-2-fo­cused com­pa­ny to swing a megaround in the last year or so.
Ash­er Bio­ther­a­peu­tics closed a $108 mil­lion Se­ries B just a cou­ple months ago to ad­vance its lead can­di­date, an en­gi­neered IL-2 tar­get­ing CD8+ ef­fec­tor T cells, through a proof-of-con­cept hu­man study. That came just a few months af­ter the com­pa­ny hooked a $55 mil­lion Se­ries A. And back in June, Bright Peak Ther­a­peu­tics nabbed a $107 mil­lion B round to launch its IL-2 pro­gram in­to the clin­ic in 2022.
"I can­not tell you we're bet­ter than they are, be­cause we don't know all their da­ta … nor do I know ex­act­ly what they're do­ing," Katopodis said of the com­pe­ti­tion. "In the end, of course, it will be a mat­ter of who shows ef­fi­ca­cy and in what in­di­ca­tion."