The res­ur­rec­tion of LUM001: Mike Grey gets his drug back from Shire — along with $120M to gam­ble on PhI­II tri­als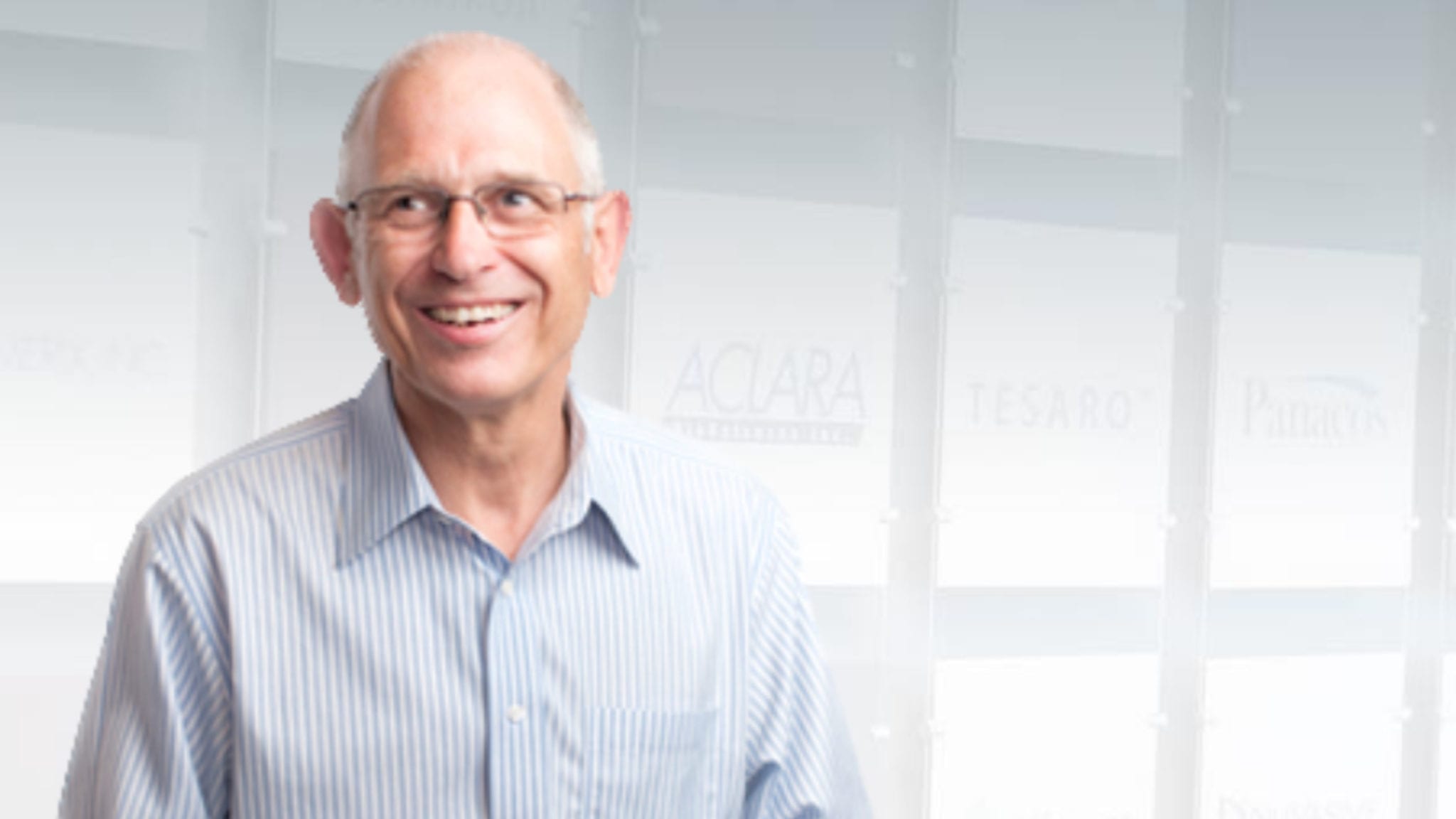 EX­CLU­SIVE: In drug de­vel­op­ment, fail­ure isn't al­ways fa­tal. Just ask Mike Grey.
When Grey com­plet­ed his deal to sell Lu­me­na to Shire back in 2014 for $260 mil­lion-plus, Shire was left in full con­trol of the charge to what it hoped would be a near-term ap­proval for a drug de­signed to con­trol ex­cess bile acids and ex­treme itch­ing.
A year lat­er, though, the lead pro­gram for LUM001 was ap­par­ent­ly in tat­ters, with an ug­ly mid-stage fail­ure for rare cas­es of Alag­ille syn­drome (AL­GS) that ap­peared to wipe out the block­buster val­ue Shire CEO Flem­ming Orn­skov had once en­vi­sioned when he did the deal. Then 2 years ago there was an­oth­er crit­i­cal tri­al break­down for the drug, then known as SHP625, with no sig­nif­i­cant re­duc­tion from base­line in serum al­ka­line phos­phatase or oth­er liv­er pa­ra­me­ters in pa­tients with pri­ma­ry scle­ros­ing cholan­gi­tis (PSC).
But it wasn't dead.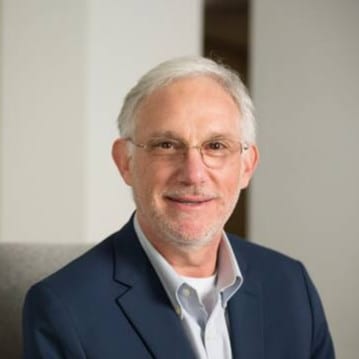 Alex Doren­baum
To­day, 4 years af­ter he ced­ed con­trol of the oral in­hibitor of the api­cal sodi­um de­pen­dent bile acid trans­porter, Grey is step­ping up with a fresh batch of top-line da­ta that has helped res­ur­rect the failed ther­a­py, along with a $120 mil­lion mega-round to launch the new com­pa­ny he's put to­geth­er to make that hap­pen. And Shire — now soon to be merged with Take­da — has hand­ed over the world­wide rights to the drug for an un­spec­i­fied up­front and eq­ui­ty in the start­up.
"Clear­ly the tri­als did not turn out as you hoped," Grey tells me in a phone in­ter­view from Lon­don as he wrapped the new con­tract. "Some­times, it takes a lit­tle time to get it right."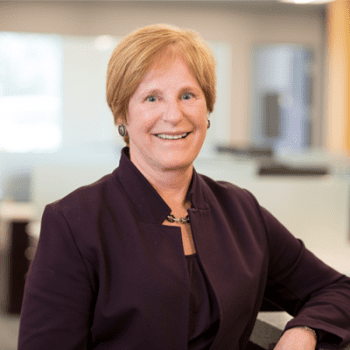 Su­san Dubé
LUM001/SHP625 is now dubbed mar­al­ix­i­bat, which Grey says had a suc­cess­ful per­for­mance in Shire's Phase IIb study called ICON­IC in AL­GS. An im­proved tri­al de­sign helped pave the way to a suc­cess­ful in­ter­im read­out at 48 weeks with sig­nif­i­cant re­duc­tions in bile acids and pru­ri­tus com­pared to place­bo. He al­so ob­tained pos­i­tive re­sults from a sub­group analy­sis in PF­IC, land­ing the right kind of da­ta to gain a break­through drug des­ig­na­tion from the FDA.
Armed with the new mon­ey from a group of deep pock­et­ed in­vestors — who are al­so en­dors­ing the da­ta and the drug and Mike Grey — Mirum is prep­ping a pair of Phase III stud­ies slat­ed to be­gin as ear­ly as pos­si­ble in 2019.
Grey is go­ing for it, and he has the mon­ey need­ed to get it done and on to the FDA. Af­ter that, he's plan­ning to be ready to launch mar­ket­ing op­er­a­tions — though he isn't rul­ing out a buy­out along the way.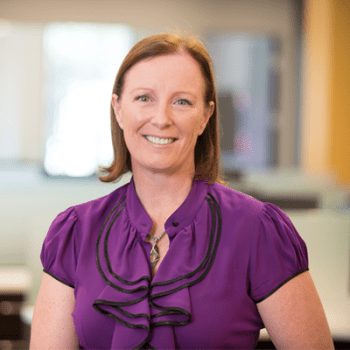 Cia­ra Kennedy
How much did he pay to get the drug back, along with rights to an­oth­er drug called volix­i­bat, the oth­er AS­BT in­hibitor from Lu­me­na once known as LUM002?
"Some­what less than what it sold for," is all he's say­ing this week.
It's un­like­ly that any­one knows more about this drug than Grey, who nev­er gave up on it. Get­ting a drug back from a buy­er isn't easy un­der any cir­cum­stances. But these deals have re­al po­ten­tial. Just ask John Hood, who got his drug fe­dra­tinib back from Sanofi years af­ter a land­mark col­lapse and then al­most im­me­di­ate­ly flipped it to Cel­gene for $1.1 bil­lion in cash — plus bil­lions more in mile­stones — at the be­gin­ning of this year.
Grey's al­so not alone. Al­so buy­ing in to the res­ur­rec­tion of LUM001 is his lean-and-mean crew of 10 drawn from the old Lu­me­na team along with some se­lect To­bi­ra vets, in­clud­ing:
Chris Peetz has been ap­point­ed as pres­i­dent of Mirum and a mem­ber of the com­pa­ny's board of di­rec­tors
Pamela Vig joins as chief sci­en­tif­ic of­fi­cer
Lara Long­pre will serve as the com­pa­ny's chief de­vel­op­ment of­fi­cer
Shelly Xiong has been ap­point­ed head of reg­u­la­to­ry
Co-founders and ad­vis­ers: Alex Doren­baum, Su­san Dubé, Cia­ra Kennedy and Niall O'Don­nell.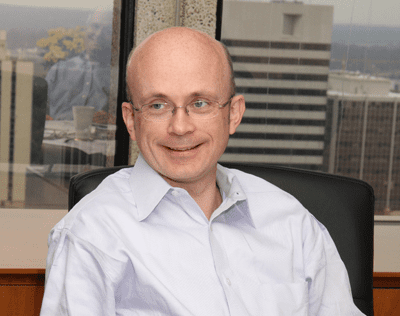 Niall O'Don­nell
New En­ter­prise As­so­ci­ates led the round with par­tic­i­pa­tion from Deer­field Man­age­ment, Fra­zier Health­care Part­ners, No­vo Hold­ings A/S, Pap­pas Cap­i­tal, River­Vest Ven­ture Part­ners and Rock Springs Cap­i­tal. And they're pro­vid­ing the board to watch things play out: Ed Math­ers, part­ner, NEA; Patrick Heron, man­ag­ing gen­er­al part­ner, Fra­zier Health­care Part­ners; Jonathan Leff, part­ner, Deer­field; Ti­ba Aynechi, part­ner, No­vo Hold­ings; and Niall O'Don­nell, man­ag­ing di­rec­tor, River­Vest.
They're all suit­ed up, and ready to tack­le late-stage tri­als.
---
Im­age: Mike Grey. PAP­PAS CAP­I­TAL