The sand­box: Park­er In­sti­tute throws its re­search mus­cle be­hind gene ther­a­py tech for de­stroy­ing can­cer cells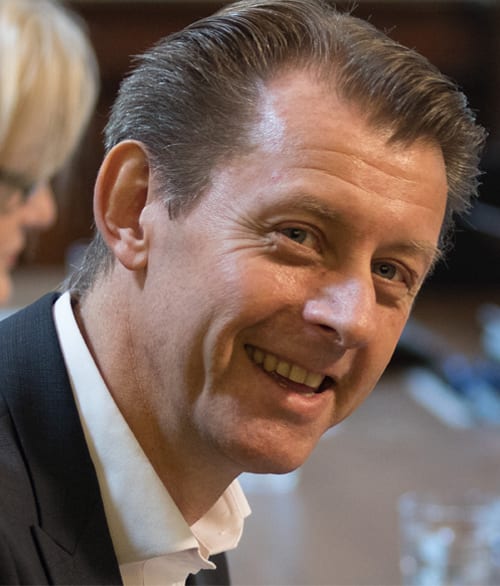 John Bea­dle
John Bea­dle and the big re­search team at PsiOxus have thought a lot about in­fil­trat­ing the ranks of can­cer cells, to go in­side cells to cause their self-de­struc­tion with one of the in­dus­try's lead­ing "un­armed" on­colytc virus pro­grams. But they're al­so go­ing one big step fur­ther, us­ing their gene ther­a­py tech to pen­e­trate these cells to de­liv­er weapons for their mass de­struc­tion. And they're lin­ing up some pow­er­house al­lies at the Park­er In­sti­tute for Can­cer Im­munother­a­py to speed the work.
What's the big idea?
PsiOxus — with 95 most­ly re­search staffers in Ox­ford and Philadel­phia — gained con­sid­er­able at­ten­tion for its sys­temic ap­proach to de­liv­er­ing on­colyt­ic virus­es, in­fect­ing cells that would then burst, at­tract­ing T cells in­to the tu­mor. But there are al­so scores of on­colyt­ic virus­es in the pipeline. In this case they're work­ing a re­verse strat­e­gy to CAR-T. In­stead of mod­i­fy­ing the T cell to go af­ter can­cer cells, they're mod­i­fy­ing the can­cer cells to get them to en­gage with T cells — en­gi­neer­ing the can­cer cell to ex­press T cell en­gag­ing lig­ands.
The ques­tion has been what genes should be added to do the best job. And they be­lieve the IV ap­proach — steer­ing clear of in­tra­tu­moral in­jec­tions — should help sim­pli­fy things con­sid­er­ably, up­ping their chances of suc­cess in hit­ting the tar­get.
PsiOxus al­ready gained the sup­port of Bris­tol-My­ers Squibb, which part­nered on the biotech's NG-348 in a $915 mil­lion deal in late 2016. That drug en­codes two im­munomod­u­la­to­ry MiTe pro­teins in its genome: a hu­man CD80 and an an­ti­body frag­ment spe­cif­ic for the T-cell re­cep­tor CD3 pro­tein, both de­signed to muster T cells to at­tack spe­cif­ic can­cer cells on­ly.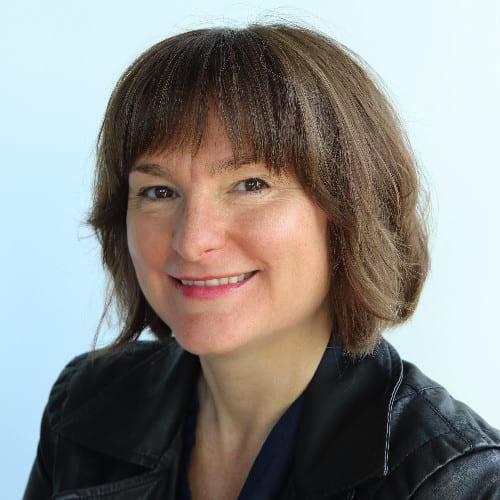 Saman­tha Buck­trout
"They're such a great group," says Park­er In­sti­tute Di­rec­tor of Re­search Saman­tha Buck­trout about PsiOxus. "When we go to have dis­cus­sions, it's a 'no-idea-is-stu­pid' zone, but al­so an ego-free zone. They've done a lot of rig­or­ous work to move their pipeline for­ward, both pre-clin­i­cal and in the clin­ic, and aren't afraid to take risks. We see a lot of blue sky in terms of where we can go with them, sci­en­tif­i­cal­ly."
Those blue skies are what spurred tech mogul Sean Park­er to set up his epony­mous in­sti­tute, or­ga­niz­ing a net­work of more than 300 promi­nent sci­en­tists with fi­nan­cial sup­port and cre­at­ing net­works of ex­perts to as­sist the com­pa­nies they work with to dig deep­er and go be­yond the fron­tiers of com­mer­cial I/O. But they're al­so goal ori­ent­ed, pur­su­ing what PI­CI chief Jeff Blue­stone calls a "sand­box" strat­e­gy: a con­tained, or­ga­nized ap­proach to their work dri­ven by a set of clear ob­jec­tives.
Ex­tra fund­ing is al­ways good, says Bea­dle, but it's the peo­ple Park­er brings to the ta­ble that make the big dif­fer­ence.
"The key is their net­work of in­sti­tu­tions and aca­d­e­mics," notes the CEO, who ex­pects to even­tu­al­ly put to­geth­er an­oth­er round for the biotech be­fore even­tu­al­ly set­ting their sights on an IPO.
The plan at PsiOxus is to move two pro­grams in­to the clin­ic, with an IND com­ing in Q1 of next year. The first is a CD40 ag­o­nist, and the sec­ond will in­clude a pack­age of 4 dif­fer­ent genes cov­er­ing a bis­pe­cif­ic with chemokines to at­tract T cells and an­oth­er to ex­press in­ter­fer­on al­pha to ac­ti­vate den­drit­ic cells.