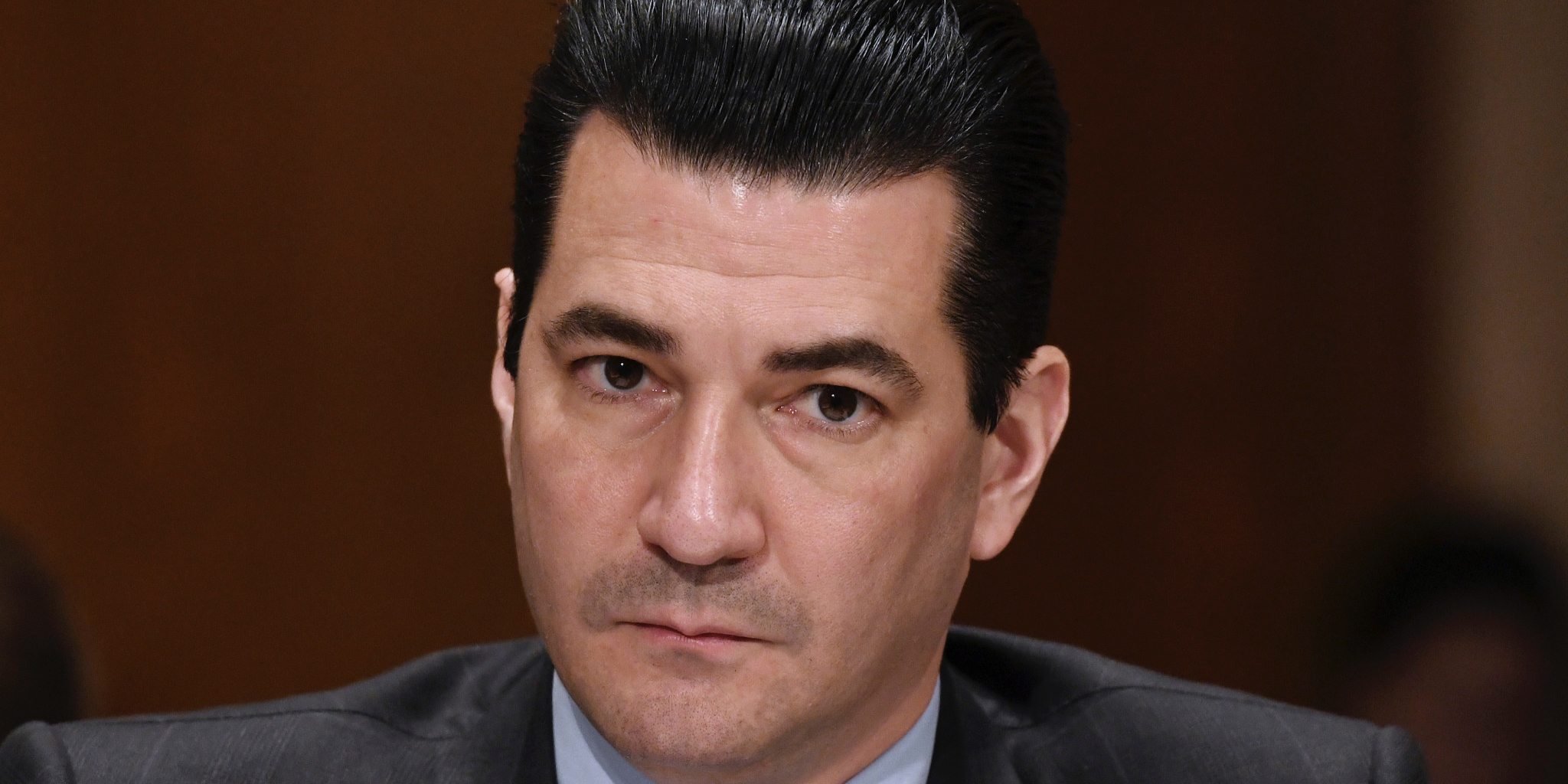 The Shkre­li rule? FDA is ex­plor­ing whether se­lect­ed reim­por­ta­tion could crip­ple the drug prof­i­teers
Mar­tin Shkre­li was hauled in front of law­mak­ers, jailed on fraud con­vic­tions and sub­ject­ed to every known form of le­gal pres­sure af­ter hik­ing the price of Dara­prim by more than 5000%. But none of it worked to force him to back off a per­fect­ly le­gal strat­e­gy to gouge pay­ers on a nar­row­ly con­trolled gener­ic drug — where the sky is the lim­it on the price.
So now the FDA is ex­plor­ing a new op­tion, which in­volves a tac­tic that the drug in­dus­try — and many oth­ers in the gov­ern­ment — have long ab­horred.
In a state­ment out this morn­ing, the FDA says that it is as­sem­bling a work­ing group to con­sid­er whether reim­port­ing drugs from abroad may be the an­swer to the drug prof­i­teers.
We want to ex­am­ine whether—un­der these nar­row con­di­tions—the ad­di­tion­al mar­ket com­pe­ti­tion from the short-term im­por­ta­tion of for­eign ver­sions of the drug may com­ple­ment the FDA's cur­rent ef­forts, and help meet near-term pa­tient need in the U.S. un­til new com­pe­ti­tion is able to en­ter the do­mes­tic mar­ket.
Reim­por­ta­tion is noth­ing new. Many De­moc­rats have long sug­gest­ed that pa­tients in the US be al­lowed to buy drugs in for­eign mar­kets where sin­gle-pay­er sys­tems have forced down the price. The Trump ad­min­is­tra­tion and oth­ers, par­tic­u­lar­ly in the in­dus­try, have kicked back, say­ing it wouldn't pro­vide a safe sup­ply of ther­a­pies. And drug man­u­fac­tur­ers, crit­ics add, wouldn't al­low it any­way, cut­ting off any sup­pli­ers who might try.
FDA com­mis­sion­er Scott Got­tlieb, though, is pre­pared to con­sid­er us­ing reim­por­ta­tion for any oth­er Shkrelis that come along.
Any pol­i­cy that in­volves the im­por­ta­tion of drugs would be tem­po­rary un­til ad­e­quate com­pe­ti­tion en­ters these cat­e­gories. Fur­ther­more, any re­sult­ing pol­i­cy would al­so be nar­row­ly tai­lored in or­der not to cre­ate the same risks of coun­ter­feits or oth­er un­safe drugs get­ting in­to the U.S. sup­ply chain as a broad­er im­por­ta­tion pol­i­cy would present. Our ul­ti­mate goal is to seek mul­ti­ple FDA-ap­proved and mar­ket­ed ver­sions of each med­ical­ly im­por­tant drug for which there are no block­ing patents or oth­er ex­clu­siv­i­ties.
That could prove in­ter­est­ing.
My per­son­al view: Rx im­por­ta­tion is not a gen­er­al so­lu­tion for re­duc­ing Rx prices and has sig­nif­i­cant risks for pa­tient safe­ty, but I can see mer­its of us­ing in ex­treme cas­es of drug pric­ing abuse e.g. Tur­ing.

— John Maraganore (@JMaraganore) Ju­ly 19, 2018
Shkre­li, the old Valeant, Mallinck­rodt and oth­ers have been known to spur dra­mat­i­cal­ly high­er prices. Where would the agency draw the line?
Would they go af­ter PTC Ther­a­peu­tics?
PTC bought an old, cheap steroid called de­flaza­cort from Marathon Phar­ma­ceu­ti­cals af­ter Marathon rolled it out for a stun­ning $89,000 an­nu­al price tag. PTC bagged it for $140 mil­lion up front, then set a vague net price of $35,000 based on the pa­tient's weight — which could take some pa­tients past what Marathon want­ed to charge.
Marathon was ex­co­ri­at­ed for price goug­ing, but PTC has large­ly es­caped no­tice. Mean­while, there's been grow­ing crit­i­cism of an­nu­al price hikes that are stan­dard in the in­dus­try — but that will al­most cer­tain­ly be off lim­its to reg­u­la­tors.
If the FDA does go for­ward against the prof­i­teers, though, it will be in­ter­est­ing to see where it draws the line.
---
Im­age: Scott Got­tlieb. AP IM­AGES