The small, vir­tu­al team at Syn­tim­mune bags a $50M round in the march to­ward a piv­otal test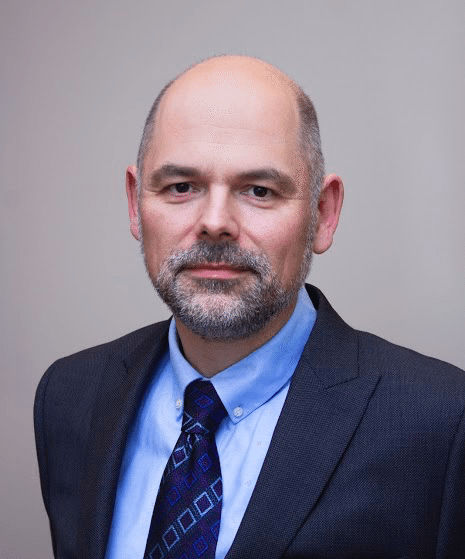 David de Graaf, CEO, Syn­tim­mune
With a pair of Phase Ib/IIa stud­ies un­der­way for its lead drug, the vir­tu­al team at Syn­tim­mune now has a $50 mil­lion ven­ture round— large­ly pro­vid­ed by Ap­ple Tree Part­ners — to take them on to­ward a po­ten­tial reg­is­tra­tion study.
Over the last 3-plus years since the biotech was found­ed, Syn­tim­mune has been mak­ing steady progress on its key goal: work­ing on drugs tar­get­ing IgG-me­di­at­ed au­toim­mune dis­eases by block­ing FcRn-IgG in­ter­ac­tions. They've put the lead pro­gram for SYNT001 through a small Phase Ia and now they're in­tent on ex­tend­ing their view in­to the po­ten­tial ef­fi­ca­cy their lead drug has in two rare dis­eases— pem­phi­gus and warm au­toim­mune he­molyt­ic ane­mia.
"I think we have the abil­i­ty to go all the way," CEO David de Graaf tells me. With this new cash in­fu­sion, the com­pa­ny can get to the reg­is­tra­tion study and then have a dis­cus­sion about the fu­ture. As with most ven­ture-backed star­tups plot­ting their way through mid-stage work and on to what they hope will be a clean suc­cess in a piv­otal study, that dis­cus­sion usu­al­ly boils down to a choice be­tween an IPO and sell­ing long term goals to in­vestors, an­oth­er round or sell­ing the com­pa­ny.
"We don't have to wor­ry about that now," says de Graaf. With 001 moved for­ward, he says, "every­thing else is a dis­trac­tion."
This is the ex­pe­ri­enced CEO's first vir­tu­al com­pa­ny. Tech­ni­cal­ly based in New York, the biotech has an of­fice in Waltham, MA with five staffers and a host of con­sul­tants lend­ing a hand as need­ed. With the new round, says de Graaf with a light laugh, he may well boost the vir­tu­al staff to six.
Just be­cause the com­pa­ny is small doesn't mean it's slow.
"We hope to move very rapid­ly," says de Graaf, "and may even be in a reg­is­tra­tion tri­al by the mid­dle to end of next year." The in­vestor cash in this round will al­so help Syn­tim­mune scale up man­u­fac­tur­ing so it will have the drug ready for a reg­is­tra­tion tri­al.
There's al­so time and mon­ey to add to the pro­gram, he notes. The plat­form tech ex­tends to a range of dis­eases, and if their lead drug works on these two ail­ments, the same strat­e­gy should work in oth­er sim­i­lar con­di­tions.
It's worth not­ing that this is the third ven­ture in­vest­ment of the morn­ing. To­geth­er, they amount to close to $200 mil­lion for work cen­tered in the Cam­bridge/Boston hub. That's a con­sid­er­able haul, and the day is just be­gin­ning.