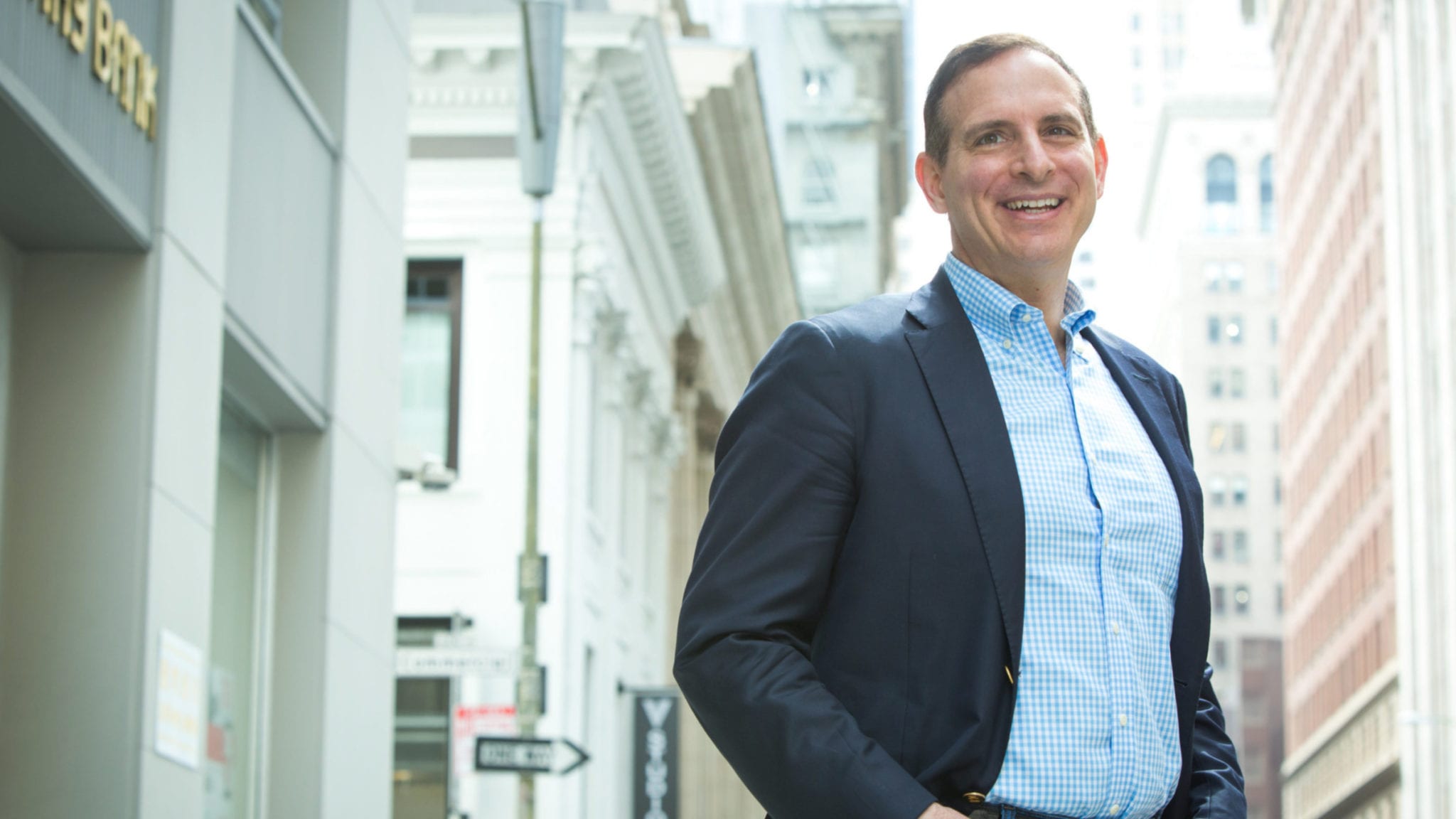 Jim Tananbaum, Foresite Capital CEO (Business Wire)
The SPAC boom con­tin­ues to churn out heavy cap­i­tal, as Fore­site prices its $175M blank check com­pa­ny and 2 oth­ers file
Hav­ing re­turned to the SPAC well last month in the hopes of rid­ing last year's boom, Fore­site's sec­ond blank check com­pa­ny priced ear­li­er this week.
Known as FS De­vel­op­ment II, the Jim Tanan­baum out­fit an­nounced Wednes­day it had raised $175 mil­lion in an up­sized of­fer­ing, and priced at $10 per share. The pub­lic de­but comes about sev­en months af­ter Tanan­baum launched his first SPAC, and on­ly four months af­ter that SPAC went pub­lic in a re­verse merg­er with Gem­i­ni Ther­a­peu­tics.
Tanan­baum's Gem­i­ni deal has proved some­what fruit­ful thus far, as the com­pa­ny is up 25% in the four months since its merg­er. At the time, he had been look­ing for a spe­cif­ic type of com­pa­ny with a ge­net­ics-dri­ven plat­form, and found one in Gem­i­ni. The com­pa­ny spe­cial­izes in tai­lor-mak­ing treat­ments for sub­pop­u­la­tions of pa­tients with mac­u­lar de­gen­er­a­tion based on their ge­net­ic vari­ants.
The S-1 of­fered few de­tails on po­ten­tial tar­gets for the new SPAC be­yond the lan­guage that's be­come com­mon­place in these types of com­pa­nies. Tanan­baum will have two years to find a part­ner, but if the mar­ket trend con­tin­ues he won't near­ly need that much time.
Though it's a quick re­turn to Wall Street for Fore­site, oth­er firms have moved quick­er. Per­cep­tive Ad­vi­sors raised a $130 mil­lion SPAC in June and re­turned be­fore the end of Ju­ly to raise an­oth­er $125 mil­lion. By that point, the firm was ev­i­dent­ly near­ing a deal for the first SPAC, which an­nounced a half-bil­lion-dol­lar merg­er with Cerev­el Ther­a­peu­tics on Ju­ly 30.
Fore­site's new SPAC comes amid a wave of in­vestors rais­ing cap­i­tal for these blank check com­pa­nies, de­spite most end­ing up wait­ing sev­er­al months be­fore com­plet­ing their merg­ers. And the pric­ing comes in a week where two oth­er high-pro­file VCs an­nounced their SPACs. Promi­nent Sil­i­con Val­ley firm Khosla Ven­tures is seek­ing to raise $1.2 bil­lion for three blank check com­pa­nies at once, while Ed­uar­do Bra­vo is tak­ing the SPAC boom to Eu­rope with a $100 mil­lion promise.
On top of that, an­oth­er two SPACs filed just Thurs­day evening, with Fal­con Edge Cap­i­tal's Rick Ger­son look­ing to raise $200 mil­lion in a hold­ing com­pa­ny and Acu­tus Med­ical's Scott Huen­nekens seek­ing a $175 mil­lion raise. Even bil­lion­aire Richard Bran­son is hop­ping in­to the game, tak­ing 23andMe pub­lic ear­li­er this month as it seeks to build out its GSK-part­nered drug de­vel­op­ment busi­ness.
The vast rais­es and bur­geon­ing num­ber of SPACs them­selves have come as an­a­lysts are start­ing to won­der just how long this boom can last. Pri­vate in­vestor Brad Lon­car has writ­ten about the SPAC boom on Twit­ter, in­clud­ing when Fore­site first filed its hold­ing com­pa­ny.
One rea­son I think this mar­ket even­tu­al­ly fiz­zles out if not out­right col­laps­es is with all the SPACs hap­pen­ing, com­pe­ti­tion for tar­gets in­creas­es and re­turns may ra­tio­nal­ize or in­verse. When the fast mon­ey re­turns go, so will the in­vestors sup­port­ing them. I'm very skep­ti­cal.

— Brad Lon­car (@brad­lon­car) Jan­u­ary 26, 2021