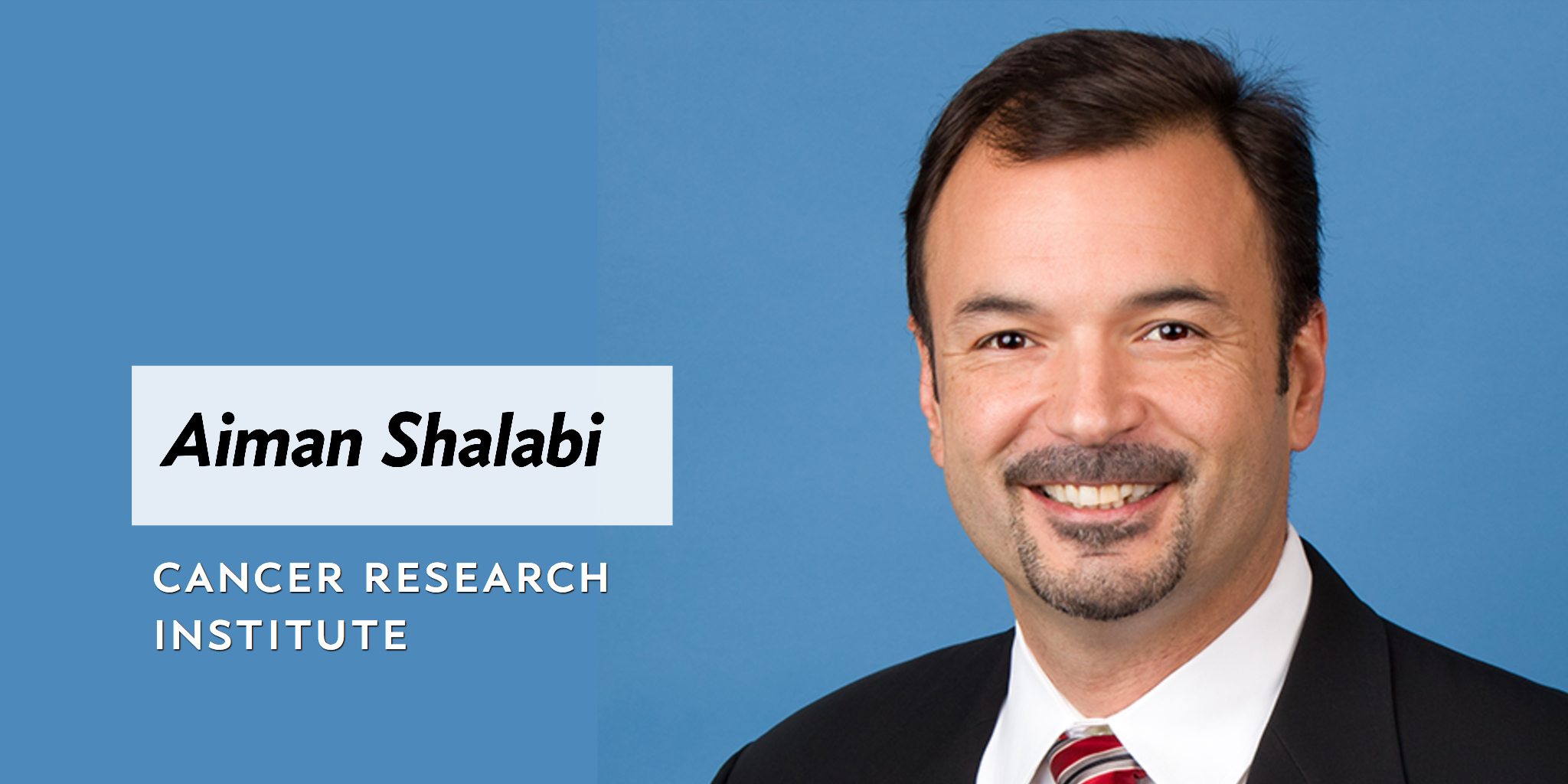 There are 2,004 can­cer im­munother­a­pies crowd­ing in­to the pipeline. Now what?
Here's a sim­ple set of facts with some com­plex im­pli­ca­tions.
There were 469 new PD-1/L1 can­cer check­point stud­ies launched this year, which re­quire 52,000 pa­tients to ful­ly en­roll all of them.
On the one hand, re­searchers for the non­prof­it Can­cer Re­search In­sti­tute say, that sen­tence un­der­scores the boom in im­munother­a­py that's been trans­form­ing can­cer treat­ment around the world.
But there's more.
The ex­plo­sion of pre­clin­i­cal and clin­i­cal-stage pro­grams that has erupt­ed in im­munother­a­pies is rais­ing se­ri­ous ques­tions about the in­trin­sic val­ue of each hu­man study be­ing mount­ed for more than 2,000 I/O agents now in de­vel­op­ment. Is there a more ef­fi­cient way to man­age stud­ies, to get the max­i­mum im­pact from every new tri­al? Can you jus­ti­fy all these tri­als, par­tic­u­lar­ly small, sin­gle-site ef­forts?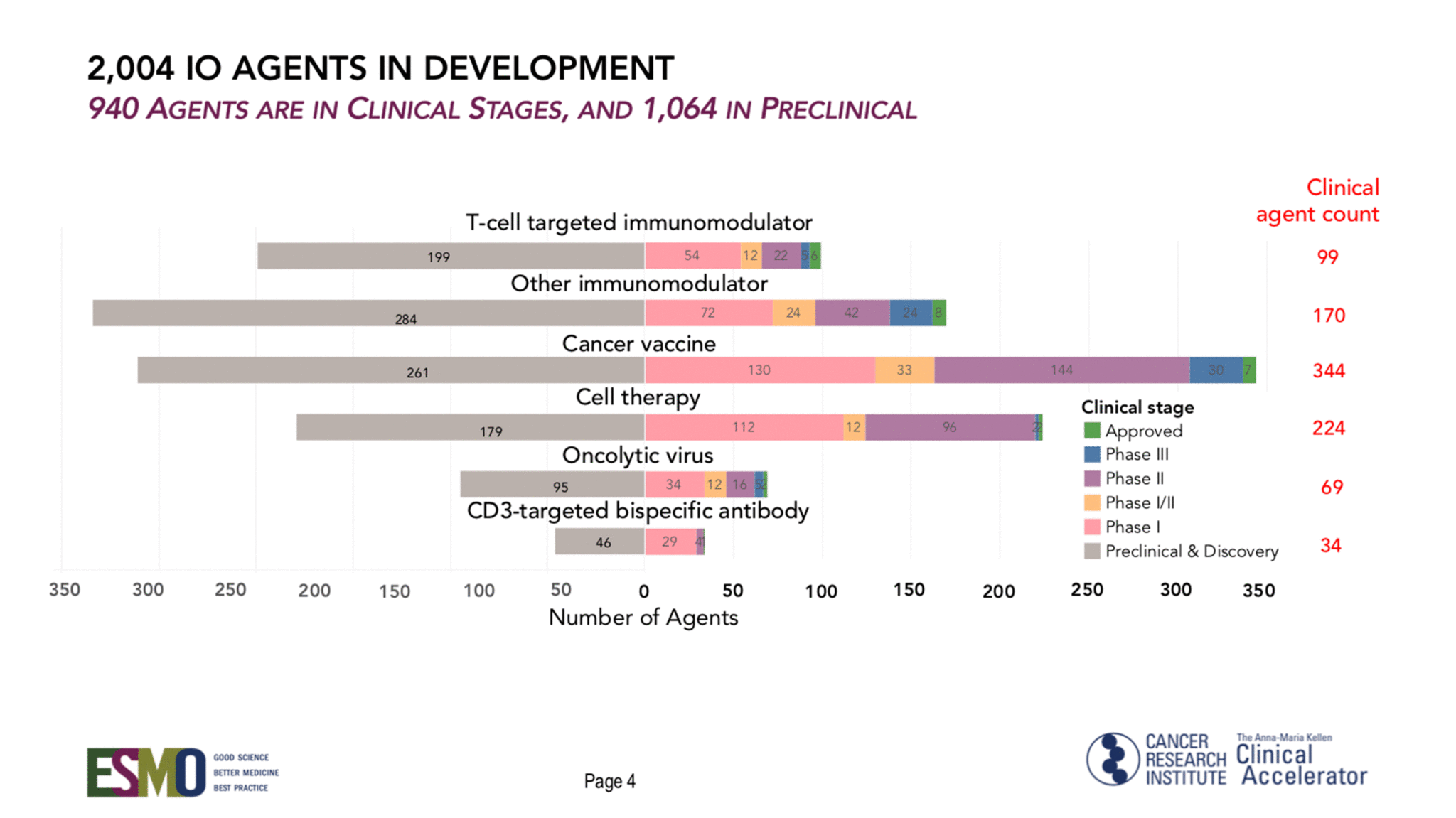 Be­fore rais­ing the is­sue, the CRI — which spe­cial­izes in im­munother­a­pies — want­ed to present a clear pic­ture of the scene to every­one in the field.
By as­sign­ing two tu­mor im­mu­nol­o­gists to comb through a va­ri­ety of glob­al tri­al data­bas­es over a year's time, Aiman Sha­l­abi — CRI's chief med­ical of­fi­cer and di­rec­tor of the An­na-Maria Kellen Clin­i­cal Ac­cel­er­a­tor — be­lieves that they have, for the first time, es­tab­lished a bird's eye view of the en­tire im­munother­a­py land­scape span­ning the plan­et, from Shang­hai to Boston. Sha­l­abi jour­neyed to Gene­va to share the re­sults this week­end with the Eu­ro­pean So­ci­ety of Med­ical On­col­o­gy IO meet­ing in Gene­va.
It is stag­ger­ing in scope.
"It's nev­er been seen be­fore in the drug de­vel­op­ment space or the can­cer space," says Sha­l­abi, and it's re­shap­ing can­cer R&D in ways that de­mand some new ap­proach­es to de­vel­op­ment. "It's time to stop putting new sci­ence on top of the old in­fra­struc­ture and do things dif­fer­ent­ly."
Do­ing that is go­ing to re­ly on more col­lab­o­ra­tive ef­forts in the in­dus­try and acad­e­mia, and he is spear­head­ing a move to do more of that at the CRI af­ter rais­ing the sub­ject in can­cer R&D cir­cles.
Among the high­lights of the CRI re­port:
— There are 2,004 im­munother­a­py agents in de­vel­op­ment.
— 940 of these I/O ther­a­pies are in clin­i­cal-stage de­vel­op­ment, with 1,064 in the pre­clin­i­cal stage.
— There are 164 PD-1/L1 agents in de­vel­op­ment, with 50 in the clin­ic and 5 on the mar­ket. They have in­spired 1,502 tri­als with 1,105 com­bos.
— 344 are can­cer vac­cines in hu­man stud­ies, and 224 are clin­i­cal-stage cell ther­a­pies.
— There are 69 on­colyt­ic virus­es in clin­i­cal de­vel­op­ment, all in the sec­ond wave be­hind Am­gen's T-Vec; 95 are pre­clin­i­cal.
— There are 99 T cell tar­get­ed im­munomod­u­la­tors in clin­i­cal de­vel­op­ment, 199 in pre­clin­i­cal de­vel­op­ment.
— There are 165 dif­fer­ent tar­gets be­ing com­bined in check­point stud­ies, with 251 in­clud­ing an an­ti-CT­LA-4 and 170 in­volv­ing chemother­a­pies.
— 0f 1,105 PD-1/L1 drug stud­ies CRI ex­am­ined, 60% are small­er, non-in­dus­try sup­port­ed tri­als.
That last point in par­tic­u­lar at­tract­ed Sha­l­abi's at­ten­tion. These small­er stud­ies of­ten in­volve aca­d­e­m­ic re­searchers in sin­gle-site tri­als, re­ly­ing on mod­est sup­port from the man­u­fac­tur­er. At a time that each new study in the re­cent wave in­volves dwin­dling num­bers of pa­tients, Sha­l­abi sees two un­der­ly­ing trends: The abil­i­ty to track a ben­e­fit with small­er pa­tient groups, and these sin­gle-site af­fairs that are like­ly to de­liv­er da­ta that will be hard­er to in­ter­pret.
Says Sha­l­abi: "It's go­ing to be a big chal­lenge to re­cruit and then in­ter­pret them."
"More and more of these stud­ies are just be­ing de­signed lo­cal­ly; there's an ap­pear­ance of over­crowd­ing," he says. "I won­der if these small stud­ies are go­ing to make a con­tri­bu­tion."
Sha­l­abi be­lieves the da­ta un­der­score the need for more col­lab­o­ra­tions, a greater em­pha­sis on mul­ti-site stud­ies with a more care­ful use of um­brel­la tri­al plat­forms to find faster and more ef­fi­cient means of putting I/O agents through hu­man stud­ies.
There's one oth­er thing that Sha­l­abi doesn't doubt.
"What we've found is just an un­be­liev­able amount of in­no­va­tion out there," he says. And it is hav­ing a re­al im­pact on the stan­dard of care in can­cer.