'There was a grow­ing weari­ness': Rush­ing against a pan­dem­ic clock, As­pen Neu­ro­science se­cures $70M Se­ries A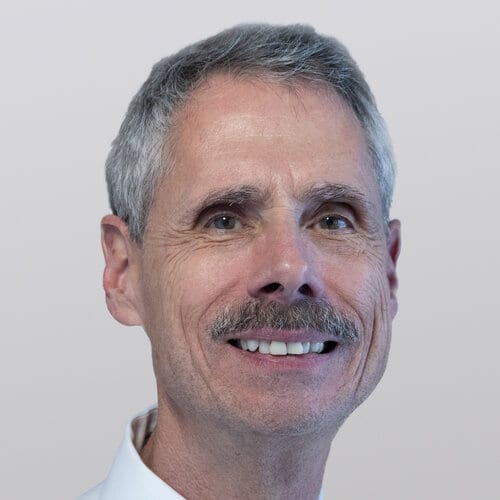 Howard Federoff
Just be­fore Christ­mas­time, Howard Federoff got a tip from Wash­ing­ton: There was a new virus in Chi­na. And this one could be bad.
News re­port of the virus had not yet ap­peared. Federoff, a neu­ro­sci­en­tist, was briefed be­cause years be­fore, he was vet­ted as part of a group — he didn't give a name for the group — to con­sult for the US gov­ern­ment on emerg­ing sci­en­tif­ic is­sues. His day job, though, was CEO of As­pen Neu­ro­science, a Parkin­son's cell ther­a­py start­up that days be­fore had come out of stealth mode and gave word to in­vestors they were hop­ing to raise $70 mil­lion. That, Federoff re­al­ized, would be dif­fi­cult if a pan­dem­ic shut down the glob­al econ­o­my.
"I start­ed think­ing rather ear­ly on…There might be some­thing on the hori­zon that we don't ful­ly un­der­stand," Federoff told End­points News. "We knew that if some­thing did change, it could change rather quick­ly."
Op­er­at­ing with in­sight and knowl­edge oth­er biotechs lacked ac­cess to, Federoff went in­to over­drive try­ing to close be­fore Covid-19 hit the US, and he emerged to­day with $70 mil­lion in Se­ries A fund­ing led by Or­biMed. The oth­er in­vestors in­clud­ed Fra­zier Health Part­ners, Sam Alt­man and ARCH Ven­ture Part­ners, the VC whose leader Robert Nelsen be­came one of the ear­li­est and most promi­nent voic­es call­ing for change.
"We've had long con­ver­sa­tions," Federoff said of him and Nelsen.
With the Se­ries A, Federoff has con­vinced A-list in­vestors to back one ver­sion of a long-sought so­lu­tion to Parkin­son's. As­pen will use stem cells grown from Parkin­son's pa­tients' own skin tis­sue to grow dopamine neu­rons that can be im­plant­ed in­to the brain and hope­ful­ly re­place the de­gen­er­at­ing neu­rons. The idea has been around for decades, with the first trans­plant oc­cur­ring in the 80s, but it was nev­er scaleable. The tech­nol­o­gy to pro­duce stem cells on de­mand didn't ex­ist.
The com­pa­ny has a ri­val in Blue­Rock, which us­es donor stem cells and which Bay­er ac­quired in Au­gust at a val­u­a­tion of $1 bil­lion.
Over the win­ter, though, the in­vestor hunt be­came less about pitch­ing the sci­ence — which Federoff says every­one agreed was promis­ing — than about beat­ing the clock and in­vestors' ris­ing wor­ries about the econ­o­my. He pre­pared to work fast, turn­ing an ear­ly meet­ing with Fra­zier at the JP Mor­gan Health­care Con­fer­ence in­to a piv­otal one. As the months passed, he phoned in­vestors mul­ti­ple times a day to keep fund­ing on track.
"They were al­ready in from the stand­point of the sci­ence," Federoff said. "I could tell that there was a grow­ing weari­ness about whether all that they had pre­vi­ous­ly con­sid­ered as part of their own re­spec­tive port­fo­lios out­side of As­pen would all be pos­si­ble."
The mon­ey he se­cured will help fund their Phase I tri­al on Parkin­son's and a sec­ond pro­gram that us­es a form of gene ther­a­py to im­plant stem cells that have a ge­net­ic mark­er for Parkin­son's edit­ed out. The plan had been to start a tri­al in 2021, but Federoff knows there are no more guar­an­tees.
"At this time it's not clear what Covid-19 will do to pro­jec­tions," he said.