Ther­mo Fish­er ex­pands in­to Switzer­land as part of CSL col­lab­o­ra­tion
Just days af­ter Ther­mo Fish­er Sci­en­tif­ic prepped to ex­pand a St. Louis plant, the com­pa­ny an­nounced it's tak­ing over a new, 1.5 mil­lion-square-foot site in Switzer­land with plans to add 200 new em­ploy­ees.
The move is a part of a May 2020 part­ner­ship with CSL and the site, slat­ed to be com­plet­ed by next year, will first be used to man­u­fac­ture CSL's re­com­bi­nant fac­tor IX prod­uct Idelvion, a treat­ment for he­mo­phil­ia B, with more treat­ments to be made there in the fu­ture.
Both sin­gle-use and stain­less steel biore­ac­tors will be used at the site, with up to 12,500-liter ca­pac­i­ty, giv­ing the com­pa­nies the flex­i­bil­i­ty to man­u­fac­ture from de­vel­op­ment all the way through large-scale pro­duc­tion.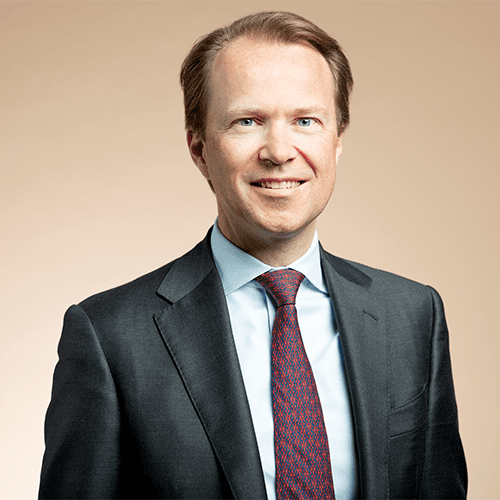 Michel La­garde
"We are ex­cit­ed to add the new Leng­nau site to our glob­al bi­o­log­ics man­u­fac­tur­ing net­work and we are thrilled to wel­come more than 200 new col­leagues to Ther­mo Fish­er," Ther­mo EVP Michel La­garde said in a state­ment. "Through our part­ner­ship with CSL, this site fur­ther strength­ens our unique cus­tomer val­ue propo­si­tion to lever­age our scale and depth of ca­pa­bil­i­ties for phar­ma and biotech cus­tomers. With the ad­di­tion of new high-vol­ume stain­less-steel ca­pa­bil­i­ties in Leng­nau, we are en­abling our cus­tomers to start their projects with us and stay with us as their man­u­fac­tur­ing re­quire­ments grow."
The Switzer­land site is the lat­est an­nounce­ment in an ex­pand­ing group that in­cludes sites in New Jer­sey, the Nether­lands, Bris­bane, Aus­tralia, Hangzhou, Chi­na and St. Louis.
The St. Louis site will see $82.5 mil­lion pumped in­to it, cre­at­ing drug sub­stance for treat­ments for can­cer, Covid-19 and oth­er life-threat­en­ing dis­eases. That comes af­ter the com­pa­ny opened a new bio­pro­cess­ing col­lab­o­ra­tion cen­ter in St. Louis in 2020, right next door to the site that's set to get an up­grade.