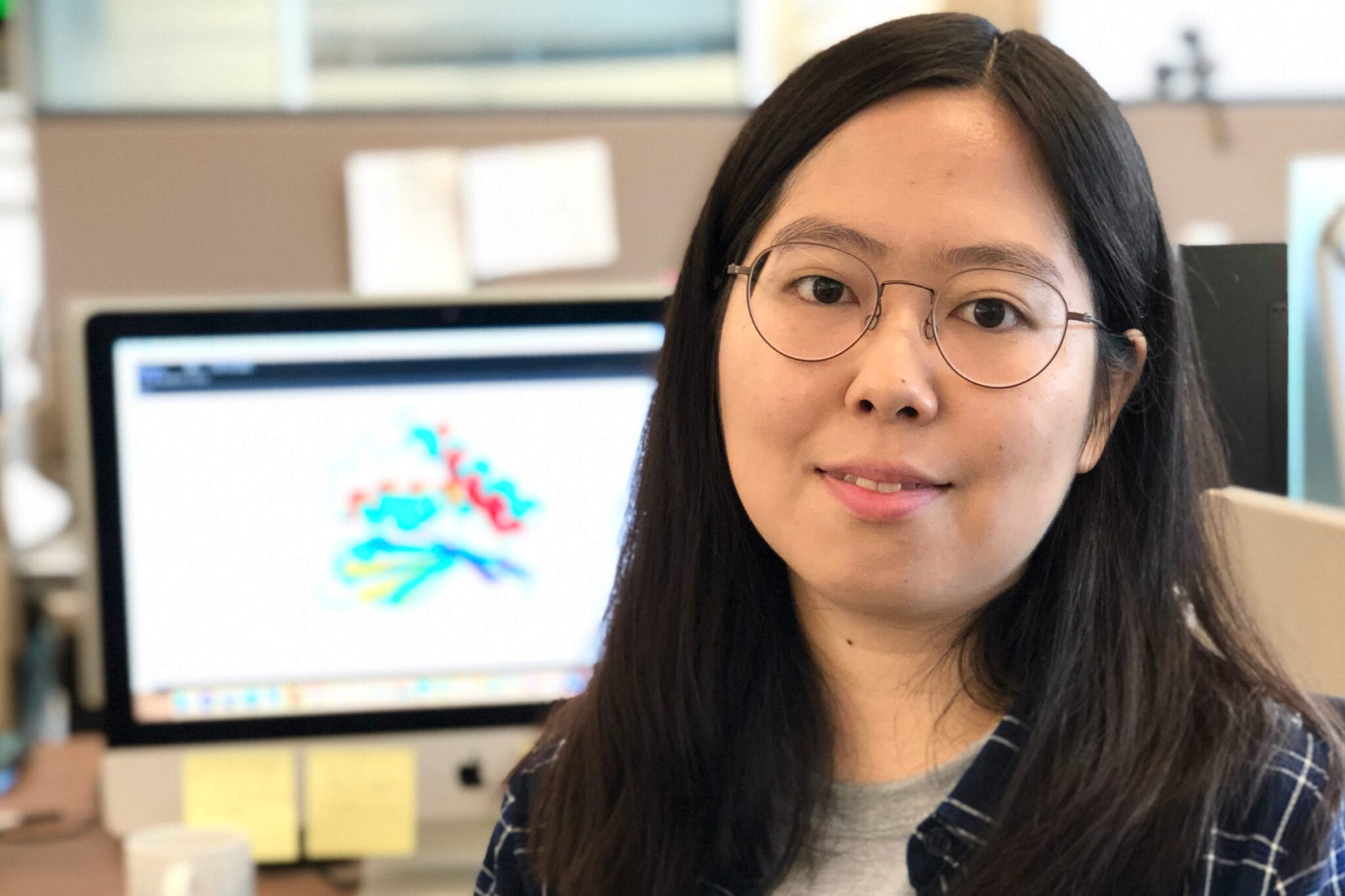 Minkyung Baek (University of Washington)
'They have shown that this is not some im­pos­si­ble thing': Aca­d­e­m­ic lab copies Google's big bi­o­log­i­cal break­through
When Demis Has­s­abis, CEO of Google's AI out­fit Deep­Mind, an­nounced last year that they had cracked one of the tough­est puz­zles in bi­ol­o­gy — suc­cess­ful­ly pre­dict­ing a pro­tein's shape from its amino acid se­quence — Minkyung Baek watched with a cu­ri­ous mix­ture of dread and ex­cite­ment.
"It felt like I just lost my job," said Baek, a post­doc at the Uni­ver­si­ty of Wash­ing­ton's In­sti­tute for Pro­tein De­sign.
Baek had spent the last three years try­ing to do the ex­act same thing, work­ing with what for years had been the lead­ing pro­tein de­sign tech­nol­o­gy at the lead­ing pro­tein de­sign lab. Now Deep­Mind had ful­ly eclipsed her. She felt the sci­en­tif­ic com­mu­ni­ty's ex­cite­ment, even as she pon­dered her pro­fes­sion­al fu­ture.
Deep­Mind's break­through, though, had a caveat: The com­pa­ny hadn't ac­tu­al­ly shown how they cracked the puz­zle, nor had they made their head­line-grab­bing soft­ware avail­able to any re­searchers out­side of Google's dis­parate of­fices. Baek won­dered if she could, with the few bread­crumbs Google left, re­con­struct Deep­Mind's soft­ware and dis­trib­ute it to the world.
On Thurs­day, she showed she could. Baek and her team at UW's Bak­er lab de­tailed ma­chine learn­ing soft­ware in Sci­ence that was al­most — al­beit not quite — as pow­er­ful as Deep­Mind in pre­dict­ing a pro­tein's struc­ture from its se­quence, and demon­strat­ed how it could be de­ployed to probe ques­tions in­tri­cate­ly linked to un­der­stand­ing dis­ease and de­sign­ing new drugs. They have made the tool, known as RoseTTaFold, avail­able on GitHub, where UW claims it has al­ready been down­loaded by over 140 re­search teams.
John Moult
"If you want­ed to be neg­a­tive about it, you could say they're play­ing catch-up and got re­sults that were not quite as good," said John Moult, a com­pu­ta­tion­al bi­ol­o­gist at the Uni­ver­si­ty of Mary­land who in 1994 launched the an­nu­al chal­lenge where Deep­Mind de­buted their re­sults. "I think the more pos­i­tive and prop­er way of look­ing at it is that they have done it near­ly as well and they have al­ready pro­vid­ed a serv­er, which works at least in a cou­ple of times. And they have done a full re­lease of their code.
"They have shown that this is not some im­pos­si­ble thing for oth­er peo­ple to achieve," Moult added.
The pa­per came out the same time Na­ture pub­lished the de­tailed meth­ods be­hind Deep­Mind's work — a co­in­ci­dence the folks at the Bak­er lab chalk up to their de­ci­sion to re­lease the preprint and open source soft­ware last month. Has­s­abis' team sim­i­lar­ly promised to make their soft­ware pub­lic, al­though they have not pro­vid­ed a sim­i­lar serv­er to Baek's.
The two ap­proach­es are broad­ly sim­i­lar on a high lev­el, said Baek, re­ly­ing on broad datasets of known pro­tein se­quences and struc­tures and sim­i­lar­i­ties be­tween co-evolved pro­teins. But they dif­fer vast­ly in how they tech­ni­cal­ly car­ry out their vi­sion.
Col­lec­tive­ly, they give re­searchers two so­lu­tions to a decades-old prob­lem and of­fer im­prove­ments over the orig­i­nal re­sults re­leased last year, in­clud­ing the abil­i­ty to pre­dict struc­ture in min­utes or hours, rather than days.
A pro­tein's func­tion is de­ter­mined by its struc­ture, but for decades the on­ly way to de­ter­mine that struc­ture was through a va­ri­ety of imag­ing tech­niques, such as X-ray crys­tal­log­ra­phy, that could be lengthy or dif­fi­cult and didn't pro­duce ac­cu­rate de­pic­tions for every pro­tein. Al­though those tech­niques have im­proved over time, the po­ten­tial to pre­dict a a struc­ture from its se­quence alone — known as the fold­ing prob­lem — con­tin­ued to be a holy grail.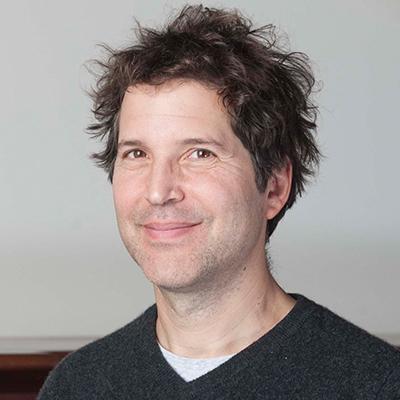 David Bak­er
Baek's lab, run by bio­chemist David Bak­er and fa­mous for its work in de­sign­ing pro­teins from scratch, had been lead­ing the race for years be­fore Deep­Mind leapfrogged them. See­ing the com­pa­ny's progress, they adopt­ed more ma­chine learn­ing tech­niques to catch up.
In their pa­per, Baek showed a few of the ways wide­spread ac­cess to such tech­nol­o­gy could be used to build new drugs. They pre­dict­ed struc­tures for three class­es of pro­teins key to a range of dis­eases, in­clud­ing can­cer and de­men­tia, show­ing how rare mu­ta­tions could warp the pro­tein's shape and re­veal­ing pos­si­ble open­ings to tar­get drugs.
"It's not as good as Deep­Mind," said Jin­bo Xu, a com­pu­ta­tion­al bi­ol­o­gist at the Uni­ver­si­ty of Chica­go. "But some of the struc­tures are very ac­cu­rate. It will be use­ful."
Un­til Deep­Mind re­leas­es their open-source work, RoseTTaFold, Xu said, will be more help­ful to the field. They may not have long to wait, though.
Baek post­ed their pa­per as a preprint on June 15. Three days lat­er, Has­s­abis tweet­ed out a "brief up­date" on Deep­Mind's pro­tein fold­ing soft­ware, say­ing that a full pa­per out­lin­ing their meth­ods was un­der re­view and that they would be pro­vid­ing the source code and "broad ac­cess" to the soft­ware to re­searchers. Xu said a serv­er for re­searchers to ac­cess Deep­Mind's tech would be the ide­al tool.
Moult not­ed the Bak­er pa­per took their soft­ware to places that Deep­Mind didn't. In ad­di­tion to pre­dict­ing the struc­ture of in­di­vid­ual pro­teins, they al­so pre­dict­ed how dif­fer­ent pro­teins come to­geth­er to form larg­er struc­tures, as they do to per­form man­i­fold bi­o­log­i­cal func­tions. Baek pre­dict­ed the dif­fer­ences be­tween two im­mune com­plex­es: one formed by IL-23 and one by IL-12. The re­sults could help drug de­vel­op­ers iden­ti­fy mol­e­cules that block one but not the oth­er, cre­at­ing more pre­cise drugs for au­toim­mune dis­eases.
Baek said her next big project is im­prov­ing the soft­ware's abil­i­ty to pre­dict these in­ter­ac­tions.