Think­ing big­ger, Arch Ven­ture clos­es in on $550M-plus biotech fund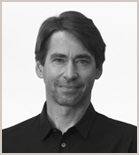 Robert Nel­son, Arch Ven­tures
Arch Ven­ture Part­ners is well along the way to rais­ing a new $550 mil­lion-plus fund.
The VC group has post­ed new forms with the SEC stat­ing that the part­ners have raised more than $408 mil­lion for Arch Ven­ture Fund IX. But it's un­like­ly to stop at $550 mil­lion. These days, biotech start-up groups like Arch have made it a point of pride to come in over tar­get on the cash. And these part­ners like to make a splash.
Arch is well known for pow­er plays, back­ing the likes of Juno, now pub­lic, and ag­ing R&D start­up Uni­ty. It is an ac­tive play­er in new syn­di­cates for neu­ro­science com­pa­nies like De­nali and the up­start Black­Thorn, go­ing back in­to a sec­tor aban­doned by many of the top phar­ma com­pa­nies. And it likes to play in a big field, with of­fices in Seat­tle, Austin, Chica­go, San Fran­cis­co and Eu­rope.
"Gen­er­al­ly," Arch co-founder Bob Nelsen told me back in 2014, when they were rolling out their last $400 mil­lion-plus fund, "we're think­ing big­ger. We be­lieve that what we do well is take large risks on hor­i­zon­tal plat­forms."
Ev­i­dent­ly, that tar­get is about to get even big­ger.
While the biotech IPO mar­ket has been buf­fet­ed this year by high head­winds in the face of heavy risk, Arch and oth­er biotech-ded­i­cat­ed funds have con­tin­ued to pump bil­lions in­to R&D. As Third Rock, Sofinno­va, Arch and oth­ers have shown this year, though, in­sti­tu­tion­al in­vestors' in­ter­est in mak­ing pri­vate in­vest­ments in new drug de­vel­op­ment ef­forts re­mains strong.