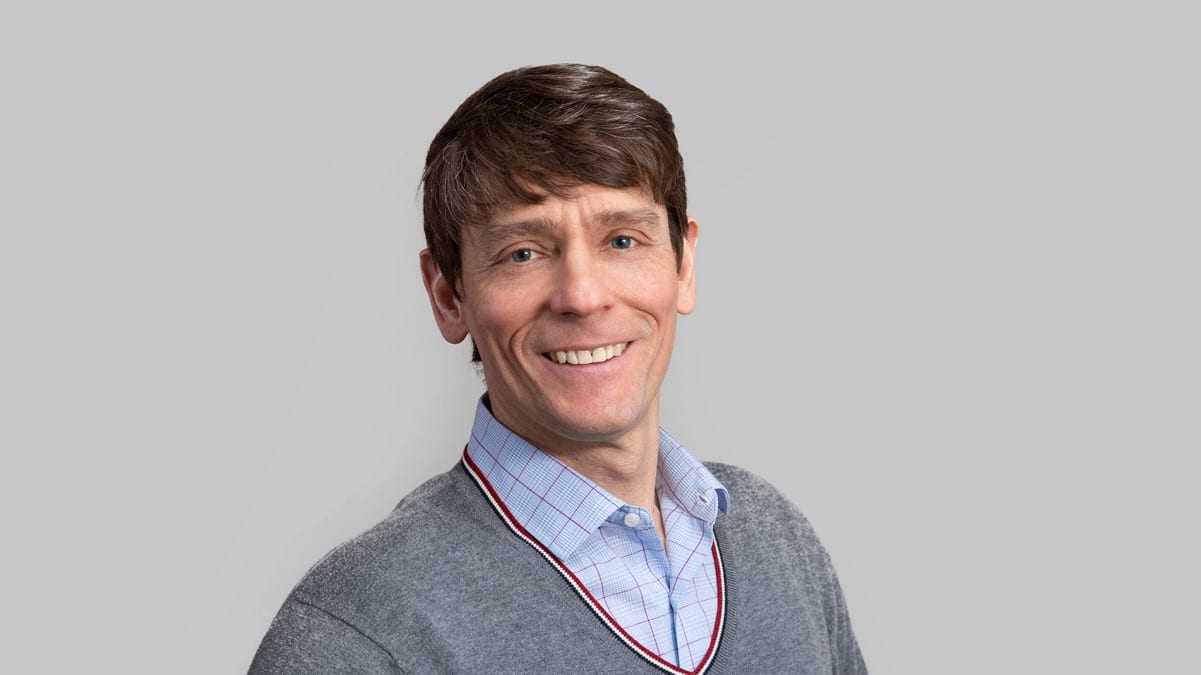 Christoph Lengauer, Thrive co-founder (Third Rock Ventures)
Third Rock-backed star­tup's blood test can sniff out can­cer in pa­tients with no his­to­ry of dis­ease
The myr­i­ad of liq­uid biop­sy com­pa­nies work­ing on blood tests for ear­ly can­cer de­tec­tion have been con­duct­ing ret­ro­spec­tive stud­ies, look­ing at how ef­fec­tive and sen­si­tive their tech­nol­o­gy is in spot­ting can­cer in pa­tients that have al­ready been di­ag­nosed. Now, a Third Rock Ven­tures-backed start­up has al­so shown its blood test can per­form in a large prospec­tive study in­volv­ing pa­tients with no per­son­al his­to­ry of can­cer.
The com­pa­ny, apt­ly named Thrive Ear­li­er De­tec­tion, is bet­ting on Can­cerSEEK — its blood test-in-de­vel­op­ment de­signed to sniff out a wide va­ri­ety of can­cer types by in­ter­ro­gat­ing ge­nom­ic mu­ta­tions in cir­cu­lat­ing tu­mor DNA (ctD­NA) as well as pro­tein mark­ers in plas­ma that have been im­pli­cat­ed in can­cer.
The tri­al — chris­tened DE­TECT-A — eval­u­at­ed the blood test in more than 9,900 women aged 65 to 75 with no ev­i­dence or his­to­ry of can­cer.
Can­cerSEEK is en­gi­neered to not on­ly be pow­ered to iden­ti­fy the pres­ence of rel­a­tive­ly ear­ly can­cer, but it us­es ma­chine learn­ing to lo­cal­ize the or­gan of ori­gin of can­cer — even­tu­al­ly, the hope is the test will be used as part of the ar­se­nal of rou­tine med­ical screen­ing tools to com­ple­ment ex­ist­ing dis­ease-spe­cif­ic screen­ing meth­ods such as mam­mog­ra­phy and colonoscopy.
"The mo­ti­va­tion for this study was, how does this look like in a re­al-world set­ting? How does the blood test per­form in nor­mal in­di­vid­u­als, which means they have co­mor­bidi­ties?" said Christoph Lengauer, the com­pa­ny's co-founder and chief in­no­va­tion of­fi­cer. "It's the first in­ter­ven­tion­al study, which means that the re­sults of the test are giv­en back to the physi­cian and then shared with the pa­tient and then de­ci­sions (on treat­ment) get made."
Over­all, 96 cas­es of can­cer were iden­ti­fied among the 9,911 par­tic­i­pants with­in 12 months of en­roll­ment. Da­ta showed that Can­cerSEEK de­tect­ed 26 can­cers — 17 can­cers were di­ag­nosed at an ear­ly stage (lo­cal­ized or re­gion­al to the area it orig­i­nat­ed from), of which 12 were able to be sur­gi­cal­ly re­moved. The di­ag­noses were con­firmed by PET-CT scans.
Stan­dard screen­ing meth­ods, such as mam­mog­ra­phy or colonoscopy, pin­point­ed an­oth­er 24 can­cers. The re­main­ing 46 cas­es were not first de­tect­ed by ei­ther blood test­ing or by stan­dard screen­ing — in most of those cas­es di­ag­nos­tic tests were ini­ti­at­ed on the ba­sis of pa­tient symp­toms.
"We didn't know ba­si­cal­ly how our test fits in­to re­al­i­ty … and the re­al­i­ty is that to­day 75% of all can­cers that hap­pen are iden­ti­fied by symp­toms. With the in­tro­duc­tion of colono­scopies and mam­mo­gra­phies, that changed, be­cause now you can de­tect some of those can­cers ear­li­er," Lengauer said. "We want­ed to see what our test can add to it in ad­di­tion to stan­dard-of-care (screen­ing) … that was sur­pris­ing be­cause our test end­ed up dou­bling the num­ber of what can be de­tect­ed by screen­ing."
Over­all, the speci­fici­ty of the Thrive test came in at 99.6% — "there were al­most no false pos­i­tives," said Lengauer.
The re­sults showed Can­cerSEEK aug­ment­ed the ben­e­fit of stan­dard-of-care screen­ing for breast, colon and lung tu­mors im­prov­ing sen­si­tiv­i­ty from 47% to 71% — and al­so al­lowed the de­tec­tion of sev­en oth­er can­cer types (lym­phoma, ap­pen­dix, uter­ine, thy­roid, kid­ney, ovary and can­cers aris­ing from an un­known pri­ma­ry site) that can­not be screened now, with a sen­si­tiv­i­ty of 31%.
In 2018, pub­lished da­ta from a ret­ro­spec­tive study, en­com­pass­ing 1,005 pa­tients with non-metasta­t­ic, clin­i­cal­ly de­tect­ed can­cers of the ovary, liv­er, stom­ach, pan­creas, esoph­a­gus, col­orec­tum, lung or breast, showed that Can­cerSEEK tests were pos­i­tive in a me­di­an of 70% of the eight can­cer types.
Armed with these da­ta, Thrive is gear­ing up to con­duct a reg­is­tra­tional study, which should en­roll an even big­ger num­ber of pa­tients than DE­TECT-A, said Lengauer.
Can­cerSEEK has been grant­ed the FDA's break­through de­vice sta­tus, as has Grail's mul­ti-can­cer de­tec­tion blood test, which re­lies on DNA se­quenc­ing to as­sess methy­la­tion, an epi­ge­net­ic change across the genome to ex­pose can­cer sig­nals.
Grail, which was spun out of DNA se­quenc­ing com­pa­ny Il­lu­mi­na $ILMN in 2016, has raised $1.6 bil­lion in fund­ing to fu­el the de­vel­op­ment of its test, which is now be­ing eval­u­at­ed in three large-scale stud­ies that will al­to­geth­er en­roll 165,000 in­di­vid­u­als. Sim­i­lar­ly de­signed as Thrive's DE­TECT-A study, Grail is cur­rent­ly en­rolling pa­tients in a prospec­tive PATHFIND­ER tri­al, which is de­signed to as­sess the util­i­ty of its ear­ly de­tec­tion blood test in clin­i­cal prac­tice.
Oth­er com­pa­nies such as Guardant Health and Bio­cept are al­so work­ing on their own liq­uid biop­sy tests. Each com­pa­ny is look­ing to cham­pi­on con­sis­ten­cy and ac­cu­ra­cy — false pos­i­tives in­duce un­nec­es­sary anx­i­ety, and are cost­ly. An­oth­er con­cern is, of course, pri­va­cy.
Sin­gle dis­ease tests, such as Ex­act Sci­ence's Co­lo­guard, car­ry list prices of $600 or $700 and mam­mo­gra­phies cost be­tween $100 to $200 — if ap­proved, Thrive's mul­ti-can­cer test Can­cerSEEK would be priced "in the hun­dreds of dol­lars com­mer­cial­ly, not thou­sands of dol­lars," com­pa­ny of­fi­cials sug­gest­ed in an in­ter­view with End­points News last year, when Thrive launched and raised $110 mil­lion in a Se­ries A fi­nanc­ing.
Now, as it works on plans for a large reg­is­tra­tional study, rais­ing cap­i­tal will be im­per­a­tive, Thrive ex­ec­u­tives said.
"We have to raise more mon­ey be­cause this is very ex­pen­sive. And this is part of the chal­lenge in the screen­ing space … we just did (a study with) 10,000 pa­tients, I mean, it costs a lot of mon­ey," said Lengauer.
"There­fore this sum­mer, we will raise more mon­ey," he added, with­out dis­clos­ing specifics.