Third Rock, SV bankroll an­oth­er PhI/II for a new, im­proved and jab-free wet AMD drug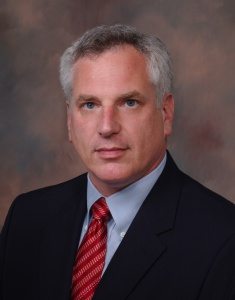 Scott Cousins
More than three years af­ter rais­ing a $45 mil­lion B round to get its lead drug in­to the clin­ic for wet age-re­lat­ed mac­u­lar de­gen­er­a­tion, two of PanOp­ti­ca's in­vestors have come back with an $11 mil­lion add-on to do some more Phase I/II work with what they're call­ing a next-gen for­mu­la­tion.
Third Rock and SV Health In­vestors are pro­vid­ing the Se­ries B(b) funds to get a top­i­cal drug back in­to the clin­ic. In the first try at the Bernardsville, NJ-based biotech, re­searchers say they got a pos­i­tive bi­o­log­i­cal re­sponse in about half of the pa­tients. But there clear­ly must have been some short­com­ings with corneal tox­i­c­i­ty.
This new ver­sion of the an­ti-VEGF PAN-90806, they said last year:
(D)emon­strat­ed re­duced corneal con­cen­tra­tions and a re­duced risk of ad­verse corneal find­ings in ex­plorato­ry non-clin­i­cal phar­ma­co­ki­net­ic and tox­i­col­o­gy stud­ies, while main­tain­ing ex­cel­lent dose-de­pen­dent tar­get tis­sue dis­tri­b­u­tion to the cen­tral choroid and cen­tral reti­na.
No­vo par­tic­i­pat­ed in the last round in 2014, but there's no word in the state­ment about their con­tin­u­ing in­volve­ment in the ear­ly stage work.
"Cur­rent­ly, the on­ly treat­ment op­tions that we have for pa­tients with wet AMD is through in­jec­tions in­to the eye," said Dr. Scott Cousins, di­rec­tor of the Duke Cen­ter for Mac­u­lar Dis­eases at Duke Eye Cen­ter. "There is a need for a less in­va­sive, less fre­quent treat­ment op­tions. A top­i­cal eye drop has the po­ten­tial to rev­o­lu­tion­ize treat­ment for se­ri­ous oph­thalmic dis­eases."