Third time's the charm as Heron wins FDA nod for non-opi­oid anes­thet­ic Zyn­relef
With an aim to re­duce the use of opi­oids in the post-op set­ting, Heron Ther­a­peu­tics on Thurs­day an­nounced that it fi­nal­ly won FDA ap­proval — af­ter two pri­or CRLs — for its long-last­ing lo­cal anes­thet­ic, which is a com­bi­na­tion of bupi­va­caine and the NSAID meloxi­cam.
Heron will price the drug, known com­mer­cial­ly as Zyn­relef, some­where be­tween 22% and 28% less than its di­rect com­peti­tor, Paci­ra Bio­sciences' Ex­par­el (bupi­va­caine li­po­some in­jectable sus­pen­sion), Heron CEO Bar­ry Quart told End­points News in an in­ter­view.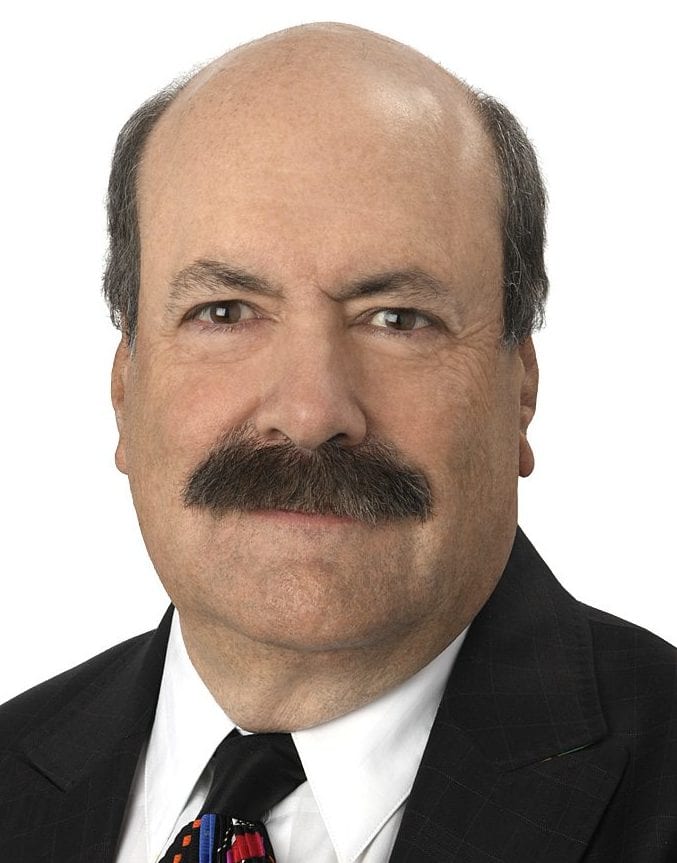 CEO Bar­ry Quart
"We're not look­ing at how we're priced ver­sus the com­peti­tor. What we're pre­dom­i­nate­ly in­ter­est­ed in is at what price we can get max­i­mum ac­cess to the prod­uct as hos­pi­tals are con­strained," Quart said.
That 22-28% dis­count could prove to be a ma­jor ad­van­tage for Zyn­relef, ac­cord­ing to Wall Street biotech an­a­lysts. Leerink ex­pects peak sales for Zyn­relef to be more than $500 mil­lion by 2025, and a re­cent sur­vey from the bank in Jan­u­ary showed how a 25% dis­count could in­crease the num­ber of hos­pi­tals will­ing to use the drug.
Ever­core ISI an­a­lysts not­ed Thurs­day a "some­what (but not en­tire­ly)" sur­pris­ing move by the FDA to lim­it the la­belled in­di­ca­tions for the ap­proval to bunionec­to­my, open hernior­rha­phy and to­tal knee arthro­plas­ty rather than grant­i­ng a broad­er la­bel. But the com­pa­ny notes there is a speedy path for­ward to fur­ther broad­en the la­bel to ad­dress more pa­tients.
Zyn­relef has been re­ject­ed twice by the FDA — first in May 2019, for man­u­fac­tur­ing con­cerns, and then again last year for con­cerns re­lat­ed to quan­ti­fy­ing the ex­po­sure to cer­tain ex­cip­i­ents used in the drug.
"It's tak­en a while, but it's def­i­nite­ly worth all the ef­fort to get this im­por­tant prod­uct out to pa­tients," Quart said. "The first CRL was pre­dom­i­nate­ly re­lat­ed to man­u­fac­tur­ing ques­tions and we pro­vid­ed the in­for­ma­tion the agency need­ed. Un­for­tu­nate­ly, dur­ing the re­view [af­ter the first CRL], the agency asked for some ad­di­tion­al in­for­ma­tion re­lat­ed to ex­cip­i­ents in the prod­uct. We ba­si­cal­ly got stuck right at a point where the FDA was mak­ing pub­lic their in­ac­tive in­gre­di­ent data­base so they were very rigid about mak­ing sure they had all of the in­for­ma­tion on these in­ac­tive in­gre­di­ents."
Quart al­so said he an­tic­i­pates rel­a­tive­ly fast up­take of the drug as hos­pi­tals look to re­duce their use of opi­oids, par­tic­u­lar­ly af­ter surg­eries, when pa­tients of­ten use just a frac­tion of the opi­oids that they re­ceive with a pre­scrip­tion. About 90,000 Amer­i­cans died from opi­oid-re­lat­ed over­dos­es in 2020, which com­pares with about 70,000 in 2019.
For hos­pi­tals with ex­pe­ri­ence with the prod­uct, Quart said he ex­pects to see "rapid up­take," but there'll be a group of hos­pi­tals that take longer to de­ter­mine whether or not to put Zyn­relef on their for­mu­la­ries.
"We don't re­al­ly look at it in terms of mar­ket share for opi­oids," he said. "What we look at is the need to re­duce or elim­i­nate the need for opi­oids. In our clin­i­cal stud­ies in the pack­age in­sert, you'll see that we were able to elim­i­nate the need for opi­oids in over 50% pa­tients hav­ing a her­nia pro­ce­dure, and about 30% of pa­tients hav­ing a bunionec­to­my, which is a very painful pro­ce­dure."