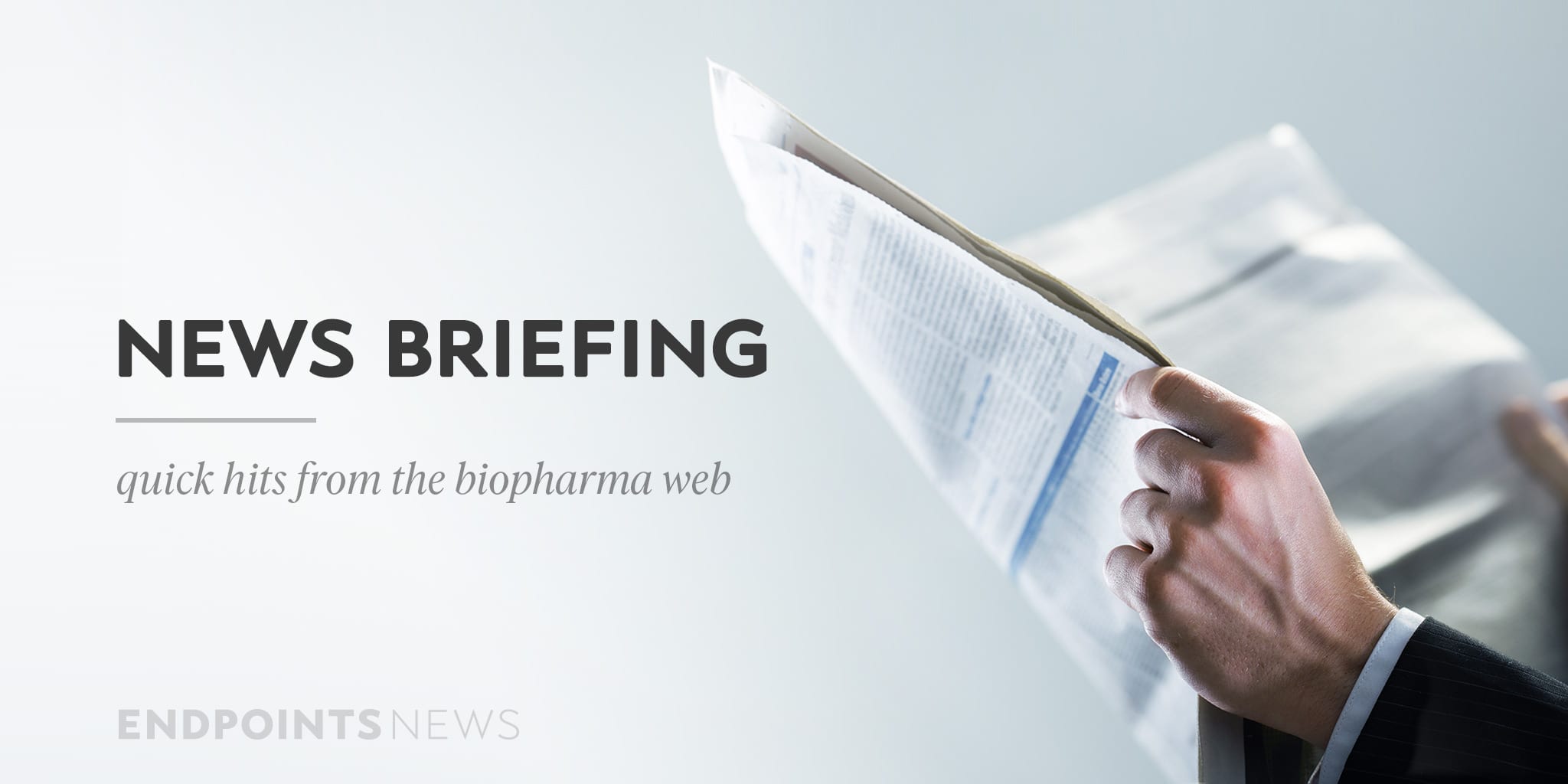 Three De­mo­c­rat reps op­pose Medicare drug pric­ing plan; Alpine Im­mune an­nounces pri­vate place­ment
A trio of key De­moc­rats said yes­ter­day they will op­pose their par­ty's plan to low­er drug prices — cre­at­ing a sub­stan­tial road­block for the De­moc­rats' — and the White House's — de­sired $3.5 tril­lion tax and spend­ing pack­age.
Ac­cord­ing to the Wash­ing­ton Post, Reps. Scott Pe­ters (D-Calif.), Kath­leen Rice (D-N.Y.) and Kurt Schrad­er (D-Ore.) have con­cerns about giv­ing Medicare the au­thor­i­ty to ne­go­ti­ate di­rect­ly with drug com­pa­nies.
With the De­moc­rats' slim ma­jor­i­ty in the House, De­moc­rats can­not lose an­oth­er vote on the drug-pric­ing plan if it is to be in­clud­ed in their mas­sive so­cial spend­ing plan — and oth­er mem­bers of the par­ty have ex­pressed their own con­cerns, ac­cord­ing to the Post.
The phar­ma­ceu­ti­cal in­dus­try and Re­pub­li­cans have strong­ly op­posed the drug pric­ing plan, as­sert­ing it will hurt the in­dus­try's abil­i­ty to de­vel­op drugs. That ar­gu­ment was echoed by the trio of De­mo­c­ra­t­ic law­mak­ers.
"I sup­port many of the pro­pos­als be­ing con­sid­ered this week, but I do not sup­port ad­vanc­ing poli­cies that are not fis­cal­ly re­spon­si­ble and jeop­ar­dize the [Build Back Bet­ter Act] bill's fi­nal pas­sage," Rice said in a state­ment.
Alpine Im­mune Sci­ences se­cures $91M pri­vate of­fer­ing
Seat­tle biotech Alpine Im­mune Sci­ences is in the mid­dle of a pri­vate place­ment, rais­ing gross pro­ceeds to Alpine of ap­prox­i­mate­ly $91 mil­lion.
The raise is be­ing led by Fra­zier with par­tic­i­pa­tion from Decheng Cap­i­tal, BVF Part­ners, TCG X and oth­ers.
"We are pleased to lead this syn­di­cate of strong in­vestors and look for­ward to sup­port­ing the com­pa­ny in this next phase of growth," said James Top­per, man­ag­ing gen­er­al part­ner for Fra­zier's Life Sci­ences team, in a state­ment.
The pri­vate of­fer­ing will close on Fri­day, which is when Alpine will is­sue 6.5 mil­lion shares of com­mon stock and ap­prox­i­mate­ly 3.2 mil­lion pre-fund­ed war­rants at $9.40 — a 4.4% pre­mi­um over the clos­ing price of $9.00 on Tues­day. The stock price peaked at $9.74 af­ter the mar­kets opened this morn­ing.
Alpine in­tends to use the net pro­ceeds to ex­pand its pipeline, in­clud­ing de­vel­op­ing drug can­di­date ALPN-303 for lu­pus and oth­er in­flam­ma­to­ry dis­eases.