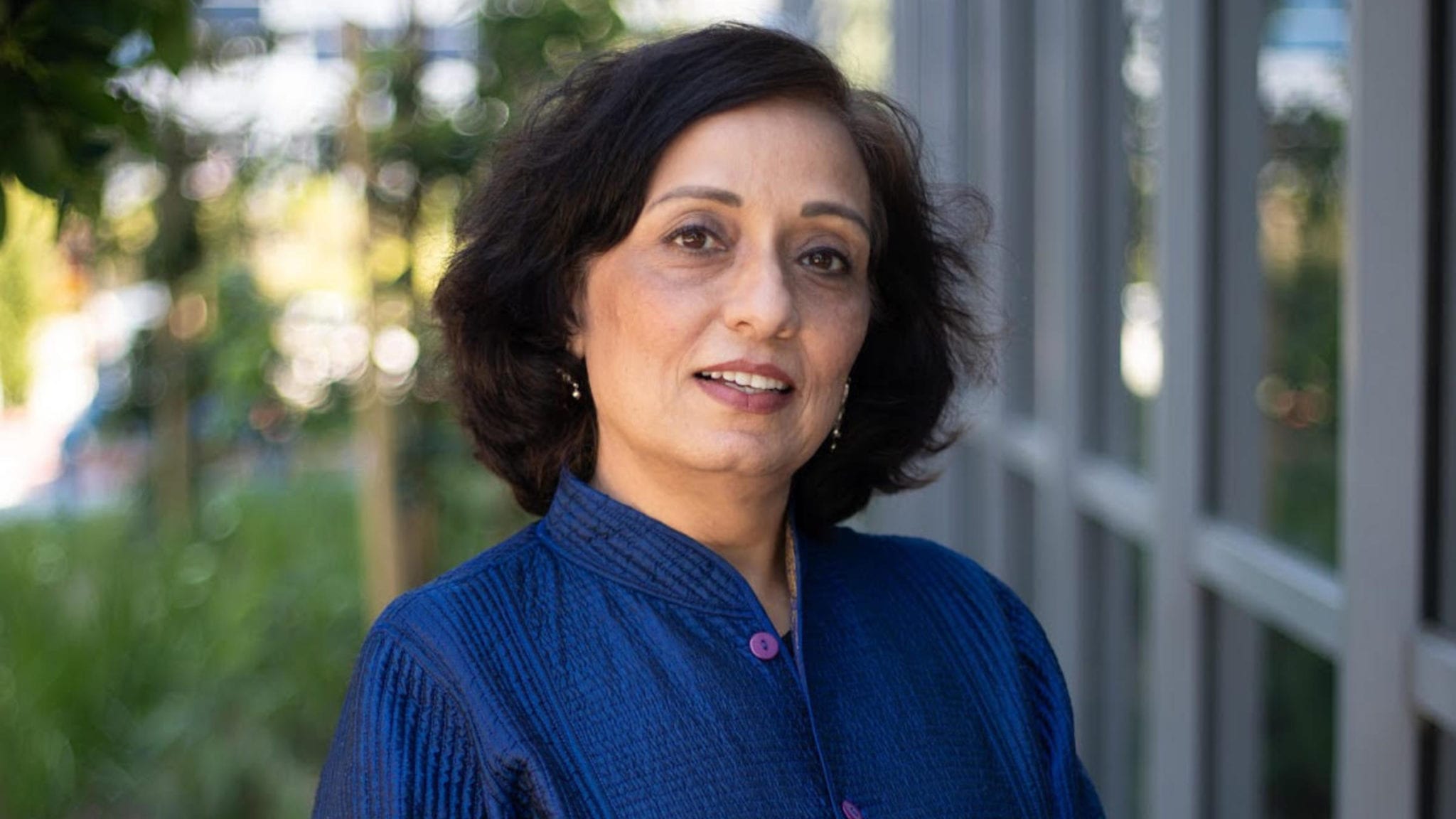 Three years af­ter leav­ing Bio­gen, Alp­na Seth takes the spot­light with $73M for her neu­ro start­up
When Alp­na Seth re­turned to the US from Eu­rope in 2017 — where she was tasked with set­ting up Bio­gen's biosim­i­lars busi­ness from the ground up — she knew she was ready to leave her 19-year tenure be­hind and lead her own start­up as CEO. Once she land­ed in the Bay Area, she called George Scan­gos, her just-re­tired boss.
"He said, 'You know, I'm set­ting up Vir,'" she re­called. "We have a lot of mon­ey, you have ex­pe­ri­ence set­ting up new busi­ness­es — why don't you come join me as chief op­er­at­ing of­fi­cer?"
By the time she left, Vir had grown to 200 staffers and ac­quired 3 com­pa­nies to con­struct a pipeline months be­fore a pan­dem­ic would strike. De­spite the lit­tle de­tour in in­fec­tious dis­ease, though, neu­ro­log­i­cal dis­eases still oc­cu­pied a spe­cial place in her mind as she be­gan search­ing for a biotech to lead. Hav­ing spear­head­ed the de­vel­op­ment and com­mer­cial­iza­tion of the top-sell­ing mul­ti­ple scle­ro­sis drug Tec­fidera, Seth took the "mas­sive" need for new treat­ments to heart.
Nu­ra Bio, as it turned out, was the one.
Near her 1-year an­niver­sary with the com­pa­ny, Seth is pulling the cur­tain on the sci­ence that at­tract­ed her — plus $73 mil­lion in Se­ries A cash to ad­vance it in pre­clin­i­cal work.
Con­ceived by The Col­umn Group in 2018, Nu­ra Bio was found­ed on break­throughs in ax­on­al de­gen­er­a­tion by Marc Free­man of Ore­gon Health & Sci­ence Uni­ver­si­ty and Steven McK­night of UT South­west­ern.
"Neur­al cells are so in­ter­est­ing," she said. Ax­ons or nerve fibers, in par­tic­u­lar, can be as long as a me­ter in some cas­es. "Can you imag­ine like one cell that long? It's like an elec­tric wire, so it has high ac­tion po­ten­tial, and very vul­ner­a­ble to dam­age. Ax­on de­gen­er­a­tion and neu­ronal loss con­nect­ed with that are re­al­ly the ear­ly hall­marks of many pe­riph­er­al, cen­tral, oc­u­lar ner­vous sys­tem dis­eases."
So how do you halt ax­on­al de­gen­er­a­tion ear­ly? Free­man's lab found the NAD hy­dro­lase SARM1 was a ax­on-death fac­tor, and knock­ing it out con­fers both struc­tur­al and func­tion­al preser­va­tion.
Drug­gable with small mol­e­cules, the tar­get lends it­self to a "tru­ly di­rect­ly act­ing neu­ro­pro­tec­tive" ther­a­py, Seth said. In a sense it's al­so a teas­er for the pipeline of new tar­gets that they haven't dis­closed.
But go­ing ear­ly in a dis­ease — Nu­ra hasn't elab­o­rat­ed on which ones it's go­ing af­ter — al­so means find­ing and con­vinc­ing reg­u­la­tors of bio­mark­ers that can mea­sure the ef­fec­tive­ness of its drugs. That would be a key part of the work for the team of around 30 lead­ing in­to the clin­ic, some­thing that still lies in a some­what dis­tant fu­ture.
At the same time, it's cru­cial ground­work for the com­pa­ny that Seth is look­ing to build: a leader an­swer­ing the call to a field lit­tered with fail­ures and the ghosts of phar­ma com­pa­nies that have pulled out of neu­ro­science. And in ad­di­tion to The Col­umn Group, she has Sam­sara Cap­i­tal and Eu­clid­ean Cap­i­tal by her side to get there.
"Our hope is that tak­ing these nov­el ap­proach­es based on some re­cent break­throughs in our un­der­stand­ing that the time is now," she said. "We are quite hope­ful, al­though one can nev­er be sure un­til it's ful­ly test­ed."