Tilt­ing at vac­cines gi­ants, SutroVax fu­els up on a $170M-plus quest to vault past the world's best-sell­ing vac­cine
A lit­tle biotech tilt­ing against gi­ants in the glob­al vac­cines busi­ness has just lined up an $85 mil­lion round to back their clin­i­cal quest aimed at con­quer­ing the pneu­mo­coc­cal con­ju­gate vac­cine busi­ness. And they've added crossover in­vestors — as well as a world-fa­mous vac­cines hon­cho — in the round as they con­tin­ue to plot out a risky path for­ward in­to a mega-block­buster mar­ket.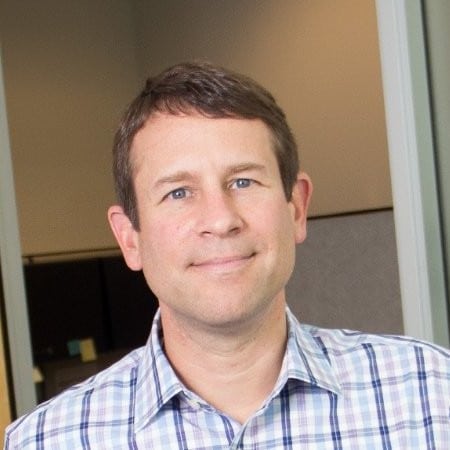 Grant Pick­er­ing
Glax­o­SmithK­line's ex-vac­cines chief Mon­cef Slaoui is com­ing on board as chair­man of SutroVax as the Fos­ter City, CA-based biotech push­es past the $170 mil­lion mark on fundrais­ing. All that mon­ey, plus every­thing to come, is rid­ing on the be­lief that the Sutro spin­out has re­li­able tech that can whip up a first-in-class prod­uct that con­ju­gates a big clus­ter of anti­gens to site-spe­cif­ic lo­ca­tions on a pro­tein car­ri­er with­out hob­bling T-cell helpers, build­ing a bet­ter vac­cine the gi­ants can't touch.
CEO Grant Pick­er­ing tells me much of the new mon­ey will be used to line up the man­u­fac­tur­ing work that will be need­ed as they be­gin to test their vac­cine for pneu­mo­coc­cal pneu­mo­nia in hu­mans.
Right now, that mar­ket is dom­i­nat­ed by Pfiz­er's $6 bil­lion a year prod­uct Pre­vnar 13, which upped the ante on pneu­mo­coc­cus strains that can be guard­ed against. Pre­vnar 13 is the world's best-sell­ing vac­cine. Mer­ck just start­ed a late-stage pro­gram for V114 that hopes to shove Pfiz­er aside with a new prod­uct that takes that to 15. And SutroVax says it can go past the 20 mark us­ing tech for a con­ju­gate vac­cine that no oth­er com­pa­ny can ri­val.
"Hav­ing just a few more strains re­al­ly is a sig­nif­i­cant com­pet­i­tive ad­van­tage," says Pick­er­ing, who is hop­ing to vault the gi­ants with a prod­uct that can carve away bil­lions — and keep it.
That's not go­ing to come cheap — and cer­tain­ly won't be easy. Pick­er­ing al­lows that the syn­di­cate was brought to­geth­er with an eye to keep­ing their op­tions open on an IPO at some point. The CEO al­so isn't ready to lay out his de­vel­op­ment time­lines, ex­act num­ber of strains they're plan­ning on or even when the first hu­man will be test­ed.
Why flag your en­tire plan in a com­pet­i­tive field like this?
New in­vestor TPG Growth, Medicxi and Fore­site Cap­i­tal all came on board with this round. That adds Medicxi's Francesco de Ru­ber­tis to the group, while all of SutroVax's ex­ist­ing in­sti­tu­tion­al in­vestors, in­clud­ing Abing­worth, Lon­gi­tude Cap­i­tal, Fra­zier Health Care Part­ners, Piv­otal bioVen­ture Part­ners, Roche Ven­ture Fund, and CTI Life Sci­ences Fund came back.
Medicxi in turn is backed by a trio of gi­ants — J&J, GSK and No­var­tis — and of­fers a "nice lens" in­to their think­ing on this pro­gram, which dom­i­nates the biotech's time. Slaoui, who of­fered a thumbs up for the com­pa­ny's "huge po­ten­tial," will help with the glob­al per­spec­tive as well.