Tiny Apri­cus' sur­vival strat­e­gy nixed for now by FDA re­jec­tion of erec­tile dys­func­tion ther­a­py, shares crater
A lit­tle less than two years af­ter tiny, San Diego-based Apri­cus Bio­sciences $APRI de­cid­ed to cut its staff and con­cen­trate the sur­vivors on an erec­tile dys­func­tion cream called Vi­taros, the mi­cro­cap out­fit has run in­to an­oth­er brick wall.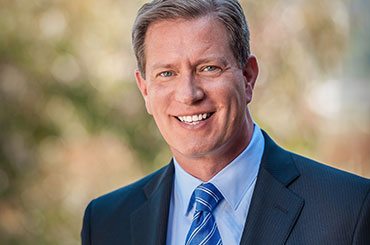 Richard Pas­coe
The FDA has hand­ed the com­pa­ny a for­mal re­jec­tion, which Apri­cus says was trig­gered by CMC ques­tions as well as "safe­ty con­cerns spe­cif­ic to the 2.5% con­cen­tra­tion of DDAIP.HCl con­tained in the cur­rent for­mu­la­tion."
Apri­cus shares went in­to melt­down mode, drop­ping 65%.
We'll have to ac­cept the biotech's word on this as the on­ly ex­pla­na­tion we'll get. FDA com­mis­sion­er Scott Got­tlieb welched on his promise to pub­lish redact­ed CRLs and the agency is con­tin­u­ing its longterm pol­i­cy of com­plete si­lence on these mat­ters.
Apri­cus shares were put on hold ahead of the an­nounce­ment Fri­day morn­ing, but they can't be helped by the reg­u­la­to­ry stiff arm. The stock rose to a 5-year high ahead of the re­jec­tion, which still left Apri­cus with a mar­ket cap of on­ly $48 mil­lion ahead of this morn­ing's col­lapse.
Apri­cus has cut back in the spring of 2016 af­ter its lead testos­terone drug fis­pemifene ran in­to trou­ble in a Phase IIb. The drug failed to beat out a place­bo.
"We are dis­ap­point­ed with the out­come of the re­view giv­en the sub­stan­tial amount of CMC, clin­i­cal and non-clin­i­cal da­ta and analy­sis pro­vid­ed to the FDA in the Vi­taros re­sub­mis­sion. We are as­sess­ing the con­tent of the com­plete re­sponse let­ter with our reg­u­la­to­ry ex­perts, in­clud­ing the in­for­ma­tion that may be need­ed to re­solve the de­fi­cien­cies and the time it would take to ob­tain such in­for­ma­tion with the goal of pro­vid­ing the mar­ket an up­date on our as­sess­ment in ear­ly March of this year," said Apri­cus CEO Richard Pas­coe.