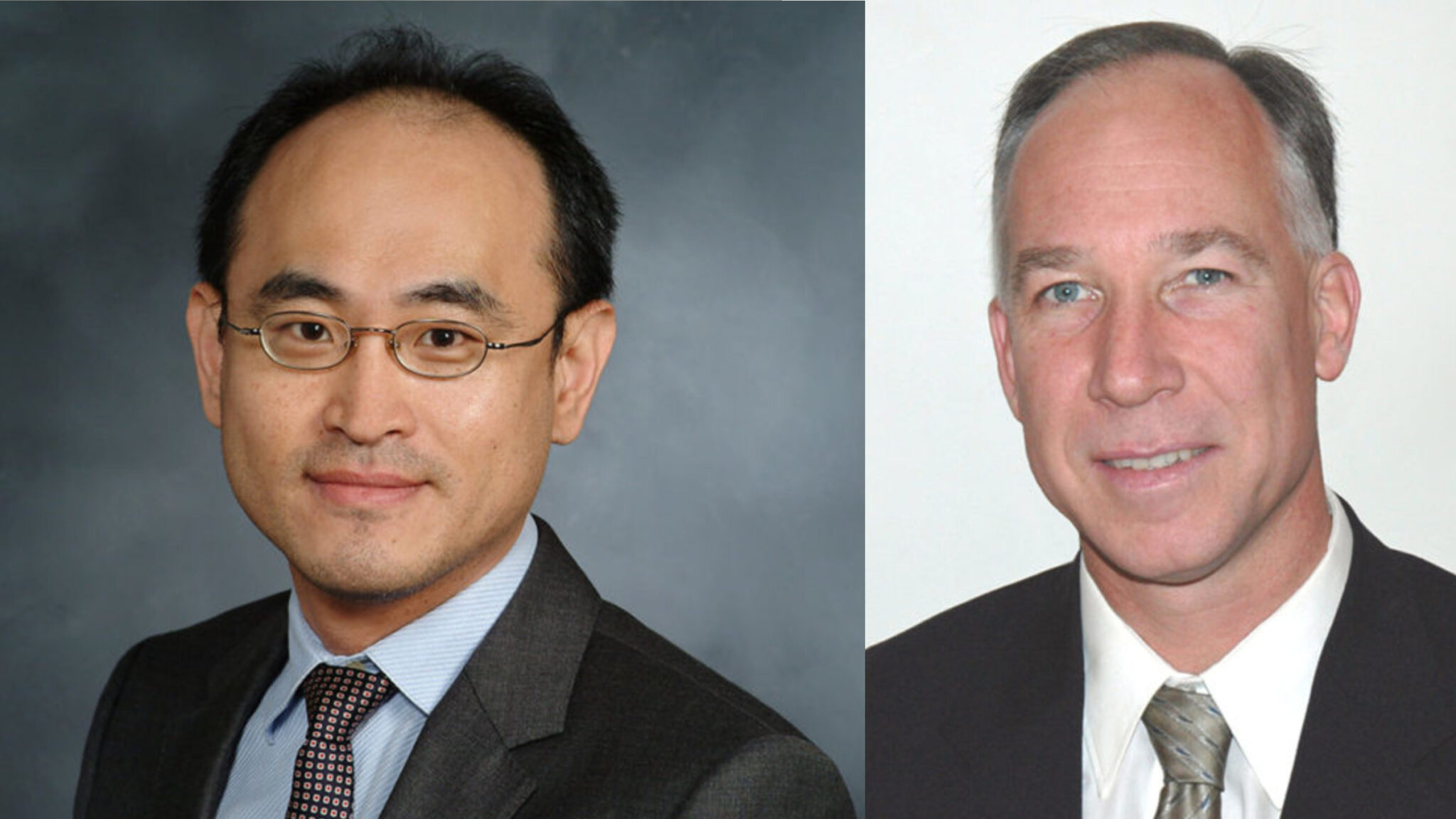 AffyImmune CEO Moonsoo Jin (L) and COO Eric von Hofe
Tiny play­er picks up $30M to go af­ter CAR-T's biggest chal­lenges
Of all the chal­lenges as­so­ci­at­ed with reengi­neer­ing CAR-T ther­a­pies — which have been wild­ly suc­cess­ful in treat­ing cer­tain blood can­cers — to at­tack sol­id tu­mors, tox­i­c­i­ty of­ten ranks near the top.
"If there is no ther­a­peu­tic win­dow, the tri­al will be ter­mi­nat­ed," Si­mone Song, founder and man­ag­ing part­ner at ORI Cap­i­tal, told End­points News.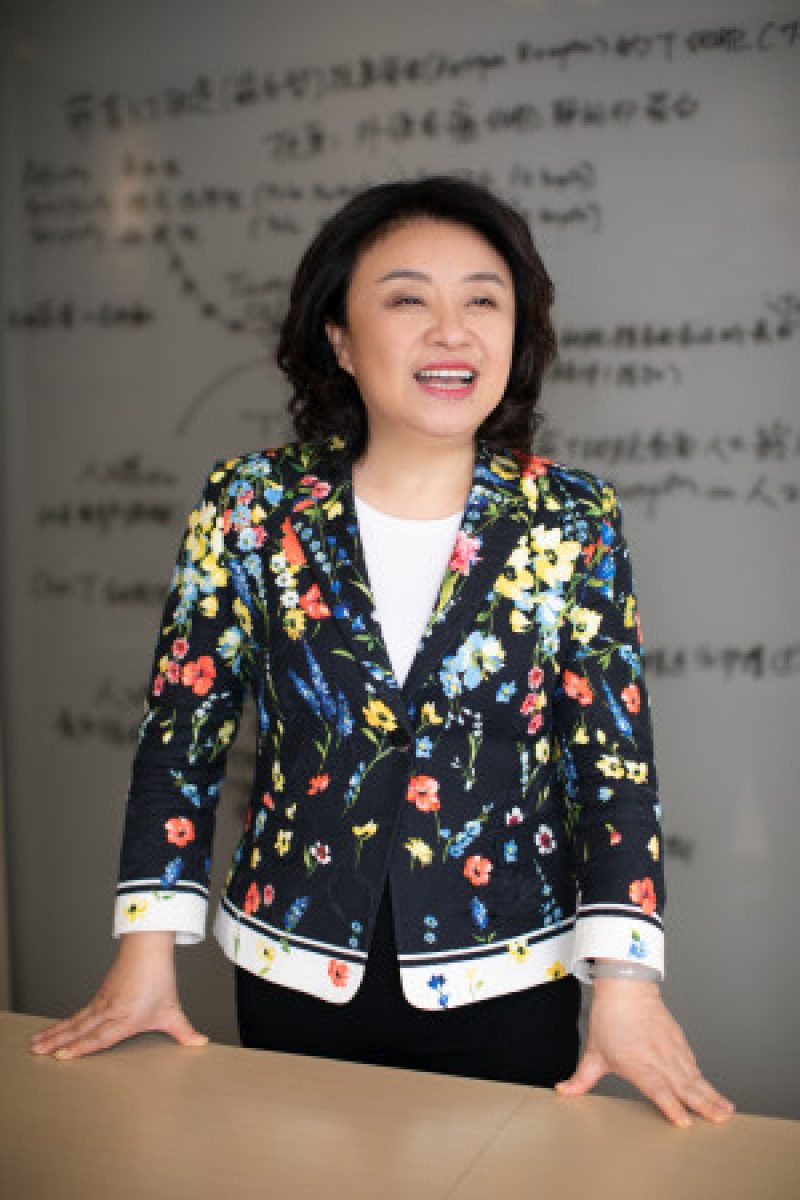 Si­mone Song
It was the rea­son why ORI, a Hong Kong-based health­care VC firm fo­cused on can­cer, meta­bol­ic dis­or­ders and neu­rode­gen­er­a­tive dis­eases, de­cid­ed to in­cu­bate a start­up by the name of Affy­Im­mune back in 2017. And it's why Song's team is hand­ing over an­oth­er $30 mil­lion to fund a first-in-hu­man tri­al that kicked off late last year and send a sec­ond CAR-T ther­a­py in­to the clin­ic.
The is­sue un­der­ly­ing CAR-T's tox­i­c­i­ty prob­lem has been well-doc­u­ment­ed. While hema­to­log­i­cal ma­lig­nan­cies can be eas­i­ly hunt­ed down by mark­ers like CD19 and BC­MA (and clin­i­cians can pre­vent side ef­fects sim­ply by wip­ing out B cells, the on­ly oth­er cell type ex­press­ing those anti­gens), it's much hard­er to dis­tin­guish be­tween sol­id tu­mor cells and or­gans. Pro­gram­ming the CAR-T cells to at­tack any cell bear­ing those tu­mor-as­so­ci­at­ed anti­gens in­evitably hurts nor­mal cells, too. Tu­mor-spe­cif­ic anti­gens have been elu­sive.
Co-found­ed by two sci­en­tists who worked to­geth­er as post­docs at Tim Springer's Har­vard lab, Affy­Im­mune's pro­posed so­lu­tion ze­roes in on the binders on CAR-T.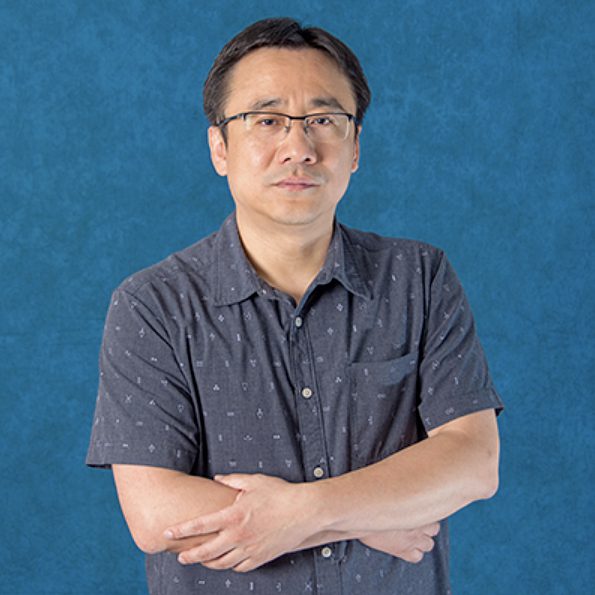 Gang Song
When study­ing the in­ter­ac­tion be­tween an anti­gen called ICAM1 and its nat­ur­al lig­and, Moon­soo Jin and Gang Song test­ed mul­ti­ple "affin­i­ty vari­ants" — sin­gle chain mon­o­clon­al an­ti­bod­ies sport­ing dif­fer­ent struc­tures — against ICAM1. What they found was that the tight­est binders, which have tra­di­tion­al­ly been fa­vored, are not nec­es­sar­i­ly the best. Rather, some of the weak­er binders (which they de­scribe as be­ing in the nanomo­lar range) ap­peared to be bet­ter at elim­i­nat­ing tu­mors.
Be­sides, these weak­er binders would spare healthy cells with low ex­pres­sion of the tar­get in fa­vor of tu­mor cells, which tend to have much high­er ex­pres­sion, said Er­ic von Hofe, pres­i­dent and COO. By tai­lor­ing an affin­i­ty lev­el to each tar­get based on its ex­pres­sion on nor­mal cells, Affy­Im­mune be­lieves its tun­ing method draws that thin line for CAR-T cells to sep­a­rate friend from foe.
"For each tar­get we look at, es­sen­tial­ly we're clean­ing them up," he said.
They al­so just look more like the nat­ur­al re­cep­tors im­mune cells use to bind to tu­mors, said von Hofe, mim­ic­k­ing the phys­i­o­log­i­cal in­ter­ac­tion. That comes with oth­er in­di­rect ben­e­fits: The T cells don't get over­stim­u­lat­ed or ex­haust­ed too quick­ly, and the­o­ret­i­cal­ly can func­tion for longer, killing more can­cer cells.
"It's an easy con­cept, but to [get to] the ex­act lev­el it takes a lot of work," Song said. "It has tak­en them a lot of work to find the ex­act right lev­el."
The Se­ries A+ is ad­mit­ted­ly mod­est by CAR-T stan­dards these days, es­pe­cial­ly for a clin­i­cal-stage out­fit. Over the last four and a half years, von Hofe — the first em­ploy­ee to join Jin, now the CEO — has grown the crew to nine, main­tain­ing a lean op­er­a­tion fo­cused on se­cur­ing the first clin­i­cal proof-of-con­cept.
Affy­Im­mune is first test­ing its lead drug in thy­roid can­cer, but said ICAM1 is found in a range of oth­er can­cer types rang­ing from gas­tric can­cer to triple neg­a­tive breast can­cer. At the same time, there's a sec­ond part to its "tune and track" plat­form — a so­mato­statin re­cep­tor that al­lows in­fused CAR-T cells to be "seen" in re­al time through an FDA-sanc­tioned ra­dio la­bel trac­er and PCP or CT scans.
"Down the road, I mean pos­si­bly we could see about com­bin­ing with oth­er tech­nolo­gies if there's a true en­hance­ment, but we've been pret­ty — I wouldn't say con­ser­v­a­tive, but we've just stuck with things that are known to work," von Hofe said. "Some oth­er com­pa­nies are try­ing to do all kinds of very high tech things, and it's very ex­cit­ing, and they bring in a lot of mon­ey do­ing it. As I men­tioned, Affy­Im­mune's fo­cus has been get­ting func­tion­al CAR-T cells that are more func­tion­al than oth­er CAR-T cells out there, with this affin­i­ty tune, tracked, get those in­to the clin­ic, show there's a ben­e­fit to the pa­tient, and then ex­pand on that."