Too much suc­cess? A boom­ing biotech pipeline will spur in­tense ri­val­ries — an­a­lyst
Over the last 5 years biotech has been boom­ing. And that could pose a big prob­lem for every­one in­volved.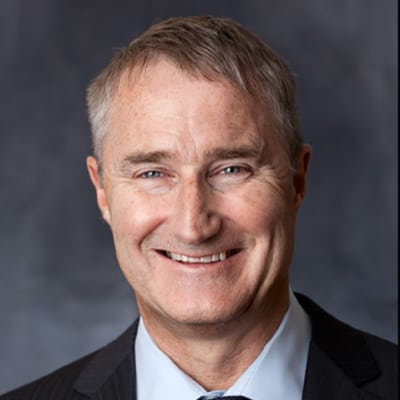 Ge­of­frey Porges
Like oth­ers in the in­dus­try, Leerink's Ge­of­frey Porges hasn't over­looked ev­i­dence that every hot new tar­get in drug dis­cov­ery quick­ly at­tracts a clus­ter of bio­phar­ma com­pa­nies. At ASH, he count­ed at least a dozen BC­MA drugs in the pipeline. So Porges de­cid­ed to quan­ti­fy the trend, break­ing it down in­to 15 ther­a­peu­tic ar­eas.
Over the last 5 years, as mon­ey has been pour­ing in­to drug de­vel­op­ment, Porges found that there was an av­er­age in­crease in com­pet­i­tive­ness of 65% across the board, with a mean jump from 4 to 7 drugs per in­di­ca­tion.
But you haven't seen any­thing yet.
Just look­ing at what's in the pipeline, Porges fac­tors in a 35% ap­proval rate for late-stage drugs — a con­ser­v­a­tive fig­ure — and es­ti­mates that the lev­el of com­pe­ti­tion will jump by an av­er­age of 120% over the next 5 years. Bro­ken down by in­di­ca­tion, the in­creas­es range from 10% to 250%.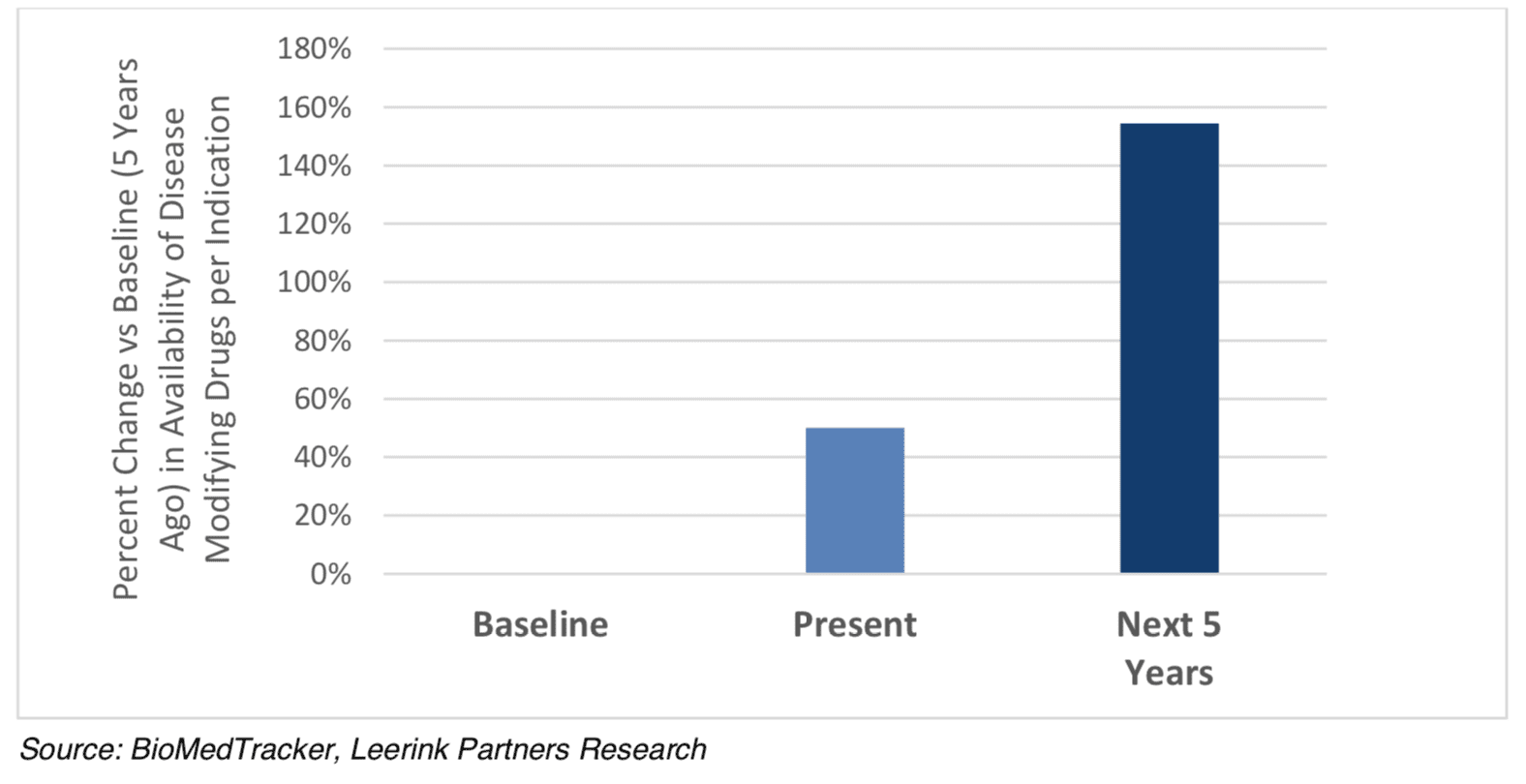 HIV is on the low end of that spec­trum, with PNH, atopic der­mati­tis and oth­er dis­eases on the high end.
Stat­ed an­oth­er way, com­pet­i­tive in­ten­si­ty in es­tab­lished and emerg­ing ther­a­peu­tic cat­e­gories is in­creas­ing, but more im­por­tant­ly, it ap­pears that the rate of in­crease in com­pet­i­tive in­ten­si­ty is ac­cel­er­at­ing. By the be­gin­ning of 2024 it ap­pears that many of these emerg­ing in­di­ca­tions could see up to three times as many nov­el med­i­cines as they do to­day.
These drugs will be pour­ing in­to a com­mer­cial sys­tem that is like­ly to re­ward in­fe­ri­or drugs priced at low­er rates, dis­rupt­ing the mar­ket in ways that could have a big im­pact on pric­ing and rev­enue po­ten­tial for every­one in­volved.
In ad­di­tion, this trend isn't just lim­it­ed to the big dis­eases that com­mand big bucks, like lung can­cer. Com­pe­ti­tion is grow­ing every­where, with a rapid es­ca­la­tion in dis­eases like SMA and pem­phi­gus.
These dis­eases are like­ly to go from un­der­served five years ago, to high­ly com­pet­i­tive with many treat­ment op­tions, in the course of a 5 to 10 year span. Con­cern about the com­mer­cial risks from this in­creased com­pet­i­tive in­ten­si­ty has cre­at­ed val­u­a­tion over­hangs for two of our cov­er­age com­pa­nies pri­mar­i­ly in­vest­ed in these mar­kets, Bio­gen (BI­IB, MP) and Prin­cip­ia (PRNB, OP), and sim­i­lar con­cerns al­ready weigh on the val­u­a­tion out­look for com­pa­nies de­vel­op­ing drugs for oth­er rare, and rel­a­tive­ly rare, dis­ease in­di­ca­tions.
---