Top an­a­lyst says the tem­pest over drug prices will like­ly just die out with­out any ma­jor changes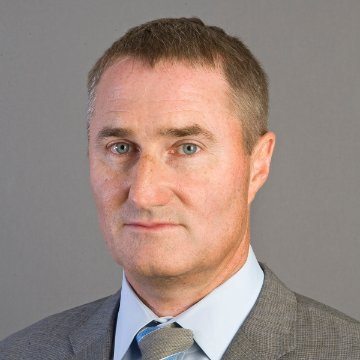 Ge­of­frey Porges, Leerink
Leerink's Ge­of­frey Porges is tak­ing a bull­ish view on large cap bio­phar­ma com­pa­nies' chances for the rest of the year.
Af­ter watch­ing stocks suf­fer through the dol­drums over the last two years, he cites a se­ries of fac­tors that could make the com­ing months more of a treat than a ter­ror for bio­phar­ma in­vestors. Fi­nan­cial fore­casts have mod­er­at­ed to more achiev­able lev­els and there ap­pears to be a bet­ter chance of some ap­peal­ing, though fair­ly lim­it­ed, beats to Wall Street con­sen­sus num­bers.
An­oth­er big fac­tor: All that brouha­ha ear­li­er this year about drug prices may have been lit­tle more than hot air. And the forces that have been mar­shaled in fa­vor of new reg­u­la­tions or price-cut­ting pur­chas­ing strate­gies? They may have to be sat­is­fied with rel­a­tive­ly mod­est changes un­like­ly to leave a mark on the brand­ed R&D side of the in­dus­try. In his words:
Af­ter two years of po­lit­i­cal anx­i­ety and un­cer­tain­ty about health­care re­form, drug pric­ing re­stric­tions and ma­jor fed­er­al in­ter­ven­tions, we be­lieve the prob­a­bil­i­ty of ma­te­r­i­al neg­a­tive changes is re­ced­ing. Specif­i­cal­ly, while we ex­pect some­thing to be done about the most egre­gious ex­am­ples of drug pric­ing (e.g., dara­prim), we be­lieve it is very un­like­ly that any of in­dus­try's biggest fears, such as for­mal cost ef­fec­tive­ness reg­u­la­tion, cen­tral­ized fed­er­al pur­chas­ing for Medicare, un­re­strict­ed im­por­ta­tion, or fed­er­al gov­ern­ment patent "march-in" rights come to fruition. Some­thing will hap­pen on drug pric­ing, and more im­por­tant­ly on out of pock­et costs for con­sumers, but we be­lieve it is un­like­ly to be ma­te­ri­al­ly neg­a­tive for the brand­ed re­search based in­dus­try.
Just weeks ago Pres­i­dent Don­ald Trump was able to sum­mon up some dra­mat­ic head­lines about his plans for drug prices in the US. But as they say, a week is a long time in pol­i­tics, and no one is dis­cussing drug prices this week.
We'll see soon enough if Porges is right. We've al­ready wit­nessed a boom­let of biotech IPOs over the past few weeks. More are like­ly on their way if con­di­tions re­main fa­vor­able and the storm clouds con­tin­ue to re­cede.