Top FDA tri­al ex­pert Richard Mosci­c­ki jumps to a se­nior post at PhRMA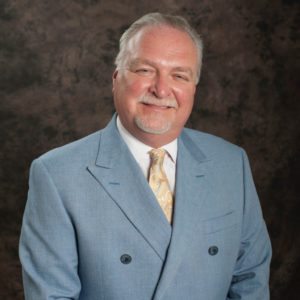 Richard Mosci­c­ki
PhRMA has brought in a top clin­i­cal re­search ex­pert — and se­nior FDA vet — to help guide its lob­by­ing work in Wash­ing­ton, DC.
Richard Mosci­c­ki is jump­ing from his post as deputy di­rec­tor for sci­ence op­er­a­tions at CDER right over to a new role as chief med­ical of­fi­cer at PhRMA, which has been do­ing its best to spot­light the in­dus­try's multi­bil­lion-dol­lar in­vest­ment in drug R&D as it seeks a help­ful stance from the fed­er­al gov­ern­ment on a score of key is­sues.
Af­ter an in­ter­nal re­view that led the group to cut ties with com­pa­nies that had a less-than-stel­lar track record in in­vest­ing in R&D, Mosci­c­ki will bring an in­sid­er's knowl­edge of the agency to his new role lead­ing sci­ence and reg­u­la­to­ry ad­vo­ca­cy ef­forts. He's al­so a wide­ly rec­og­nized clin­i­cal tri­al ex­pert in his own right, a rep that he built in the Boston area as clin­i­cal tri­al chief and CMO at Gen­zyme un­der the late Hen­ri Ter­meer and then un­der Sanofi's guid­ing hand.
Mosci­c­ki spent 34 years on the staff at Mass Gen­er­al and on the fac­ul­ty at Har­vard Med af­ter get­ting his med­ical de­gree at North­west­ern.
Iron­i­cal­ly, new FDA Com­mis­sion­er Scott Got­tlieb ap­plaud­ed Mosci­c­ki's ar­rival at the FDA in 2013 — af­ter 21 years at Gen­zyme — as an ex­am­ple of the bad­ly need­ed in­dus­try ex­per­tise the FDA was in short sup­ply of.
Four years ago, he wrote for Forbes: "To­day's an­nounce­ment gives the agency sub­stan­tial, prac­ti­cal ex­pe­ri­ence at the top."
And to­day's an­nounce­ment gives PhRMA the same.