Trade ten­sions are im­ped­ing the flow of Chi­nese mon­ey to US biotechs — but how much?
US biotechs have seen a dras­tic drop in Chi­nese ven­ture fund­ing for the in­dus­try amid macro lev­el trade ten­sions be­tween the two coun­tries and the Amer­i­can gov­ern­ment's height­ened scruti­ny of for­eign in­vest­ment. While VCs from Chi­na ac­count­ed for $1.65 bil­lion worth of fund­ing in the first half of last year, that fig­ure has fall­en near­ly 60% to $725 mil­lion in 2019, the Fi­nan­cial Times re­port­ed cit­ing Pitch­Book da­ta.
The once-ob­scure Com­mit­tee on For­eign In­vest­ment in the Unit­ed States (CFIUS) be­came a house­hold name in this world late 2018 when it broad­ened its re­view of for­eign in­vest­ment in biotech for na­tion­al se­cu­ri­ty rea­sons. It has since stirred up fears that fledg­ling US biotechs may have trou­ble ac­cess­ing deep wells of Chi­na mon­ey, though VCs have large­ly played down the wor­ries.
So far, there's on­ly been one known in­stance of di­rect CFIUS in­ter­fer­ence in­to health­care. The com­mit­tee is said to have de­mand­ed that Pa­tients­LikeMe — an on­line ser­vice con­nect­ing pa­tients with each oth­er and gen­er­at­ing re­al-world da­ta in the process — sell off the ma­jor­i­ty stake held by Shen­zhen-based health da­ta com­pa­ny iCar­bonX. (Pa­tients­LikeMe was ul­ti­mate­ly ac­quired by Unit­ed­Health.) Nev­er­the­less, it is un­clear how many fund­ing rounds might have fiz­zled in the head­wind.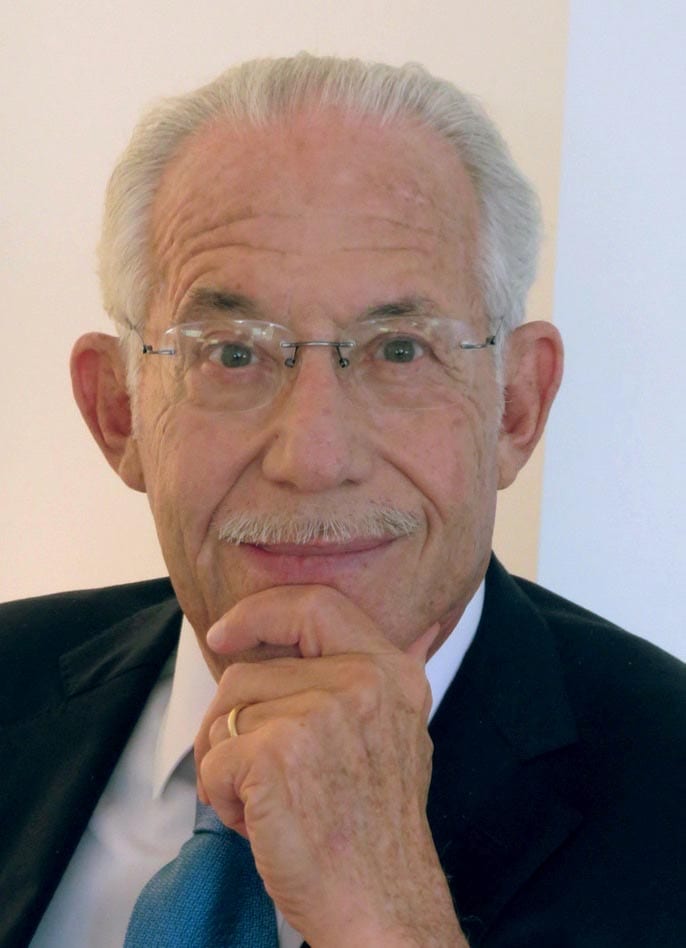 William Hasel­tine
At least one, ac­cord­ing to William Hasel­tine, the re­searcher and en­tre­pre­neur be­hind mul­ti­ple star­tups in­clud­ing Den­dreon, Cam­bridge Bio­sciences and X-VAX.
Hasel­tine told the FT that he had been forced to aban­don a new project af­ter a Chi­nese in­vestor called off a $30 mil­lion seed deal. In his ex­pe­ri­ence, Chi­nese fund­ing has been par­tic­u­lar­ly good at bankrolling very ear­ly-stage com­pa­nies gen­er­ous­ly.
"As soon as the Cfius pro­gramme went in­to place and [US Pres­i­dent Don­ald] Trump start­ed mak­ing a lot of noise about Cfius, [the mon­ey] be­gan to evap­o­rate," he said to the pa­per.
Fo­s­un In­ter­na­tion­al, the con­glom­er­ate that has its own bio­phar­ma busi­ness in Chi­na, has in­di­cat­ed that it's turn­ing greater at­ten­tion to emerg­ing mar­kets as trade re­la­tions with the US grow in­creas­ing­ly frayed.
"Trade fric­tion has im­pact­ed our in­vest­ments in the US, but not to the ex­tent of stop­ping all deals," Kevin Xie, who man­ages its US strat­e­gy, told Bloomberg.
Leon Chen of 6 Di­men­sions Cap­i­tal at the US-Chi­na Bio­phar­ma In­no­va­tion and In­vest­ment Sum­mit in Shang­hai on Oc­to­ber 23, 2018; Cred­it: End­points News, Pharm­Cube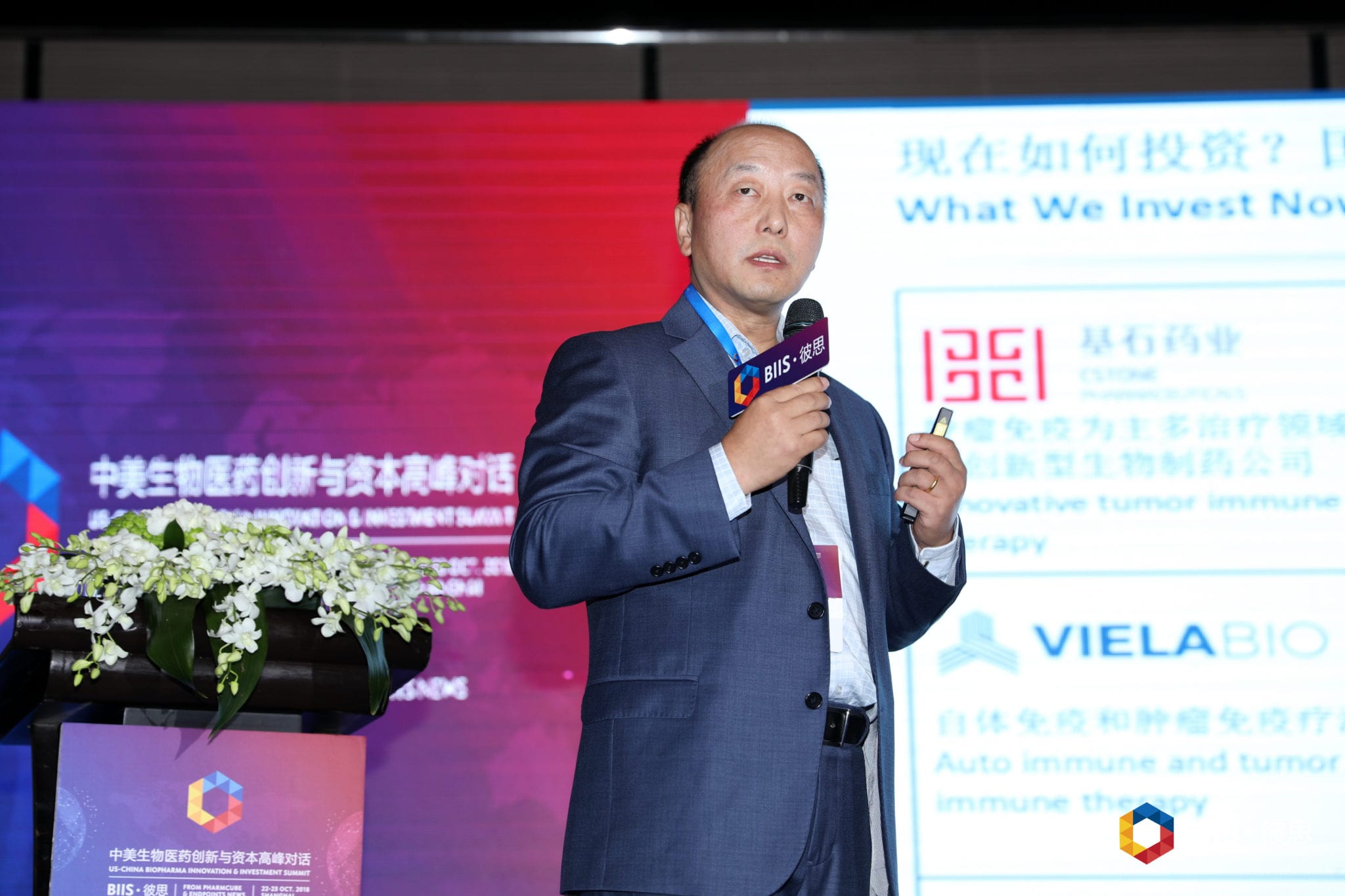 Click on the im­age to see the full-sized ver­sion
At the same time, it's worth not­ing that some of the most well known Chi­nese VC firms — such as 6 Di­men­sions and Qim­ing Ven­tures — have ded­i­cat­ed state­side funds in­vest­ing with US dol­lars.
Leon Chen of 6 Di­men­sions pre­vi­ous­ly told me that he's not over­ly con­cerned about CFIUS re­views as they will abide by the sys­tem — even if it slows down the process.
"This in­dus­try needs more cap­i­tal than the cur­rent in­vest­ment can sup­ply, and the in­dus­try needs much much more risk tak­ing in­vestors than cur­rent­ly we can prac­ti­cal­ly count," he said.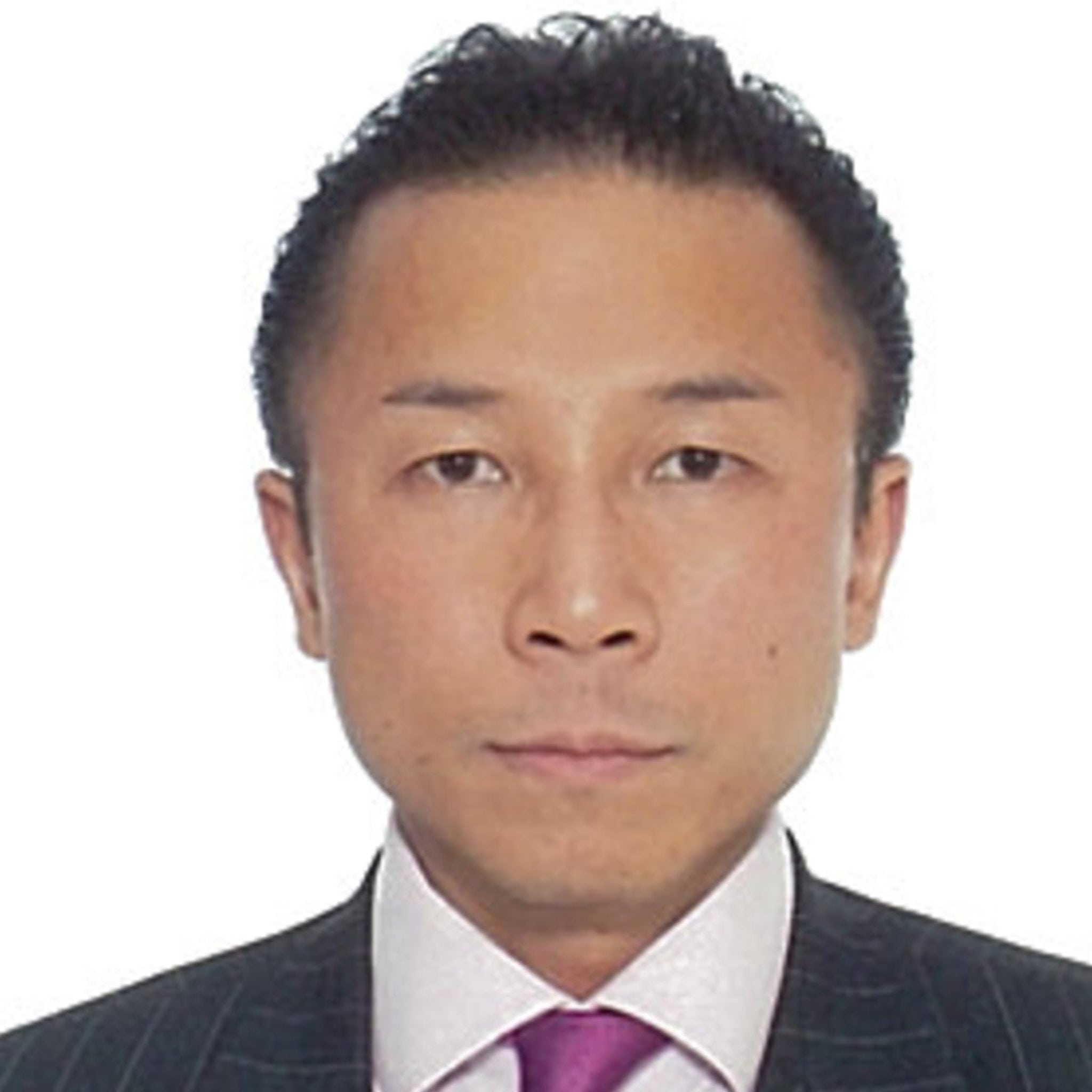 Frank Yu Al­ly Bridge
Frank Yu, founder and CEO of Al­ly Bridge Group, echoes that sen­ti­ment. Sure, life sci­ences care about how they would man­age CFIUS is­sues as a non-US in­vestor, but their un­der­stand­ing of what they're in­vest­ing in and the ca­pa­bil­i­ty to add val­ue are more im­por­tant.
"We are per­ceived as a tru­ly glob­al life sci­ence spe­cial­ist in­vestor rather than a Chi­na VC," he wrote in an email. "We un­der­stand and man­age CFIUS-re­lat­ed is­sues very well, which are very much wel­comed by US com­pa­nies."