Trade war, CFIUS in­ter­ven­tions force a shift in strat­e­gy at Fo­s­un — sig­nal­ing some big po­ten­tial prob­lems for US biotechs
Chi­nese biotech in­vestors are get­ting caught in a big squeeze as Pres­i­dent Don­ald Trump rais­es the stakes in an on­go­ing trade war with the Asian pow­er­house. And the fall­out could have ma­jor im­pli­ca­tions for a biotech in­dus­try that has be­come in­creas­ing­ly at­tuned to Chi­na's am­bi­tious group of deep-pock­et­ed in­vestors.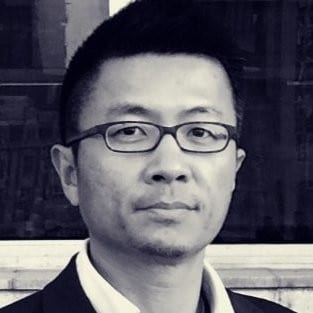 Kevin Xie Linkedin
Kevin Xie, who man­ages Fo­s­un In­ter­na­tion­al's US strat­e­gy, tells Bloomberg that they're turn­ing greater at­ten­tion to emerg­ing mar­kets as trade re­la­tions with the US grow in­creas­ing­ly frayed. Black­list­ing Huawei Tech­nolo­gies has played a di­rect role in that shift.
"Trade fric­tion has im­pact­ed our in­vest­ments in the U.S., but not to the ex­tent of stop­ping all deals," Xie told the busi­ness news ser­vice.
Their re­assess­ment comes as the Com­mit­tee on For­eign In­vest­ment in the Unit­ed States (CFIUS), at Trump's di­rec­tion, has been scru­ti­niz­ing the na­tion­al se­cu­ri­ty as­pect of the takeover of US com­pa­nies, ex­tend­ing be­yond M&A and in­to the in­vest­ment scene.
As Bloomberg notes, Chi­na's in­vestors have been pour­ing mon­ey in­to the US biotech in­dus­try, to the tune of $2.8 bil­lion last year — up from $703 mil­lion the year be­fore. And Fo­s­un has been a big play­er for US biotechs to part­ner with. Kite, for ex­am­ple, joined hands with Fo­s­un to cre­ate Fo­s­un Phar­ma Kite Biotech­nol­o­gy to de­vel­op, man­u­fac­ture and com­mer­cial­ize its CAR-T in Chi­na.
The new strains on the fi­nance side have been matched with a new fo­cus on the ties that ex­ist be­tween sci­en­tists in the US of Chi­nese ori­gin and oth­ers in the in­dus­try in Chi­na. MD An­der­son oust­ed 3 of its Asian fac­ul­ty mem­bers, with Emory ax­ing two more just days ago.
---
Im­age: Shut­ter­stock