Treve­na ham­mered again as the FDA spurns their con­tro­ver­sial pain drug — but Acel­Rx gets a green light
The FDA ev­i­dent­ly man­aged to sur­prise the die-hard sup­port­ers of Treve­na to­day by re­ject­ing their con­tro­ver­sial pain drug oliceri­dine — send­ing their shares $TRVN down 34% in a deep plunge in­to pen­ny stock ter­ri­to­ry.
Ac­cord­ing to the biotech — which gets to out­line what the agency is de­mand­ing ahead of its next re­view — the FDA is de­mand­ing a lot more safe­ty da­ta. That in­cludes more da­ta on QT pro­lon­ga­tion and a big­ger safe­ty data­base for the drug. The "FDA al­so re­quest­ed cer­tain ad­di­tion­al non­clin­i­cal da­ta and val­i­da­tion re­ports."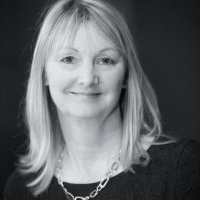 Max­ine Gowen, ex-CEO of Treve­na
The FDA wasn't say­ing no to every new pain drug, though, de­spite its con­cerns about the opi­oid epi­dem­ic that has spurred alarm from coast to coast. Acel­Rx came up with their long-await­ed ap­proval for Dsu­via (ARX-04), dri­ving the stock $ACRX up 16%.
Their drug won a lop­sided pan­el re­view vote, but still drew flak as crit­ics pounced on the in­tro­duc­tion of an­oth­er pow­er­ful pain med that could be ripe for abuse. In a state­ment, FDA chief Scott Got­tlieb coun­tered his crit­ics by not­ing the need for a non-IV opi­oid as well as the de­fense de­part­ment's de­mand for a ther­a­py that would be ben­e­fi­cial on the bat­tle­field.
Treve­na plans to con­tin­ue to plug along in search of an OK, but the pen­ny stock price in­di­cates the fierce head­winds they face af­ter the agency's in­ter­nal re­view of­fered a harsh as­sess­ment of the drug's safe­ty and mixed ef­fi­ca­cy re­sults.
A pan­el re­view fol­lowed up with a vote against ap­proval, of­fer­ing all the writ­ing on the wall need­ed for most an­a­lysts.
Treve­na still faces ac­cu­sa­tions that the com­pa­ny mis­led in­vestors about their in­ter­ac­tions with the FDA over their de­vel­op­ment pro­gram.
At­tor­neys at Bern­stein Lieb­hard ac­cused Treve­na ex­ecs, specif­i­cal­ly ex-CEO Max­ine Gowen — who stepped down a few days ago — of mis­lead­ing in­vestors about an end-of-Phase II meet­ing with the FDA. At the time, they not­ed, Gowen said in a May 2, 2016 re­lease that she was "very pleased" with the out­come of its dis­cus­sions with the FDA about oliceri­dine (TRV130) and that they had reached a gen­er­al agree­ment about the Phase III de­sign. The agency, though, out­lined some deep prob­lems the FDA had with that study in their re­view of the drug.