Tril­li­um is hunt­ing gi­ants with its an­ti-CD47 drug, but ques­tions over a high-dose so­lo reg­i­men still linger
CD47 play­er Tril­li­um Ther­a­peu­tics re­leased a new slate of da­ta for two of its ex­per­i­men­tal can­cer drugs on Wednes­day, up­dat­ing pre­vi­ous­ly re­leased re­sults from last win­ter's ASH con­fer­ence. But even though high­er dos­es of the pro­grams were ad­min­is­tered since then, the over­all re­sponse rates stayed rough­ly the same.
As of the new April 12 da­ta cut­off for the lead TTI-622 pro­gram, 9 of 27 evalu­able pa­tients with re­lapsed or re­frac­to­ry lym­phoma record­ed an ob­jec­tive re­sponse, good for a 33% ORR. That rate fell slight­ly from the ASH da­ta cut­off, where 6 of 17 evalu­able pa­tients saw re­spons­es, or 35%. One new com­plete re­sponse and two new par­tial re­spons­es were ob­served at the two high­est dos­es since the ASH up­date, Tril­li­um said.
The com­pa­ny is still wait­ing to col­lect da­ta from three more pa­tients at the high dose lev­el as well, so fi­nal re­sults of the study could change fur­ther.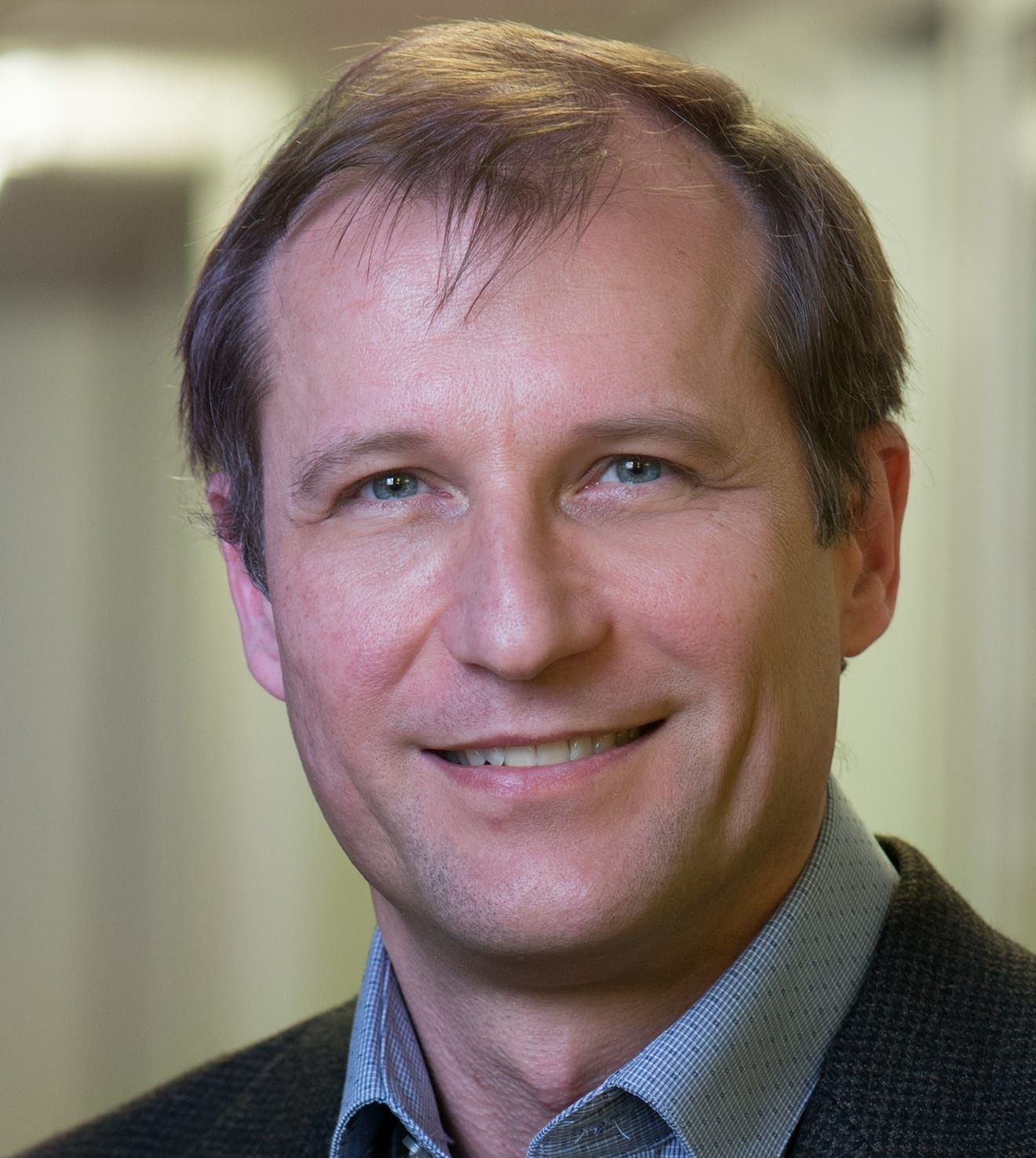 Jan Skvar­ka
In an in­ter­view with End­points News, CEO Jan Skvar­ka said he isn't con­cerned about the dif­fer­ence. He point­ed out that there's no sta­tis­ti­cal dif­fer­ence be­tween the 33% and 35% fig­ures, as­sert­ing 33% re­mains a "very mean­ing­ful num­ber." Skvar­ka con­tex­tu­al­ized TTI-622's re­sponse rate by com­par­ing it with Mer­ck's Keytru­da, say­ing that among its 19 in­di­ca­tions it typ­i­cal­ly sees rates be­tween 15% and 40%.
TTI-622 al­so put forth the high­est rate among an­ti-CD47 monother­a­py pro­grams, Skvar­ka as­sert­ed, a key dif­fer­en­ti­at­ing fac­tor from oth­er play­ers in the field us­ing com­bi­na­tion ther­a­pies.
"It's a lit­tle bit fuzzy with dif­fer­ent in­di­ca­tions and so on, but nev­er­the­less it is the high­est re­sponse rate ob­served in the field," Skvar­ka told End­points.
Dur­ing the com­pa­ny's R&D day Wednes­day, Tril­li­um con­trast­ed their monother­a­py rates with some com­peti­tors in a pre­sen­ta­tion deck. There was the Gilead can­di­date ma­grolimab, ac­quired in the March 2020 buy­out of Forty Sev­en, as well as an ALX On­col­o­gy pro­gram called ALX148. Tril­li­um said its 33% ORR across all dos­es and test­ed lym­phomas proved fa­vor­able to a ma­grolimab ORR of 10% in acute myeloid leukemia and myelodys­plas­tic syn­drome, da­ta Tril­li­um pulled from Forty Sev­en's AS­CO pre­sen­ta­tion in 2019.
Ad­di­tion­al­ly, the ALX can­di­date reg­is­tered no re­spons­es as of its own 2018 AS­CO up­date in sol­id tu­mors. And Tril­li­um fur­ther point­ed out that TTI-622 re­sponse rates as a monother­a­py in re­lapsed and re­frac­to­ry DL­B­CL (27%) stood up well to a ma­grolimab plus Rit­ux­an com­bo (36%) and ALX148/Rit­ux­an study (18% and 33% at two dosages) in the same field.
Skvar­ka read­i­ly con­ced­ed that no head-to-head da­ta ex­ist to di­rect­ly com­pare these pro­grams. But he of­fered that once Tril­li­um be­gins test­ing TTI-622 in com­bi­na­tion with chemother­a­py, mon­o­clon­al an­ti­bod­ies and PD-1 in­hibitors, the pro­gram is hop­ing to see even bet­ter re­spons­es than its 33% re­leased Wednes­day.
"The num­bers you see from the monother­a­py drug, these are our num­bers, they're not com­ing from some com­bi­na­tion agent," Skvar­ka said. "What you see are our re­sponse rates, but more im­por­tant­ly it's the foun­da­tion of our next steps."
With that strat­e­gy comes an ag­gres­sive clin­i­cal tri­als port­fo­lio, which Tril­li­um an­nounced Wednes­day will span sev­en dif­fer­ent in­di­ca­tions in­clud­ing three in sol­id tu­mors. The com­pa­ny plans to launch each of these stud­ies over the next 12 months, look­ing to com­bine TTI-622 with oth­er agents in p53 mu­tant AML pa­tients, plat­inum-re­sis­tant ovar­i­an can­cer and DL­B­CL, among oth­ers.
The high­est dose test­ed in the proof-of-con­cept study was 18 mg/kg, and the dose be­ing ad­vanced in­to the new tri­als is 8 mg/kg.
Tril­li­um's pro­grams fo­cus on the pro­tein CD47, which tu­mors hi­jack in or­der to in­struct the im­mune sys­tem's first re­spon­der-like macrophages to not de­stroy them — col­lo­qui­al­ly known as the "don't eat me" sig­nal. Block­ing CD47, re­searchers have rea­soned, could the­o­ret­i­cal­ly get the im­mune cells to at­tack the can­cer in the way they're sup­posed to.
The space got a huge boost from Gilead's ac­qui­si­tion of Forty Sev­en for near­ly $5 bil­lion. Found­ed by Stan­ford stem cell pi­o­neer Irv Weiss­man, the sub­sidiary has fo­cused the ma­jor­i­ty of its ef­forts on ma­grolimab and earned a break­through ther­a­py des­ig­na­tion for myelodys­plas­tic syn­drome last Sep­tem­ber.
In its most re­cent da­ta up­date from last De­cem­ber, ma­grolimab saw progress in a Phase Ib tri­al for first-line AML. Among 43 evalu­able pa­tients treat­ed with ma­grolimab plus azac­i­ti­dine chemother­a­py, 27 saw at least a par­tial re­sponse. That reg­is­tered as a 63% ORR.