Trou­bled Bio­gen shows off its me-bet­ter ap­proach to MS on PhI­II up­date — but is it re­al­ly just a patent play?
Re­searchers at the trou­bled Bio­gen are tout­ing the lat­est safe­ty up­date on a Phase III MS drug now un­der re­view at the FDA. De­signed as a milder drug than its MS star Tec­fidera, the com­pa­ny re­port­ed that there was a dis­con­tin­u­a­tion rate of 0.7% over one year of treat­ment us­ing dirox­imel fu­marate, an oral ther­a­py which they be­lieve will help po­si­tion this on the mar­ket in 2020.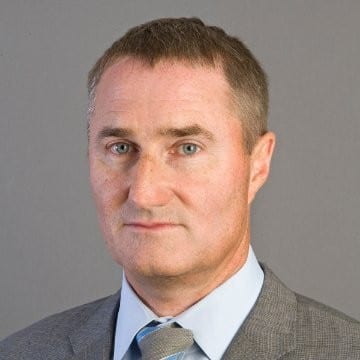 Ge­of­frey Porges Linkedin
Bio­gen part­nered with Alk­er­mes to get this drug, which is un­like­ly to do a whole lot in terms of re­form­ing the big biotech's tar­nished R&D rep af­ter the late-stage fail­ure of ad­u­canum­ab. Alk­er­mes — which has had plen­ty of its own R&D prob­lems with the me-bet­ter ap­proach — dubbed this one ALKS 8700, which they plan to sell as Vumer­i­ty.
For an­a­lysts, this drug is more about pro­tect­ing a key fran­chise rather than do­ing any­thing tru­ly in­no­v­a­tive for pa­tients. In a re­cent note, SVB Leerink's Ge­of­frey Porges ob­served:
Bio­gen's man­age­ment dis­cussed their be­lief in the strength of Tec­fidera's '514 patent that pro­vides mar­ket ex­clu­siv­i­ty in the US un­til 2028. This patent has been ex­ten­sive­ly re­viewed by the USP­TO, and has stood up to a pri­or IPR and pri­or in­ter­fer­ence chal­lenge. That said, the patent is sub­ject to new, on­go­ing IPR and Dis­trict Court le­gal chal­lenges, and man­age­ment stat­ed they were "prepar­ing for all pos­si­ble out­comes." This will in­clude launch­ing the fol­low-on as­set Vumer­i­ty (dirox­imel fu­marate) and shift­ing pa­tients to the prod­uct. Vumer­i­ty has a PDU­FA date in Q4 2019, and it has a stronger (com­pared to the '514 patent) com­po­si­tion-of-mat­ter patent that ex­tends to 2033. This ap­proval will oc­cur be­fore the de­ci­sion for any Tec­fidera le­gal chal­lenge, and it now ap­pears Bio­gen will en­act a com­mer­cial push to cap­ture new and switch pa­tients on Vumer­i­ty in ear­ly 2020, at least to es­tab­lish an al­ter­na­tive com­mer­cial strat­e­gy if Tec­fidera goes gener­ic ear­li­er than an­tic­i­pat­ed.
Tec­fidera was in­tro­duced with great ac­claim back in the ear­ly days of George Scan­gos' reign at Bio­gen. But the fran­chise has been feel­ing the heat from ri­vals that have been com­ing along. This new drug is un­like­ly to blunt any im­pact on that side of the equa­tion.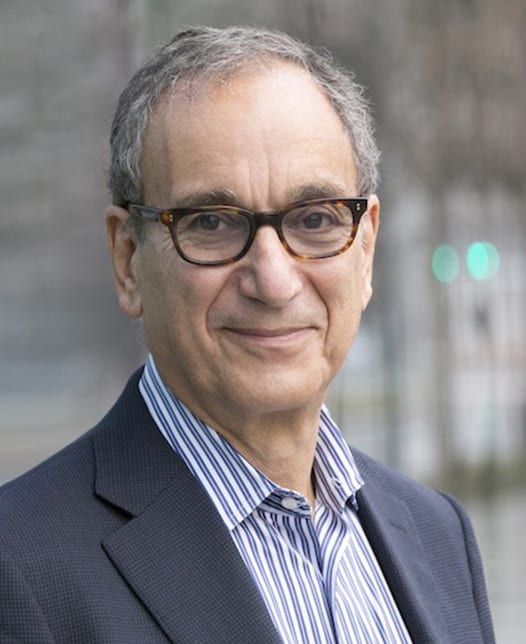 George Scan­gos VIR
The part­ners are al­so study­ing the safe­ty pro­file of dirox­imel fu­marate com­pared to di­methyl fu­marate (Tec­fidera) in the on­go­ing EVOLVE-MS-2 study, with re­sults ex­pect­ed lat­er this year. The PDU­FA date is some­time in Q4.
---